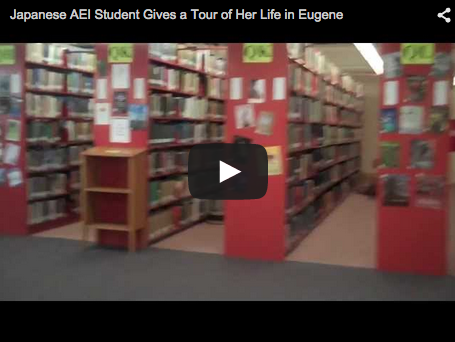 In our effort to bring good content to as many people as possible the text in this blog post has been machine translated so please excuse any mistakes. Thank you!
Mizuki, a Japanese AEI student, conducts interviews with fellow students and walks us around the University of Oregon campus.
This tour is half in Japanese (with subtitles) and half in English.
Enjoy!