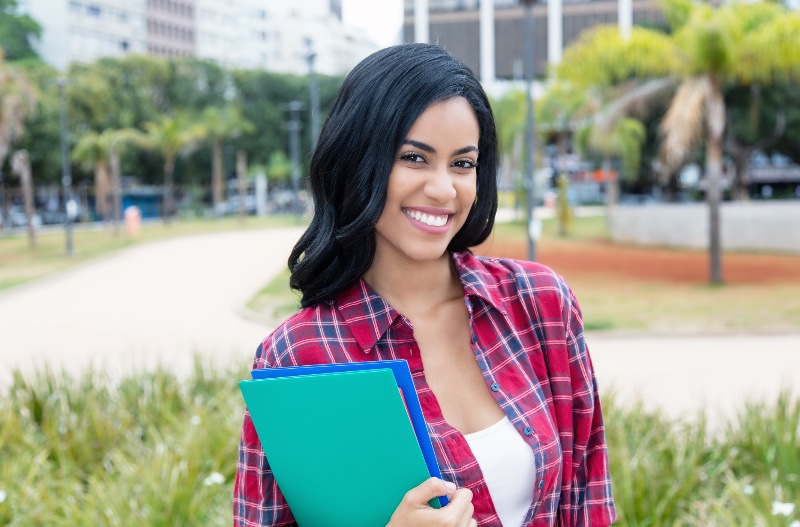 In our effort to bring good content to as many people as possible the text in this blog post has been machine translated so please excuse any mistakes. Thank you!
The University of Tampa is a medium-sized, private college offering a world-class education taught by passionate faculty, located in the bustling city of Tampa, Florida. Almost 20 percent of the university's 8,600 undergraduate students are international, making it a diverse community with great opportunities for education and engagement. Learn a little more about the University of Tampa to see if it's the right place for you.
Live Like a Local: For University of Tampa students, the city of Tampa has much to offer. Just 30 minutes to the beautiful, white-sand beaches of Clearwater Beach and down the road from attractions like Busch Gardens and Amalie Arena, Tampa is full of exciting weekend activities. Students can learn more about the history of their new home at the Tampa Bay History Center, located on the Tampa Riverwalk which connects five museums and seven parks along two miles of the Hillsborough River.
The university's location in downtown Tampa makes it a quick walk from Curtis Hixon Park and many dining and shopping options. The university also lies near the skyscrapers and businesses of downtown Tampa, which offer great opportunities for internships in many different industries.
Get Involved: Whether you want to make a difference on campus or just make some new friends, the University of Tampa offers more than 200 clubs and organizations for students. With four major student publications, academic recognition societies, peer education groups, community service organizations, student government, Greek life, and special interest and leadership groups, there is something for everyone.
Earn Your Degree: Offering nearly 200 programs of study for students to choose from, the University of Tampa helps students pursue their passion, no matter their area of interest. The university's most popular majors include international business, biology and environmental science, finance, nursing, and criminology and criminal studies. The Office of International Programs is a great resource for international students and aids with academic issues and cultural adjustments.
Students are also encouraged to find support at the Academic Success Center. The Center can help with questions about class registration or choosing a major, and also offers programs and seminars to strengthen academic confidence and performance. Students can take advantage of free tutoring for challenging classes, as well.
Cheer on the Spartans: The University of Tampa fields 22 varsity men's and women's sports teams that students can cheer on all year long. The Spartans have won many national championships in several sports including soccer, baseball, golf and volleyball. Every season offers many opportunities to show your Spartan pride.
Find Your Place: The University of Tampa offers twelve on-campus residence halls. However, students are not required to live on campus and can take advantage of the multitude of housing options throughout downtown Tampa. When searching for a place to live, many students rely on ApartmentSearch.com. This website helps students to search for an apartment based on distance from campus, while also showing the cost of living, local restaurants, the length of your commute and more.
If your apartment is unfurnished, furniture rental is an economical and convenient way to furnish your home. CORT, the leading provider of furniture rental in the U.S., furnishes thousands of student apartments with everything from beds and sofas to housewares and electronics – all with affordable rental package options.
If you're looking for a vibrant urban oasis and an academic setting that encourages excellence, take a deeper look at the University of Tampa. The university's website offers more information on admissions, academics, campus life and what makes the University of Tampa a unique place to call home.
Margaret Schwartz is an experienced international traveler and Director of Marketing at CORTFurniture Rental, where she works directly with students and higher education institutions.