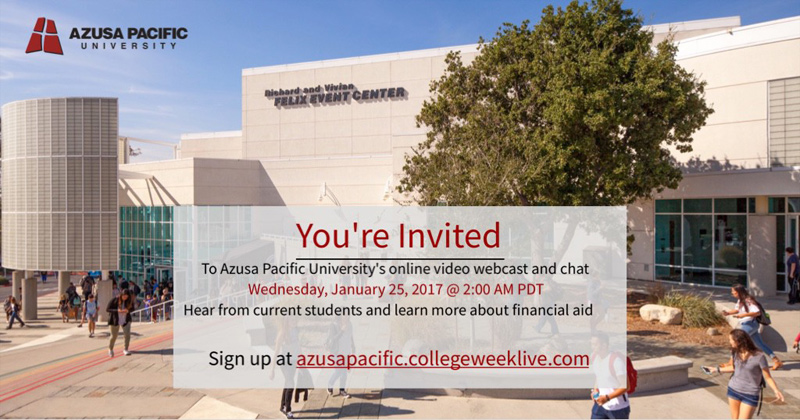 In our effort to bring good content to as many people as possible the text in this blog post has been machine translated so please excuse any mistakes. Thank you!
Azusa Pacific University​ will be hosting a live video webcast and chat from 2:00 AM - 4:00 AM on Wednesday, January 25.
Prospective and current applicants can hear from current students and learn about financial aid at APU!
Go here to sign up.