St Joseph's College New York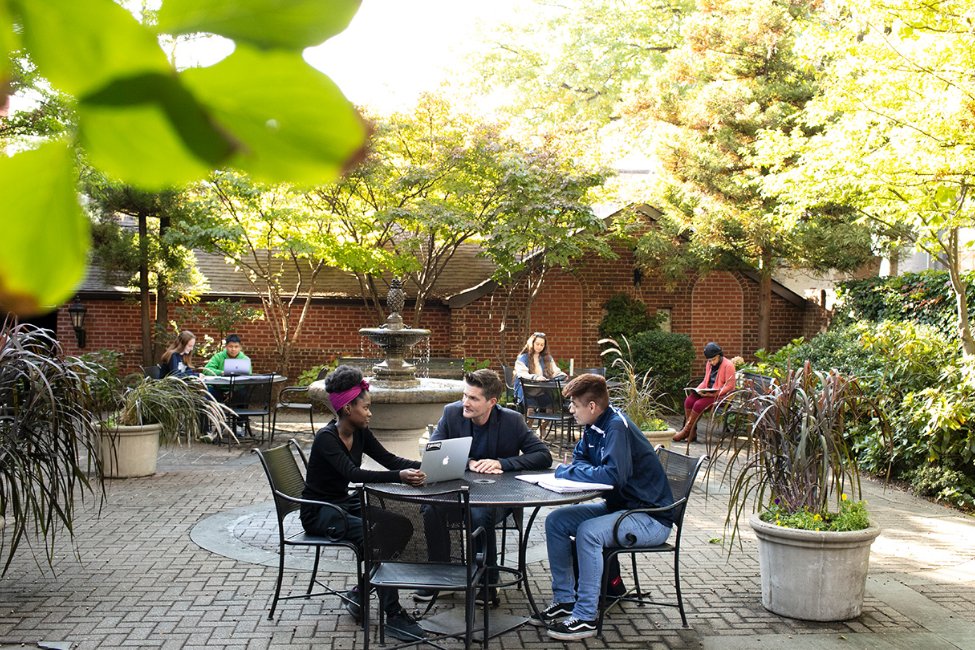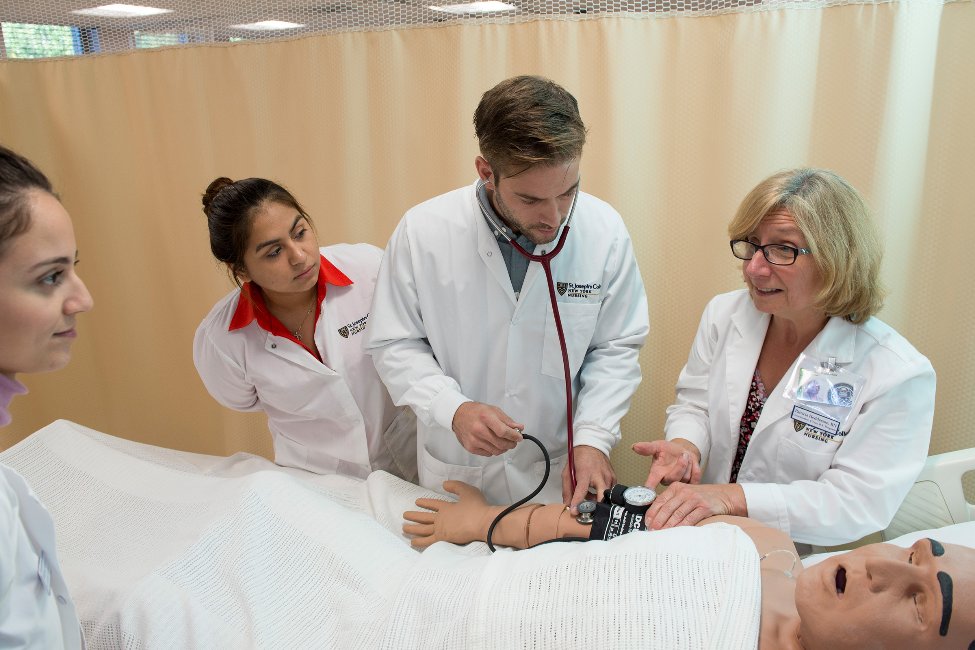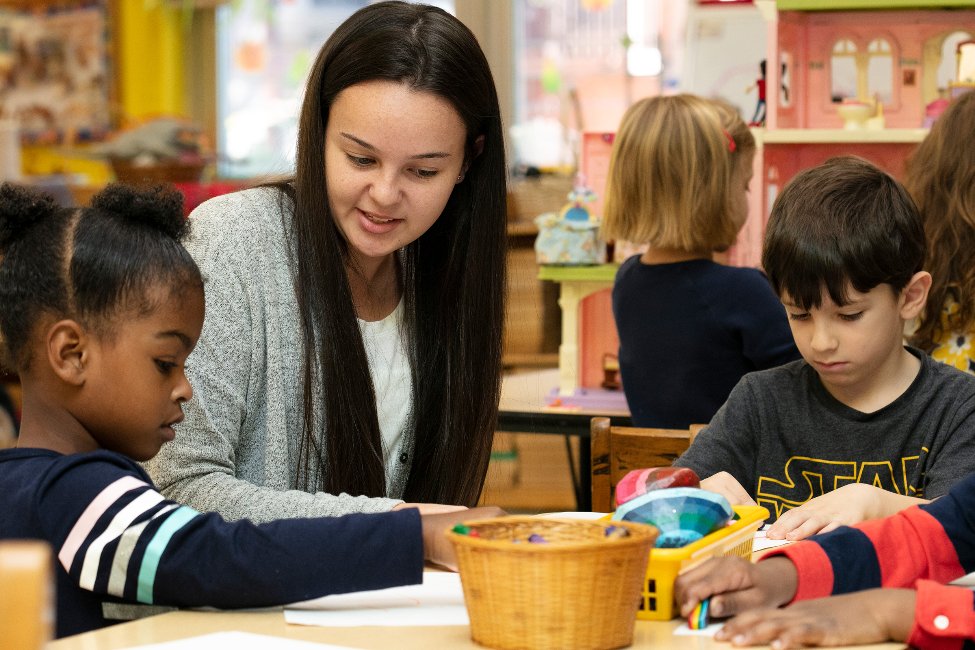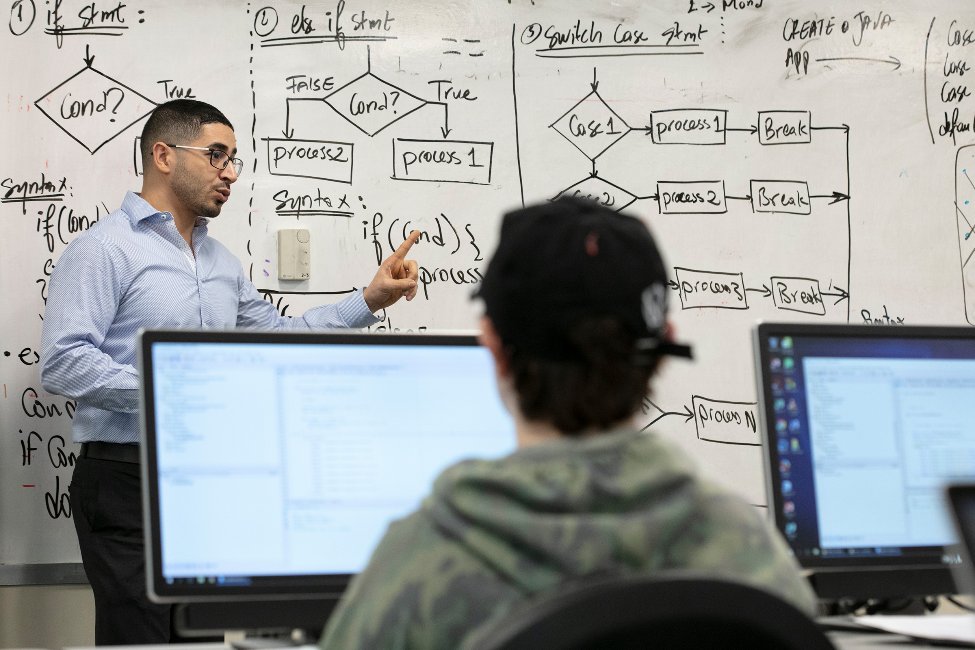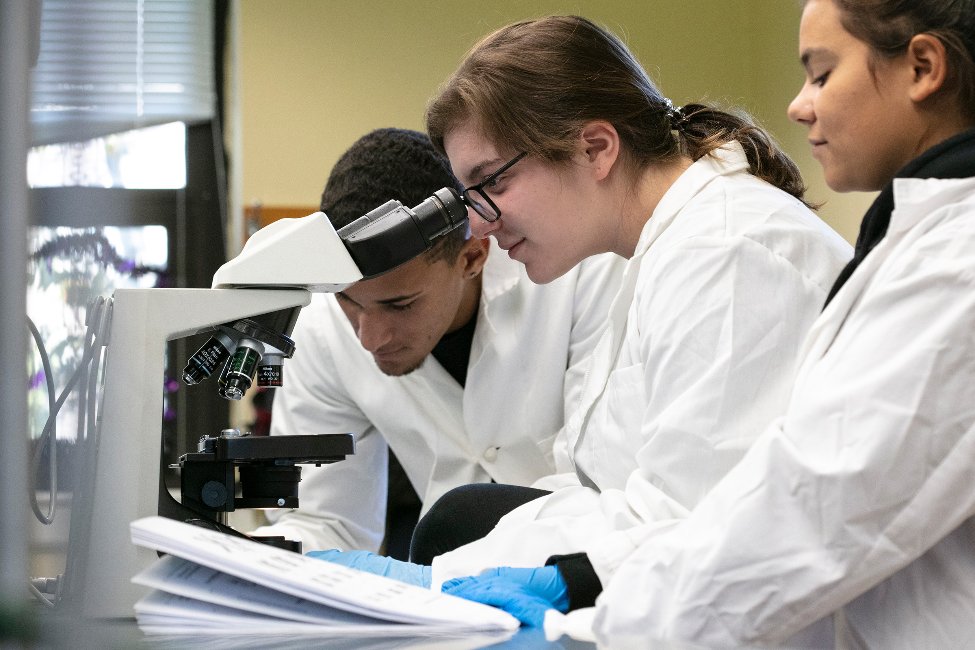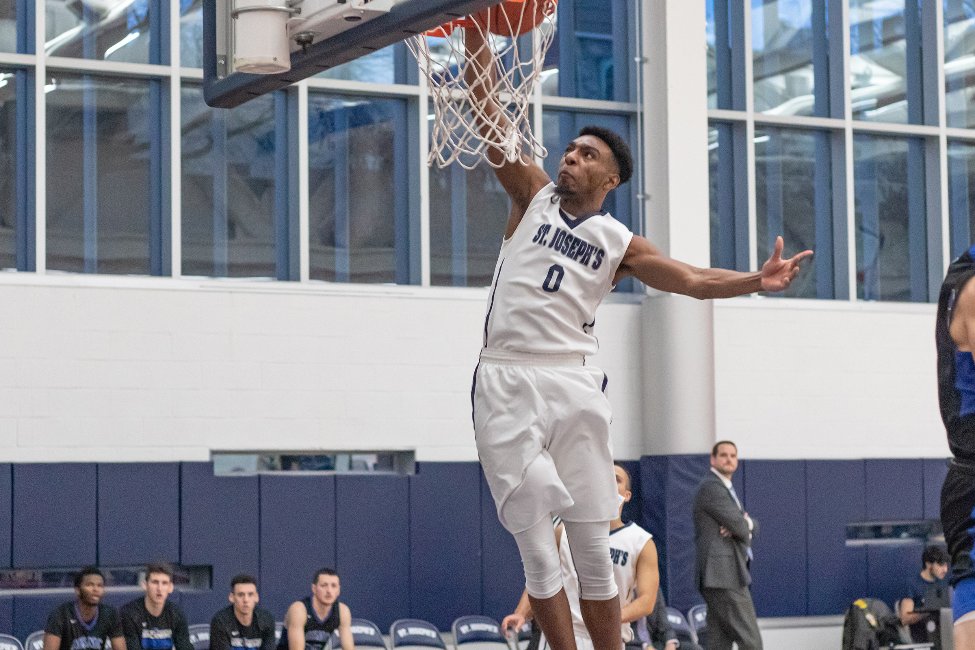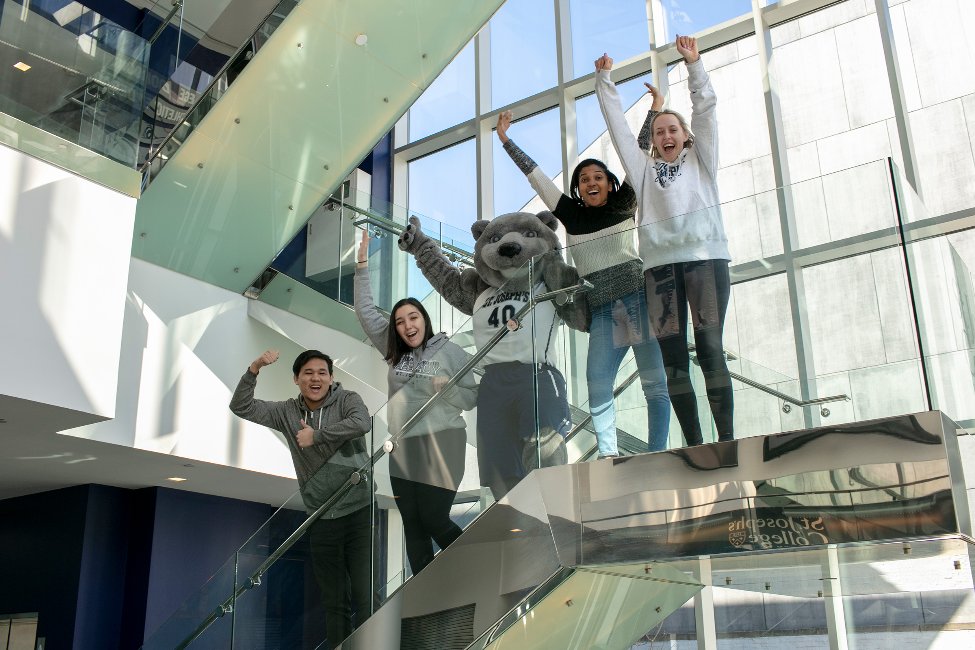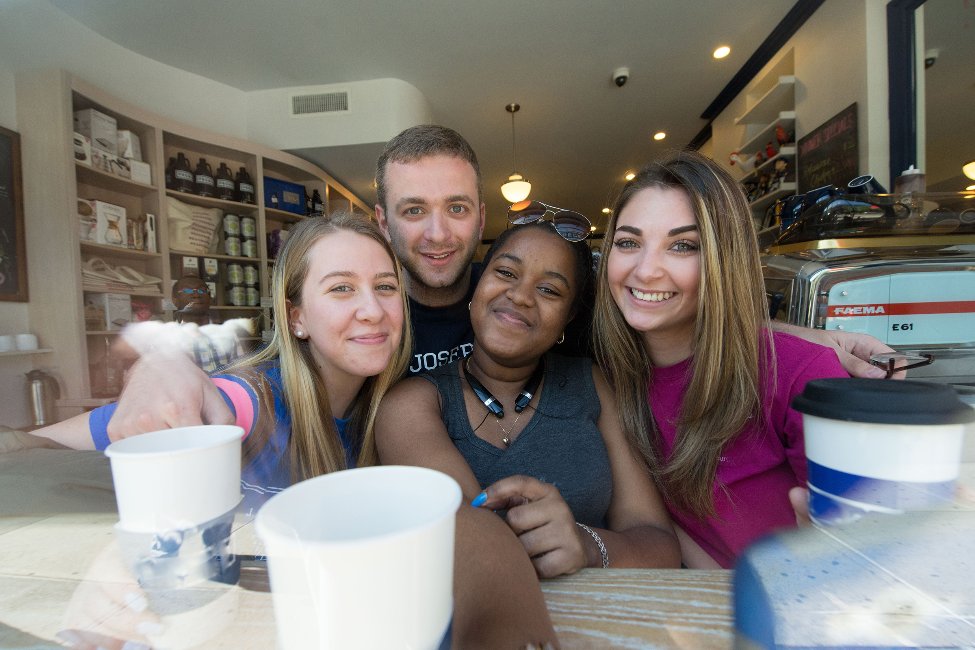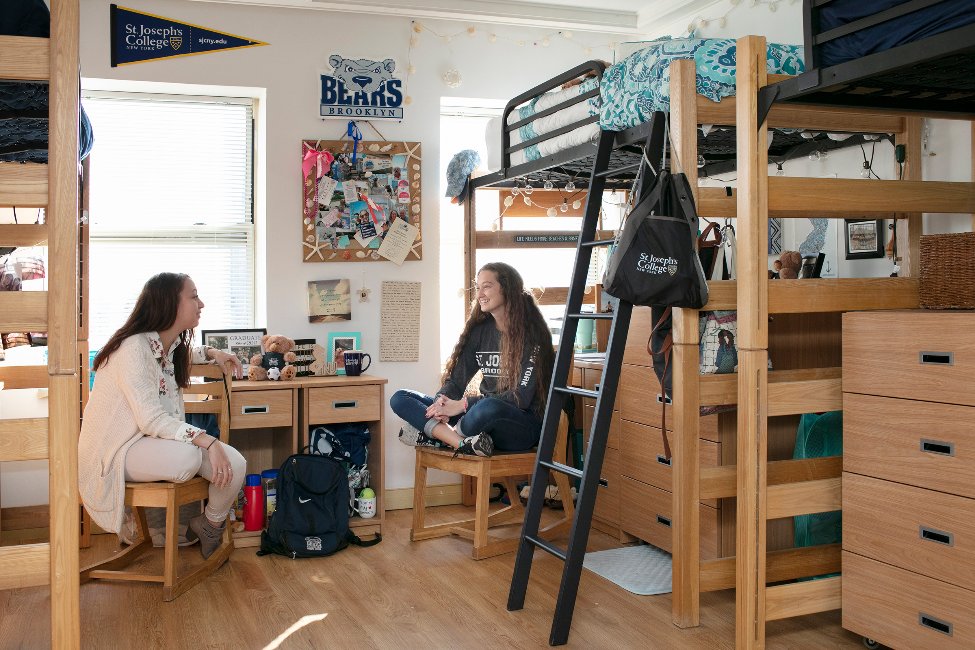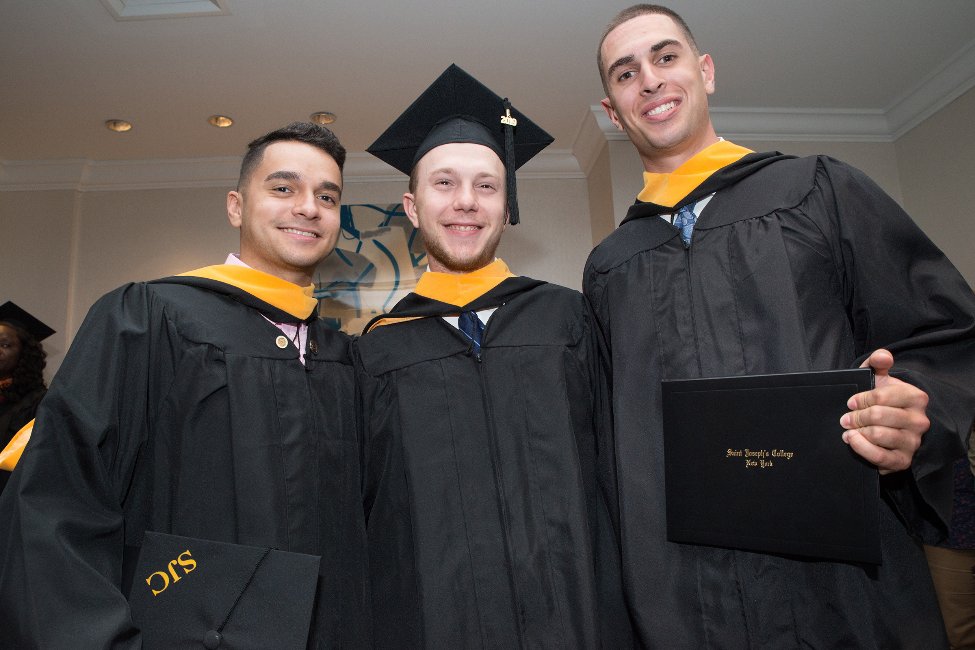 Fast Facts
School Size

Small

Tuition

$25,000—$30,000 Semester

Affiliation

Private

Type of School

College

Student Body Gender

Co-ed

Religious Affiliation

Other

Scholarships for International Students

Yes

Conditional Admission Available

No

Top Programs

Business, Computer Science, Biology

Setting

City

Accreditation and Certification

MSCHE

Type of Housing

Residence Hall

Test Scores

TOEFL: 80+, IELTS: Band 6.5+, Duolingo: 100+

Social Media
Living and Learning in NYC
Why choose St. Joseph's College - New York?
Students choose St. Joseph's College (Brooklyn Campus) for our small, hands-on classes, meaningful faculty interaction, vibrant student life, commitment to leadership and compassionate service to others. With a 10:1 student-to-faculty ratio, SJC faculty members serve as mentors, valued advisers and leaders who bring today's issues and future trends into the classroom. Outside the classroom, campus life is rich and diverse, providing you with every opportunity to enjoy the full collegiate experience.
SJC Brooklyn is at the center of one of the nation's most diverse academic and cultural cities. With Manhattan just over the Brooklyn Bridge, students have quick and easy access to such world-renowned institutions as the Metropolitan Museum of Art, Madison Square Garden, Carnegie Hall and Lincoln Center. SJC Brooklyn includes the Dillon Child Study Center, McEntegart Hall Library and the 40,000-square-foot Hill Center that features a 270-seat, NCAA-regulation basketball and volleyball court, dance studio and fully equipped sports medicine suite. 
Residential Life and Housing
Joining SJC Brooklyn's residential community is a great way to enjoy everything New York City has to offer and extend your SJC experience. Housed in what was once the city's largest hotel, the residence hall features a communal kitchen, study room, screening room, pool table, flat-screen TVs, membership to the premier 75,000-square-foot fitness center located next door and access to major subway and bus lines only one subway stop from Manhattan. The residence hall lets you enjoy college living in one of the city's most sought-after neighborhoods, Brooklyn Heights, which is adjacent to the historic Clinton Hill neighborhood, where our campus is located. The College provides a free shuttle as one means to easily travel between the campus and the residence hall throughout the day.
Scholarships
Undergraduate Scholarships and Grants:
St. Joseph's College offers scholarships to qualified first year international applicants that range from $10,000 to $28,000 per year depending on your academic profile when you apply.  SJC has a test optional admissions policy, which means students are not required to submit ACT or SAT scores to be considered for a scholarship.   However, international students must submit proof of English proficiency.  St. Joseph's College also awards merit based scholarships to transfer students. Transfer merit awards generally range from $7000 to $12,000.  Additionally, international students may be awarded the following grants: 
ACES Grant for first year students ($12,000 per year) -   ACES (Academic Center for English Language Studies) is an intensive reading and writing community for high-achieving immigrant and international students for whom English is a new language.  All ACES eligible students will be awarded for the ACES Grant.
Out-of-Area Grant ($5,000 per year) - Admitted first-year and transfer students whose primary residence is outside of the New York metropolitan area at the time they apply will be considered for this grant. The Out-of-Area Grant may be combined with some awards; however, the combination of awards cannot exceed tuition.
Graduate Student Scholarships:
Generous scholarships are awarded to the most talented and qualified applicants to the MFA in Creative Writing at the St. Joseph's College Writer's Foundry. These scholarships can range from 25% - 100% of tuition. 
International Admissions Requirements
As part of the admissions process, international students must show proof of English proficiency by submitting one of the following exam results: IELTS, TOEFL or DET.   For further details and required scores, please visit: https://www.sjcny.edu/brooklyn/admissions/international/apply.
Undergraduate students can apply through the Common Application or our online application at sjcny.edu/applynow. We will require the official high school transcript and any university transcripts (if applicable). An English translation may be requested. ACT/SAT scores are optional. 
Graduate application requirements vary by program.  Please visit sjcny.edu/brooklyn/admissions/graduate for further details. 
Quick Facts
St. Joseph's College - New York is independent and coeducational. The College was founded in 1916 by the Congregation of the Sisters of St. Joseph.
Three campuses: Brooklyn Campus, Long Island Campus, Online Campus.
Total Enrollment: 5,012; Brooklyn Campus Enrollment: 1,193
Brooklyn Campus facilities include seven buildings and an outdoor spaces across three blocks in the charming and historic neighborhood of Clinton Hill. 
More than 50 undergraduate majors, pre-professional and certificate programs, with graduate degrees in management, business, cyber security, health care management, human services, nursing, accounting and education. 
22 different masters and advanced certificate programs for graduate students.
Request Information
To request information, connect with an admissions counselor and receive invitations to join virtual and in-person events on campus, please complete a Request for Information form at: sjcny.edu/brooklyn/request-info or email us at bkadmissions@sjcny.edu.  We look forward to getting to know you! 
For more information:
St Joseph's College New York

Bachelor Degree
Accounting
Applied Business (Entrepreneurship)
Applied Business (Management)
Applied Business (Marketing)
Applied Business Innovation
Applied Digital Marketing
Biology
Biomedical Laboratory Science
Business
Business Administration
Business Analytics
Business Information Systems
Business Research
Chemistry
Child Development
Clinical Laboratory Sciences
Communication Disorders
Computer Science
Creative Media
Creative Writing
Criminal Justice
Criminology
Cyber Security
Earth Science
Economics
Education
English
English Literature
Executive and Professional
Finance
Food Industry Management
Forensic Science
General Studies
Health and Wellness
History
Hospitality and Tourism
Hospitality Business Management
Information Technology
Journalism
Liberal Arts
Literature in English
Marketing
Mathematics
Media and Information Studies
Multimedia Journalism
Nursing
Predental
Premedical
Psychology
Science
Social Science
Sociology
Sports Management
World Politics (BA)