Ross School
Ross School is a co-educational boarding (grades 7–12, PG) and day school (PN–Grade 12, PG) located on two beautiful campuses in East Hampton and Bridgehampton, about two hours east of New York City.
OVERVIEW
Ross School is a co-educational boarding (grades 7–12, PG) and day school (PN–Grade 12, PG) located on two beautiful campuses in East Hampton and Bridgehampton, New York, about two hours east of New York City. Its close proximity to New York City and John F. Kennedy Airport makes Ross an easy destination for international students. The School provides a global, integrated curriculum with engaging courses in science, arts, humanities, and wellness, while offering opportunities for independent study, competitive athletics, extracurricular activities, and travel. Ross School serves more than 525 students and attracts a world-class faculty.
ACADEMIC PROGRAMS
The Ross educational experience aims to impart to young people a 21st century skill set and the inspiration that will motivate them to keep their minds actively engaged in learning. Ross School offers a dynamic environment where students take an active role in their learning. In addition to core curricular classes, which include English, cultural history, mathematics, science, technology, arts, and world languages, students are encouraged to take more responsibility for their own learning by exploring their interests and passions through elective courses, an independent study, and Midwinter Term. A Senior Project of the student's design represents the culmination of this personal exploration. Electives vary each term and range from African Drumming to World Religions to Neuroscience, with yearlong and single-term options. Students in good standing whose interests are not found in the offered electives, or who wish to pursue more in-depth studies in a particular area, may propose an independent study under the tutelage of a faculty mentor. Midwinter Term is an opportunity for Upper School students and teachers to work intensively on group and individual projects during the three weeks between Winter and Spring Terms. Classes and programs in a wide variety of subjects are offered to expose students to in-depth study, new interests, possible college/career paths, volunteer opportunities, and recreational pursuits. Many of these occur in conjunction with travel, both abroad and within the United States. Independent study projects may also be proposed for Midwinter Term.
English for Speakers of Other Languages (ESOL)
Students who are learning English as their second language are integrated into Ross School's unique Spiral Curriculum while improving their English proficiency through placement in skills-appropriate ESOL classes. The three levels in the ESOL program—Beginner, Intermediate, and Advanced—are designed to meet the needs of a variety of students and allow greater flexibility in the program. The goal of the ESOL program is to move students to English fluency as quickly as possible so that they can be successful in the mainstream college preparatory program at Ross School.
UNIVERSITY AND CAREER COUNSELING
The opportunities for students at Ross to stand out in the university admissions process are many. Historically, our graduates have received merit scholarships due to their passions and the experiences they have had at Ross School. In a very competitive year, the 68 members of the Ross School Class of 2013 received 290 acceptances to 154 different colleges and universities and were offered merit scholarships in excess of $5 million.
FACILITIES
The Upper School campus serves students in grades 7–12 and PG in a beautiful woodland setting in East Hampton, where we have several state-of-the-art academic buildings, the Center for Well-Being, the Field House, tennis courts, and playing fields. Everything in the environment invites engagement, examination, and exploration. Artifacts and museum reproductions are used throughout these spaces in support of the curriculum.
ATHLETICS
Baseball (Boys); Basketball (Boys and Girls); Cheerleading (Co-ed); Cross Country (Boys and Girls); Golf (Co-ed); Rowing (Boys and Girls); Sailing (Co-ed); Soccer (Boys);
Softball (Girls); Tennis (Boys and Girls); Track and Field (Boys and Girls); Volleyball (Girls)

WELLNESS ELECTIVES: Kayaking, Fitness, Jazz and Ballet, Martial Arts, Modern Dance, Sports Conditioning, Surfing, Tai Chi, Weight Training, World Dance, Yoga, and Meditation.
SPECIALTY ACADEMIES
Ross School offers three groundbreaking programs that invite students to be engaged in a broad, interdisciplinary curriculum, while perfecting their skills or deepening their knowledge in select areas.
Innovation Lab @Ross is an academy for advanced high school students who are passionate about science, mathematics, engineering, media, and technology. New in 2014 is a Marine Science program for students wishing to pursue hands-on research in the areas of ocean studies, ecology, and global sustainability.
www.ross.org/innovationlab
Ross School Tennis Academy combines Ross's engaging, global curriculum with the highest level of competitive tennis training available.
www.ross.org/tennisacademy
World Travel Academy @Ross allows individual families to bring a customized Ross curriculum and learning experience along with them to a vacation destination of their choice.
www.ross.org/travelacademy
SUMMER PROGRAMS
www.ross.org/summerterm
English for Speakers of Other Languages (ESOL)
Designed for all levels of English language learners, this program offers intensive instruction, activities, and excursions over a choice of either three weeks or six weeks. Small interactive classes, individual attention, and experienced native-English-speaking teachers are critical to helping each student achieve a greater depth of understanding and increased English fluency.
All students take approximately 15 hours per week of ESOL instruction, with 2.5 additional hours per week dedicated to TOEFL preparation or an ESOL-based project. Ross School's innovative approach to teaching English to students who speak other languages is based on current research and immerses students in project-based courses to improve their language acquisition. Students in this program achieve a higher level of fluency and develop reading, writing, speaking, and listening skills as part of Ross's proven content program. Every student has daily opportunities to explore the arts, wellness, and recreation, and weekends are full of excursions to local beaches, cultural sites, shopping, and New York City.
University Test and Application Prep
This course combines SAT and ACT prep with university admissions prep for students applying to U.S. colleges and universities. Expert instruction and practice exams increase students' scores, and mentors help them to polish their application essays to maximize their chances of acceptance to the university of their choice.
Innovation Lab @Ross: Design and Invention
Students conduct hands-on research using state-of-the-art technology (including 3D printers and scanners) with expert mentors.
Innovation Lab @Ross: Marine Science
Students explore the diverse ecology of the East End of Long Island, collecting specimens from the field using the biocube sampling method.
Mathematics @Ross
Students can choose from a range of mathematics courses taught by highly trained faculty. Small class sizes and tailored instruction reinforce concepts learned in prior classes or help provide a head start on advanced courses.
Mandarin Immersion @Ross
Students immerse themselves in Mandarin, studying the language as well as Chinese culture, art, and history. Studying and interacting with native speakers enhances their language skills.
Ross School Tennis Academy
Scholar-athletes train to their highest potential every day in preparation for tournaments.
Articles:
Summer Programs- Why spend your Summer Studying in the United States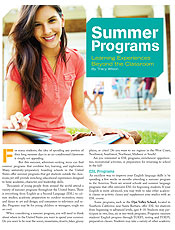 Finding the Type of School That Fits You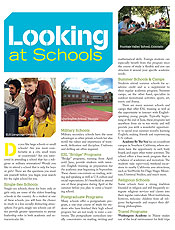 Interviews:
Polina Altunina, from Russia, attended Ross School Summer Term and Ross School Tennis Academy in East Hampton, New York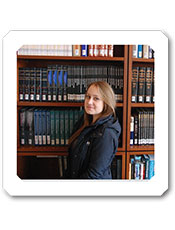 Read more
Read less
Tuition
$50,000—$60,000 Year
Fast facts
Affiliation
Private
Top Programs
Type of School
Secondary/Boarding
---
---
School Size

Medium

Student Body Gender

Co-ed

Religious Affiliation

No Affiliation

Scholarships for International Students

No

Conditional Admission Available

No

Setting

Suburban

Type of Housing

Residence Hall
---
Visit us
18 Goodfriend Drive East Hampton, NY
Learn about the U.S. education system and how to apply, read interviews with international students, and more.