---
Find schools for students age 10-18
---
There are various types of boarding schools. What kind of school do YOU want to go to?
Do you like the idea of studying at large school or a small school? Are you most comfortable in a city, small town or countryside? Are you interested in attending a school that has a religious or military orientation? Would you like to attend a school that is only for boys or girls? These are the questions you must ask yourself before you begin your search for the right school for you.
Single-Sex Schools
Single-sex schools, those for boys only or girls only, are some of the oldest boarding schools in the country. As a student at one of these schools, you will have the chance to study in a less socially distracting atmosphere. For girls, single-sex schools can often provide greater opportunity to pursue leadership roles in both academic and extracurricular life.
Military Schools
Military secondary schools have the same advantages as other private schools, but they also instill the values and importance of teamwork, dedication and discipline. Uniforms and drilling are often required.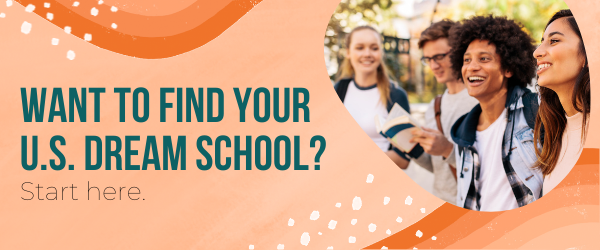 ESL "Bridge" Programs
English as a Second Language (ESL) "Bridge" programs, running from April until June, provide students with intensive English language training that prepares them for the academic year that begins in September. These classes concentrate on reading, writing and speaking, while incorporating U.S. culture and social expectations. It's beneficial to attend one of these programs during April or the summer months before you plan to enter a boarding school.
Postgraduate Programs
Many schools offer a postgraduate program, which is a one-year course of study for students who have finished their high school program but are not ready to enter a university. The postgraduate curriculum usually focuses on reading, writing and mathematical skills. Foreign students can especially benefit from this program since the course of study is flexible and they can structure it around their specific academic needs.
Summer Schools & Camps
Students attend summer schools for academic credit and as a supplement to their regular academic program. Summer camps, on the other hand, specialize in outdoor recreational activities, sports, art, music and drama.
There are many summer schools and camps that offer ESL training and the opportunity to interact with English-speaking young people. Typically beginning at the end of June, these programs last anywhere from six to ten weeks. You will spend your summer months learning English, making friends and experiencing U.S. culture.
Religious Schools
Some schools have a strong tradition founded in religion and will frequently integrate religious services and classes into their regular curriculum. Most institutions, however, welcome children from all religious backgrounds and respect their differing philosophies.
Schools with Homestays
Several schools offer a homestay option as an alternative to living in a dormitory. By living with a U.S. family you will have the comfort of a home life and may have more chances to participate in activities outside of school and within the community.
Service Learning and Life Experience
At several boarding schools, community service participation is a key component of the school's philosophy and curriculum.