Study Mississippi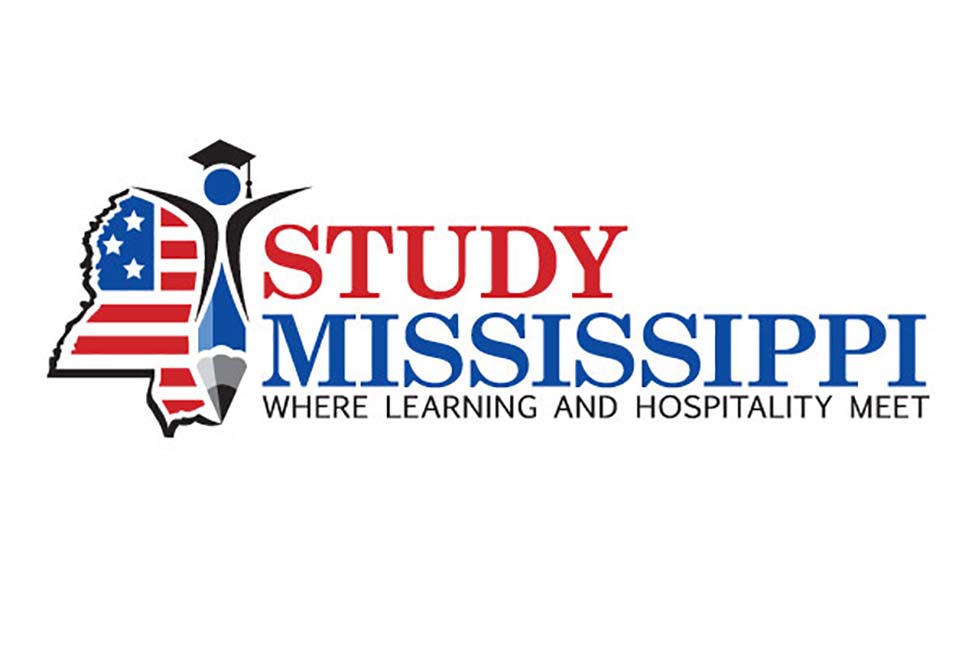 Fast Facts
School Size

Medium

Tuition

$1,000—$5,000 Session

Affiliation

Public

Type of School

College

Student Body Gender

Co-ed

Religious Affiliation

No Affiliation

Scholarships for International Students

Yes

Conditional Admission Available

Yes

Setting

City, Small/College town, Suburban, Rural

Type of Housing

Residence Hall, Homestay, Apartment, Dormitory

Social Media
WHO WE ARE?
Study Mississippi is a consortium of accredited educational institutions in the U.S. state of Mississippi whose purpose is to connect international students and professionals with quality Mississippi education and training. Members include high schools, community colleges, public and private colleges and universities, and professional English language schools. Study Mississippi institutions offer thousands of degrees to choose from, and are found in rural, suburban and urban settings.
WHY STUDY IN MISSISSIPPI?
The state of Mississippi is located in the Deep South of the United States and is a leader in the growth of that region. Mississippi is located midway between Atlanta and Dallas and is in the heart of one of the nation's fastest growing regions. Mississippi's growing reputation as a supportive host to educational institutions and business opportunities is translating into enhanced career futures for all Mississippi higher education graduates. International students and their parents have found that studying in Mississippi is significantly more affordable than many other U.S. states.
This state has consistently attracted both domestic and international students to its top-of-the-line high schools, community colleges, 4-year colleges, universities, and English as a Second Language programs. Mississippi universities and colleges are known world-wide for their academic excellence and educational innovation in a wide variety of fields such as Agriculture, Aerospace, Engineering, Management and International Business, Law, Pharmacy, Arts and Sciences, Veterinary and Medical Sciences, Nursing, etc. Consequently, local and multi-national companies collaborate with Mississippi's higher education institutions generating increased career opportunities through research and development.
Mississippi, known as the hospitality state has everything you need to start a brand new educational journey…a journey of self-discovery. A journey you have waited a long time to begin. It's a journey that's well worth the making … a journey with temperate climate, friendly people, miles of warm scenic beaches, and delicious cuisine to help you feel right at home.
FAST FACTS ABOUT MISSISSIPPI:
There are currently around 2,500 international students enrolled in Mississippi institutions from throughout the world.


World-renowned Writers: Mississippi has produced some of the most remarkable literary legends of all time. Authors such as William Faulkner, Eudora Welty, Richard Wright, Shelby Foote, Tennessee Williams, Walker Percy, John Grisham, and Willie Morris, are all masters of their craft and have carried storytelling to a whole new level. For more information please visit (http://visitmississippi.org/international/international_arts.asp)


Mississippi exports leading World-class talent: If you actually enjoy watching movies and television, or listening to the radio, you will recognize some of these famous Mississippians: Morgan Freeman, Oprah Winfrey, Jim Henson, James Earl Jones, Sela Ward, Brandy Norwood, Gerald McRaney, Lacey Chabert, Diane Ladd, Beah Richards, Ray Walson, Jerry Clower, etc. Mississippi. You could say our leading export is world-class talent.


World's Largest Auto Plant is in Mississippi: A once-barren, 1,400-acre field now bears a plant that the world would envy ... in central Mississippi. Yes, Mississippi, a state known for its agriculture now cultivates plants of a different sort, the automotive sort. In May of 2003, Nissan started production at the company's $1.4 billion assembly plant in Canton. The 3.5 million square-foot facility has the capacity to produce nearly a half-million automobiles a year, right here in Mississippi. Mississippi ... a powerful engine in the automotive industry.


NASA's Center of Excellence Stennis Space Center is in South Mississippi: As NASA's primary center for testing and flight certifying rocket propulsion systems, Stennis tests all Space Shuttle Main Engines. It is also the lead center for NASA's Mission to Planet Earth Enterprise – where U.S. companies are assisted in environmental consulting, land use planning and natural resource management.


Mississippi, the "Birthplace of American Music" : Blues, country, rock 'n roll. It all started right here. And on any given night, it's still going strong. From the Coast to the Delta to the northern hills, singers and musicians make juke joints, clubs, and concert halls rock. Fans come from around the world to sit down front and see the real thing – live and a-live, as we say. Elvis Presley, B.B. King, Jimmy Buffet, Robert Johnson, Marty Stuart, Faith Hill, Leontyne Price, LeAnn Rimes, Bo Diddley etc. are famous Mississippi musicians.


Mississippi Food: In Mississippi, food is an event—some might call it a sport! We celebrate food with festivals, fairs, families, and friends. Experience the authentic flavor of Mississippi's recipes, restaurants, cooking schools, and gourmet specialties. Bring your friends and try some of everything Mississippi has on the menu. It's so good you could forget your manners.


Relax, it's The Mississippi Gulf Coast: The Mississippi Gulf Coast, overlook the sparkling Gulf of Mexico with 62 miles of scenic shoreline.
OFFICIAL MEMBER INSTITUTIONS
Belhaven University
Blue Mountain College
Delta State University
Jackson State University
Meridian Community College
Millsaps College
Mississippi State University
Mississippi Valley State University
Tougaloo College
William Carey University
For more information:
Study Mississippi

Study Mississippi

Study Mississippi
Montgomery Hall
Mississippi State MS 39762
P: (662)325-0457
English Programs
Business English
English for Academic Purposes
English for Postgraduates
English for Professionals
English for Specific Purposes Programs
English Language (ESL)
General English Programs
IELTS in the USA
Intensive English as a Second Language
Summer Intensive English
TESOL and Teacher Training
TOEFL and University Preparation