University of Southern Mississippi

Fast Facts
School Size

Medium

Tuition

$10,000 — $15,000 Year

Affiliation

Public

Type of School

University

Student Body Gender

Co-ed

Religious Affiliation

No Affiliation

Scholarships for International Students

Yes

Conditional Admission Available

Yes

Top Programs

Business, Computer Science, Biology

Setting

Small/College town

Accreditation and Certification

EnglishUSA Member, UCIEP Member, SACS, AACSB, ABET

Type of Housing

Residence Hall, Dormitory

Test Scores

TOEFL: 70+ , IELTS: Band 6+, PTE Academic: 50+

Social Media
About the University
The University of Southern Mississippi (USM) delivers a quality education in one of the most affordable college towns in the U.S. Here, you will experience Southern hospitality and culture at its best. 
Founded in 1910, The University of Southern Mississippi is one of 130 universities included in the 'R1: Doctoral Universities of Very high research activity" category by the Carnegie Classification of Institutions of Higher Education. As such, USM is currently one of the most affordable R1, Division I Athletics institutions in the US. USM is especially recognized for its programs in Polymer Science and Engineering, Computer Science and Engineering, Nursing, Biological Sciences and Psychology.
The College of Business is among 1% of business programs dually accredited in Business and Accounting by AACSB. USM takes the Arts seriously and is among only a handful of universities accredited in all four of the arts disciplines: music, art, dance and theater. 
Only one hour from Mississippi Gulf Coast beaches, the Hattiesburg campus sits on 300 acres and is conveniently located to on- and off- campus housing, shopping, restaurants and a vibrant mid-town area. In addition we are located in close proximity to several major metropolitan areas accessible via car, air and train (New Orleans, 180 km; Atlanta 600 km; Dallas, 780 km). In fact, our local airport provides daily direct flights to Dallas and Amtrak offers daily rail service from Hattiesburg to New Orleans and Atlanta. 
Fast Facts
University Population: 13,314
422 International students from 73 countries
Student Faculty Ratio: 17:1
Hattiesburg Metro Population: 146,000
Average Temperature: Average High - 25 Celsius; Average Low - 13
Scholarship Information
International First Year Freshman Merit Scholarship: $2,000 - Full Tuition, Must apply for Fall admission during senior year of high school. Must be admitted by December 1 with minimum 1080 SAT and B average grades.
International Transfer Scholarship: $4,000 per year for 1-3 years depending on number of post-secondary credits completed. 3.0 post-secondary GPA from all institutions attended is required for consideration. 
Graduate Assistantships: Amounts vary. Applicants will indicate their interest on their application and academic departments are responsible for selecting and awarding graduate assistantships.
Cost
Tuition and Fees only: Undergraduate/Graduate Non-Resident (Fall/Spring 2019-20) - $10,896
Total Annual Estimated Costs for Undergraduate/Graduate International Students (Fall/Spring 2019-20) - $23,569 (price includes tuition/fees, room and board, books and supplies, health insurance, and personal expenses)
Application Procedures
Deadlines: Fall Semester (August start date) - June 1; Spring Semester (January start date) - November 1
Undergraduate Required Items: Online application (USM or Common Application), $40 application fee, high school transcripts and/or exam results, proof of English proficiency (TOEFL 71, IELTS 6.0, SAT English 500, C in O-Level English), optional for freshmen: SAT/ACT (required for scholarship consideration), transfer applicants must additionally submit official transcripts from all post-secondary institutions attended and a foreign credential evaluation of those transcripts
Graduate Required Items: Online application, $60 application fee, official transcripts from all post-secondary institutions attended, proof of English proficiency (TOEFL 71, IELTS 6.0, PTE 54), official GRE/MAT or MAT scores, 3 recommenders, statement of purpose
Housing Options
USM's Department of Residence Life offers a variety of on-campus housing options for Undergraduate, Graduate and English Language Institute students. All rooms come with furniture and microwave/fridge. Utilities, laundry facilities, cable and Internet service are also included with room and board. FREE tutoring is provided in halls for general courses. Freshmen can choose to live on or off campus during their first year. There are also many nearby off-campus apartment options for students. 
International Student and Scholar Services
Our welcoming staff provides a home away from home for USM international students. In addition to the services offered, it's a great place to just hang out, chat and be you.
Immigration, personal and academic counseling
International student clubs and organizations
Cultural outings and activities
Bi-weekly International Coffee Hour
Annual International Food Fair
About the English Language Institute at USM
In addition to a wide selection of Bachelor's, Master's, and Doctoral degree offerings, USM is also home to the English Language Institute (ELI). The ELI has been helping the world learn English since 1947 and is one of the oldest intensive English programs in the United States. Offerings include three semester-length sessions per year, small class sizes, and an academic English preparatory curriculum in a welcoming, yet challenging, language learning environment. 
Estimated Cost per Semester Term of ELI - $11,250 (price includes tuition and fees, room and board, books and supplies, and health insurance)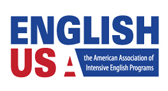 For more information:
University of Southern Mississippi

English Programs
American Conversational English
English for Academic Purposes
English for Postgraduates
English Language (ESL)
General English Programs
Intensive English as a Second Language
Masters
Accounting
Acting & Performing Arts
Anthropology
Biochemistry and Molecular Biology
Biology
Biomedical Laboratory Science
Business
Business Administration
Chemistry
Communication
Communication Disorders
Composition
Computer Science
Creative Writing
Education
English
English Literature
Environmental Studies and Sustainability
Exercise Science
Foreign Language Teaching
Geography
Geological Sciences
History
Kinesiology
Literature in English
Management and Leadership
Marine Sciences
Mass Communications
Mathematics
MBA
Music
Music Composition
Nursing
Physics
Political Science
Psychology
Public Health
Public Relations
Science
Social Work
Special Education
Special Needs/Learning Disabilities
Sports Management
STEM
Teaching English Language
Technology/Computers
TESOL and Teacher Training
The Online MBA
Theatre
Bachelor Degree
Accounting
Acting (BFA)
Acting & Performing Arts
Anthropology
Architectural Engineering
Art
Arts and Design
Arts and Humanities
Biology
Biomedical Laboratory Science
Business
Business Administration
Chemistry
Child Development
Clinical Laboratory Sciences
Communication
Communication Disorders
Composition
Computer Engineering
Computer Science
Construction Management
Creative Writing
Criminal Justice
Dietetics
Digital Recording Arts
Economics
Education
English
English Literature
Environmental Biology/Microbiology
Environmental Studies and Sustainability
Exercise Science
Finance
Forensic Science
Geography
Geological Sciences
History
Hospitality and Tourism
Hospitality Business Management
Human Development and Family Studies
Human Nutrition
Humanities-Prelaw
Information Technology
Interdisciplinary Studies
Interior Design
International Business
Internships
Journalism
Kinesiology
Liberal Arts
Linguistics
Literature in English
Marine Sciences
Marketing
Marketing and Communications
Mass Communications
Mathematics
Microbiology
Multimedia Journalism
Music
Music Composition
Natural Science
Nursing
Nutritional Sciences
Philosophy
Physical Education
Physics
Political Science
Predental
Premedical
Prenursing
Psychology
Public Health
Public Relations
Science
Social Work
Sociology
Special Education
Special Needs/Learning Disabilities
Sports
Sports Management
STEM
Studio Art
Technology/Computers
Theatre