Framingham State University
Framingham State University is located just 20 miles west of Boston, offering students all the benefits of a world-class city. The University is situated on a beautiful 78-acre New England campus in Framingham, Massachusetts.
Study English at Framingham State University!

Improve your English language skills for academic, professional and personal development. Join our international student body in the study of English in a welcoming, student-centered environment. Learn from experienced and supportive educators who hold advanced degrees, have traveled, lived and taught abroad, and have earned specialized credentials to teach English to speakers of other languages. For students looking to continue into a degree-earning program, Framingham State University offers bachelor's degrees in 36 Majors and 57 specialized concentrations.  In addition, there are more than 35 master's degrees, graduate certificates, and post-baccalaureate programs.  
Location
Framingham State University is located just 20 miles west of Boston, offering students all the benefits of a world-class city. The University is situated on a beautiful 78-acre New England campus in Framingham, Massachusetts. With 30 buildings, you will have access to a modern campus center, updated classrooms, a well-equipped athletic and recreation center, and more. Whether you choose to visit a museum, try out interesting cuisine, attend a concert, or enjoy great shopping, our location provides an exciting environment with countless opportunities to experience both historical and modern American life and culture first hand.
Intensive English Language Program Highlights
Important note:  Courses Fall Semester 2020 will be taught remotely (online) with some optional in-person meetings for students in the U.S.
Vibrant college campus environment with American and international students
On-campus housing or convenient off-campus apartments
Social and cultural activities
Field trips
Friendly, welcoming instructors
Small classes
Beginner to advanced levels
Preparation for university and professional success
Specialized tutoring to enhance individual success
Completion certificate
Staff speaks multiple languages
Campus Life
Students in the Intensive English Program have access to student services and activities on campus, including:
Henry Whittemore Library
Athletic Center
Free and discounted transportation options
On campus health center
Career Services & Employer Relations
Dining options
During the global pandemic, students not in the U.S. may take courses remotely (online).  These courses will count toward completion of program certificates. 
On-Campus Housing & Meal Plans
Our seven residence halls have everything you could possibly need, including wireless internet; cable access; study and relaxation spaces; kitchen facilities; and on-site laundry machines. Students have the option of sharing a room or suite with other students or may choose single occupancy rooms. Female students have the option of selecting an all-women's residence hall. Resident and commuting students may also choose from a variety of meal plans through the University's dining services for both on-campus and off-campus options. There are also many off-campus housing options for apartments in close proximity to FSU. There is a train into Boston several times a day and local bus service.
Our Programs
Intensive English Program (IEP)
Day classes (full or part-time)
Community ESL classes evenings and Saturday morning
Advanced Bridge to University and Professional Success Program
TOEFL Preparation
Specialized tutoring to enhance individual success
35+ undergraduate majors (which lead to baccalaureate degrees)
17+ graduate programs (which lead to master's degrees)
During the global pandemic, all courses will be taught remotely (online).  These courses will count toward completion of program certificates. 
Program Schedule
Full-time Intensive English Program students attend classes Monday-Friday mornings 9:00 a.m.-12:00 p.m. (ET USA) and an afternoon class that meets Monday and Wednesday 12:30 p.m.-2:00 p.m. or Tuesday and Thursday 12:30 p.m.-2:00 p.m.  (ET USA).  Full-time students may study 18 hours weekly or 21 hours weekly. Scheduled times are eastern USA.  All courses are taught online Fall Semester 2020.   For more information about classes and the schedule for part-time students, evening and Saturday courses, please visit: www.framingham.edu/esl
Tuition and Additional Costs for 2020/21 Academic Year
Full-time tuition for one semester (fall or spring) is $3,580 (18 hours of class weekly); $4,120 (21 hours of class weekly).
Room and board (double occupancy room and premium food plan ) is approximately $5,820 per semester.
Student Health Insurance Plan is $2,755 for a full year and pro-rated for one semester.
For part-time day schedule and ESL (evenings and Saturday) tuition prices, please see our website www.framingham.edu/esl.
Undergraduate (baccalaureate) degree international tuition & fees (2020-21)  is approximately $17,000. visit www.framingham.edu for additional details.
Graduate (master) degree tuition & fees (2020-21) is approximately $1,255 to $1,455 per course. There is a $1,200 graduate international student fee per semester. Visit www.framingham.edu/graduate for additional details. 
Apply Today
Students are welcome to apply now:  https://www.framingham.edu/academics/continuing-education/english-language-programs/. Once you are on the site, click the yellow bar for International Student Information. During the global pandemic, it is expected that new students will remain in their native countries and take courses remotely.  These courses will count toward completion of program certificates. 
See What Our Students Have to Say About Our Program
Amir Mahdavi, Tehran, Iran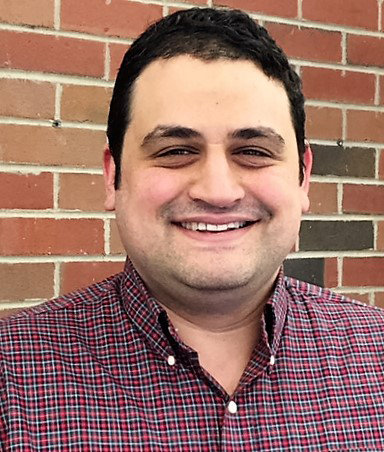 "Thanks to the preparation I received from FSU's English Language Programs, I gained admittance to graduate studies at Harvard University.  FSU helped accelerate my learning process and improve my TOEFL score. I had five teachers at FSU and all of them were highly educated, motivated, and passionate in their job. They were really professional in teaching English to second-language-learners and helped me understand more about American culture and the education system. The environment at FSU is friendly and pleasant and there are many opportunities to interact with diverse classmates from all over the world.   I definitely recommend the program to other students. By paying a modest tuition, students can enjoy small-size intensive courses and benefit from everything FSU offers to help ESL students become successful."
London Baofang Zhang, Qingdao, Shangdong, China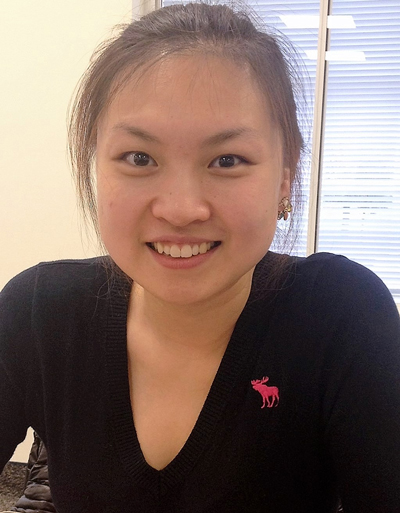 "Studying English at FSU exceeded my expectations. The teachers were so professional, knowledgeable, and helpful. I realized how much I had learned at FSU when I got accepted into graduate school. Other people thought I had been in the United States much longer than I actually had because of my work on pronunciation skills at FSU. Many people tell me my accent is easy to understand.  Also, FSU prepared me to make presentations for my graduate classes and my writing was better than expected for international students. I definitely recommend FSU to other students and friends because the courses are worth it and you will make long-lasting friendships!"
Lucas R. Souza, Ipatinga, Brazil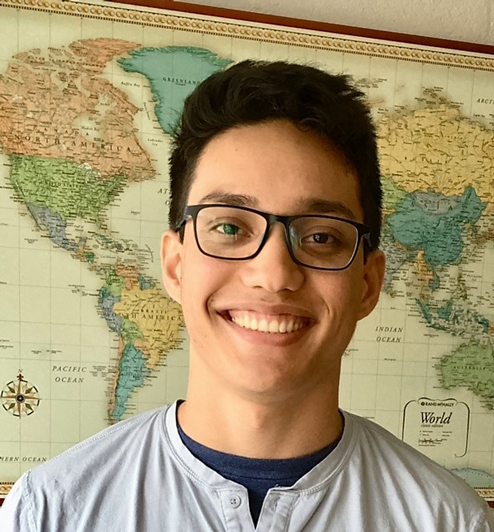 "I came to FSU so that I can study English with native speakers and get a good TOEFL score. I want to attend college in the U.S. and I feel that my studies in this program are getting me closer to achieving my goal.  The courses have also been very enjoyable. The teachers are well-prepared and ready to answer the students' questions.  They also make the classroom a fun and relaxed environment and we do extra activities, like visiting the planetarium in the university, which contributed to our general knowledge and English development.  I recommend this program to other students because I have improved in both my written and spoken English and I have had a great experience." 
Jungyoon Yoon, Seoul, South Korea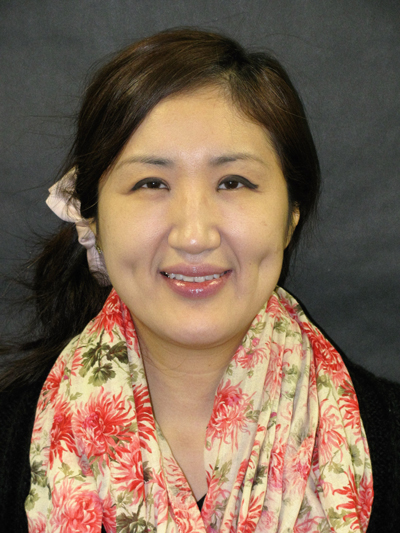 "I am studying at FSU English Language Programs to prepare for my enrollment in a dental program.  The teachers here are very helpful and enthusiastic.  Apart from all the academic support, teachers at FSU are always suggesting great books to read and interesting places to go.  I have become more confident in communicating with others and have noticed improvement in my vocabulary and pronunciation skills.  I have already started recommending this program to other people!" 
Claudia Bautista, Guaraci, Sao Paul, Brazil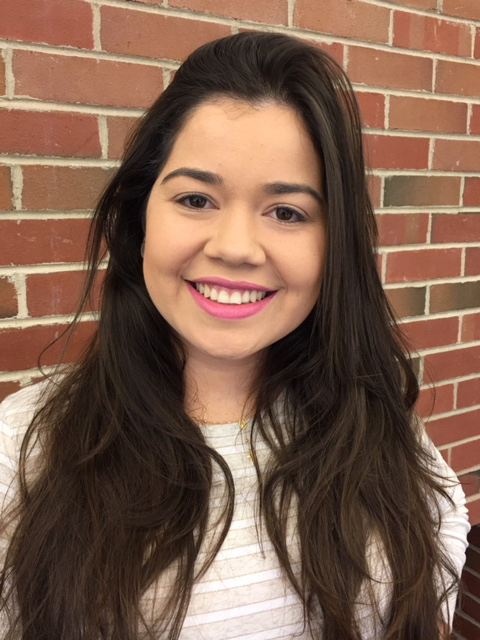 "I am studying English at FSU because being able to understand, speak, read, and write fluent English will give me a big advantage when I try to get a better job in Brazil.  My teachers helped me with pronunciation techniques that make a big difference when I am talking to people.  FSU is a great place to learn English because I have improved so much and because I have had a great time." 
You can find more information about our English and academic programs, housing and dining, services and resources, and as well as student life and athletics at Framingham State University.
Read more
Read less
Contact Framingham State University Now
Tuition
$1,000—$5,000 Session
Fast facts
Affiliation
Public
Top Programs
Business, English Language (ESL), TOEFL and University Preparation
Type of School
University
Visit the school website
---
School Size

Medium

Student Body Gender

Co-ed

Religious Affiliation

No Affiliation

Scholarships for International Students

No

Conditional Admission Available

No

Setting

City, Suburban

Accreditation and Certification

NECHE

Type of Housing

Residence Hall
---
Visit us
100 State Street, PO Box 9101 Framingham, MA
Learn about the U.S. education system and how to apply, read interviews with international students, and more.