University of St. Francis

Fast Facts
School Size

Small

Tuition

$15,000—$20,000 Semester

Affiliation

Private

Type of School

University/Intensive English Program

Student Body Gender

Co-ed

Religious Affiliation

Catholic

Scholarships for International Students

Yes

Conditional Admission Available

Yes

Top Programs

Business, Human Biology, Nursing

Setting

Suburban

Accreditation and Certification

EnglishUSA Member, HLC, ACBSP

Type of Housing

Residence Hall, Dormitory

Test Scores

TOEFL: 80+, IELTS: Band 6+, iTEP: 3.7, TOEIC: 760, SAT Eng: 450+, ACT Eng: 19+, Cambridge English: 170+

Social Media
The University of St. Francis (USF) is a small, private liberal arts university located in a beautiful historic suburban neighborhood about 35 miles southwest of Chicago. As a Catholic university rooted in the liberal arts, USF is marked by a welcoming community of learners challenged by Franciscan values and charism. USF prides itself on academic excellence in all programs, preparing men and women to contribute to the world through service and leadership. The student-faculty ratio at University of St. Francis is 12:1, which offers our students a unique opportunity to build relationships with their professors.
Studying in another country offers many advantages to students, including a more global perspective and a chance to make international contacts. The small size of the University of St. Francis allows international students to be fully immersed in university culture and receive personal attention in their academic studies that isn't always possible at larger universities. Students from all cultures and religious backgrounds are invited to study at USF – we value diversity!
Location
The main campus of the University of St. Francis is located among some of the area's beautiful historic homes. The Metra commuter train station, which connects Joliet to Chicago, is just minutes from USF's main campus. The university's St. Bonaventure Campus in downtown Joliet houses the political science, recreation and sport management, and art and design departments. The St. Clare Campus, also within a few miles of the main campus, contains Guardian Angel Hall, the new home of USF's Leach College of Nursing. All three USF campuses are located within a few miles of each other and are accessible by a free shuttle transportation system that transports people between campuses every 10 minutes.
Some of the most popular undergraduate majors at University of St. Francis are Art & Design, Biology, Communication & Media Arts, Computer Science, Digital and Recording Arts (DARA), Entrepreneurship, Finance, Health Care Management, Information Technology, International Business, Management, Marketing, Mathematics, Music, Political Science, Psychology, Recreation and Sport Management, Social Work, and Transportation & Logistics Management. Excellent programs in Nursing and Education/Teaching are also available for qualified international students.
University of St. Francis also offers the following graduate programs to international students: Master's of Business Administration (MBA), M.S. in Health Administration, Master of Social Work (MSW), and M.S. in Education/Educational Leadership.
Tuition and Scholarships
The University of St. Francis is committed to making quality, private higher education affordable to all of its students. Undergraduate international students who take the SAT or ACT test are eligible for scholarships up to $15,000. Please visit stfrancis.edu/admissions/intl-students for up-to-date scholarship information.
English Language Program (Conditional Admission)
The English Language for Academic Purposes (ELAP) program is great preparation for international students or other non-native English speakers who would like to have intensive English training before starting their university program. Through ELAP, students preparing for undergraduate and graduate programs can gain valuable English and academic skills that will contribute to their success as students of the University of St. Francis.
ELAP is a full-time program offered in 15-week sessions beginning in August (fall), January (spring) or May (summer). Full-time ELAP students take 20 hours of English language instruction each week. Students who do not require a visa to study in the United States may take ELAP courses part-time.
Internships
Internship experiences are offered for almost all of the academic programs at USF. Internships provide valuable experiences that enhance classroom learning by integrating academic curriculum and real-world work experience, confirm or redirect career decision-making through on-the-job experience in a chosen field, enhance the graduate's marketability by providing on-the-job training, provide access to internship earnings, and develop students' overall maturity by strengthening resourcefulness, problem-solving skills, self-confidence, self-discipline and sense of responsibility.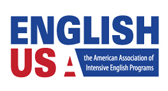 For more information:
University of St. Francis

Bachelor Degree
Accounting
Advertising
Arts and Design
Arts and Humanities
Biochemistry and Molecular Biology
Biology
Bridge Programs
Business
Business Administration
Communication
Computer Science
Criminal Justice
Digital Recording Arts
Economics
Education
English
English Literature
Environmental Studies and Sustainability
Finance
Graphics/Multimedia & Web Design
Health and Wellness
History
Hospitality Business Management
Human Biology
Information Technology
Interdisciplinary Studies
International Business
Journalism
Liberal Arts
Literature in English
Logistics
Marketing
Marketing and Communications
Mathematics
Media and Information Studies
Music
Natural Science
Nursing
Political Science
Predental
Premedical
Prenursing
Psychology
Public Relations
Religion
Science
Social Work
Special Education
Sports Management
Studio Art
Supply Chain Management
Technology/Computers
Certificate/Short Term
Accounting
Business Analytics
Finance
Human Resource Management
Logistics
Online Teaching and Learning
Summer Camps/Programs
Summer Intensive English
Teaching English Language
TESOL and Teacher Training
Masters
Business
Business Administration
Education
Logistics
MBA
Nursing
Social Work
TESOL and Teacher Training
English Programs
English for Academic Purposes
English for Specific Purposes Programs
Intensive English
Summer Intensive English
TESOL and Teacher Training
Summer
Teaching English Language
TESOL and Teacher Training
Related Articles
Finding the money to attend college or university can be quite a struggle, especially for international students.