University of Delaware (ELI)
English Language Institute

Fast Facts
School Size

Large

Tuition

$1,000—$5,000 Session

Affiliation

Public

Type of School

Intensive English Program

Student Body Gender

Co-ed

Religious Affiliation

No Affiliation

Scholarships for International Students

Yes

Conditional Admission Available

Yes

Setting

Small/College town, Suburban, Online

Accreditation and Certification

CEA, EnglishUSA Member, UCIEP Member

Type of Housing

Homestay, Apartment, Dormitory

Social Media
Why do you want to Study English?
Are you searching for a school where you can:
Take university courses for credit while studying English?
Develop your Academic English skills before you begin a university program?
Study online or on campus?
Improve your Business English skills so you can advance your career?

Learn about American culture, history, literature, and more?
If any of the above statements describe you, then the University of Delaware English Language Institute (ELI) is the place for you!
Location
The University of Delaware is located in Newark, Delaware, a quiet, safe, and friendly college town of 30,000 people. Newark is located:
2 hours from Washington, D.C. (160 km)
2 hours from New York City (210 km)
45 minutes from Philadelphia (66 km
About the University of Delaware
Ranking and reputation. The University of Delaware has been ranked in the top 100 universities on the US News and World Reports university and college rankings. Some of our current rankings (2020) are:
#91 National Universities (public and private)
#39 Top Public Schools
#10 Chemical Engineering
A tradition of excellence. Tracing its history back to 1743, the University of Delaware is a nationally and internationally recognized institution of higher learning. Prestigious graduates of the University include Vice-President of the United States Joe Biden, as well as a former Secretary of State, a state governor, Nobel Prize winners, and signers of the Declaration of Independence.
Areas of study. The University of Delaware offers more than 150 Bachelor's degree programs and more than 200 graduate degree programs (Master's, Doctorate, and Graduate Certificates).
Student population. Approximately 23,000 students pursue undergraduate and graduate degrees at the University of Delaware, including over 2,000 international students from 100 different countries.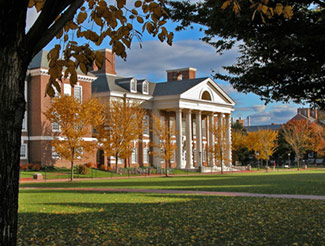 About the English Language Institute (ELI)
With more than 40 years of excellence in English teaching, we are now online, too! 
Founded in 1979, the University of Delaware ELI has a long history of helping language learners to achieve their professional and academic goals. The University of Delaware ELI is an academic unit of the University of Delaware's College of Arts and Sciences and plays an important role in the University's global reputation for academic excellence.
Online and on-campus options
Whether you elect to study on-camps or online, you can expect to have the full ELI experience. With full online services, including expertly-taught classes, weekly social activities, and complete student services such as online tutoring and advising, you can learn English from anywhere in the world.
Faculty and Quality
At the University of Delaware ELI, our focus is to provide a high level of quality in all areas of our programs.
Our teachers:
Hold Master's degrees in Teaching English as a Second Language (TESL) or Applied Linguistics
Have extensive training and experience in teaching English as a Second Language (ESL)
Are native English speakers or have native-like proficiency
In addition, the ELI is:
Fully accredited by the Commission on English Language Program Accreditation (CEA)
A member of the Consortium of University and College Intensive English Programs (UCIEP)
A member of English USA/American Association of Intensive English Programs (AAIEP)
7 Levels of Instruction
The University of Delaware ELI offers 7 levels of instruction:
Basic (Pre-Level I)
Beginner (Level I)
High Beginner (Level II)
Intermediate (Level III)
High Intermediate (Level IV)
Advanced (Level V)
High Advanced (Level VI)
All students take a placement test when they arrive at the University of Delaware ELI in order to determine their level.
Session Duration
Each session of our core programs lasts approximately 2 months (7-8 weeks). Some special programs last only 4 weeks. 
The Academic Transitions pathway program for undergraduate students functions on a semester schedule and lasts 8-12 months. Please see below for more details. 
Cultural Program
All University of Delaware ELI programs include an extensive cultural program. This includes trips to places like:
Washington, DC
New York City
Philadelphia
Delaware Beaches
We also offer many local activities, such as picnics, parties, sports days, game nights, movie nights, etc. We enjoy giving our students many opportunities to practice their English skills—and to have fun!
Our online activities include:
Tasty Tuesdays
Workout Wednesday
Guitar Club
Intensive English Program (IEP)
This is the University of Delaware ELI's core program. The majority of our students enroll in this program in order to 
Develop their general English skills
Improve their English for professional purposes
Learn about American culture
Instructional Components and Format
In the IEP, students participate in a minimum of 28 hours of instruction and practice each week. This includes:
Listening/Speaking course (10 hours per week)
Reading/Writing course (10 hours per week)
Private or cluster tutoring (2-3 hours per week)
Language laboratories (5-6 hours per week)
Areas of Study
Students in the Intensive English Program are able to participate in 4 areas of study (depending on their level):
General English
Business English
English for Academic Purposes
English through American Culture
Housing
In the IEP, students have several housing options, including:
Apartments (off-campus)
Homestay (living with an American family)
"Inn-style" living (on campus)
Conditional Admissions
Academic Transitions (AT) pathway program for conditionally-admitted undergraduate students
www.udel.edu/eli/at 
Through Academic Transitions (AT), students with excellent academic backgrounds can be conditionally accepted to an undergraduate program at the University of Delaware. In this exciting program, international students improve their Academic English skills at the ELI while also earning valuable university credits!
No TOEFL or IELTS score is required for conditional admission; however, one of these scores is necessary if students wish to know in advance whether they can be placed directly into AT.
After students meet the conditions of their admission via AT, they will take full-time university coursework and keep the credit they earned (in which their grades are C+ or higher) while studying at the ELI.
The tuition price for Academic Transitions is based on four-month semesters. For more information, visit www.udel.edu/eli/at/price.
Conditional Admissions Program (CAP) for graduate (master's and doctoral) students
No TOEFL? No problem!
www.udel.edu/eli/cap
Don't let your low TOEFL score stop you from being accepted to a master's or doctoral program at an American university!
Through the Conditional Admissions Program (CAP), excellent students can be accepted to many University of Delaware graduate programs (and its partner colleges and universities)—and no TOEFL score is required. In CAP, graduate students enroll full-time in Academic English courses at the English Language Institute (ELI). Once the students complete the objectives required in CAP, they begin their regular masters or PhD university coursework—without ever taking a TOEFL exam. 
Special Programs
Additional special programs include:
Pre-MBA
EFL Teacher Training (DEFT)
American Law and Legal English Institute (ALLEI): for lawyers, judges, law students, and legal professionals.
Language Adventure USA: 3 to 4 weeks summer English program for teenagers ages 15-17.
Specialized small group programs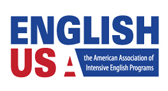 For more information:
University of Delaware (ELI)
English Language Institute
Bachelor Degree
Accounting
Agriculture and Natural Resources
Animal Science
Anthropology
Apparel and Textile Design
Applied Mathematics
Art
Art History
Arts and Design
Arts and Humanities
Astrophysics and Astronomy
Biochemistry and Molecular Biology
Bridge Programs
Business
Chemical Engineering
Chemistry
Child Development
Civil Engineering
Communication
Computer Engineering
Criminal Justice
Crop and Soil Sciences
Cyber Security
Earth Science
Economics
Education
Electrical Engineering
Engineering
English Literature
Environment Development
Environmental Studies and Sustainability
Finance
Food Science
Foreign Language Teaching
General Management
Geography
Geological Sciences
Health and Wellness
History
Hospitality and Tourism
Hospitality Business Management
Human Biology
Human Development and Family Studies
Human Nutrition
International Relations
Liberal Arts
Linguistics
Literature in English
Marine Sciences
Marketing
Marketing and Communications
Mathematics
Mechanical Engineering
Media and Information Studies
Music
Music Composition
Natural Science
Neuroscience
Nursing
Nutritional Sciences
Occupational Therapy
Online Teaching and Learning
Pharmacology and Toxicology
Philosophy
Physics
Physiology
Plant Biology
Political Science
Public Health
Public Policy
Public Relations
Science
Sociology
Special Education
Special Needs/Learning Disabilities
Sports
Statistics
Studio Art
Teaching English Language
Technology/Computers
Telecommunication and Media
Theatre
Urban and Regional Planning
Women's and Gender Studies
World Politics (BA)
Masters
Accounting
Agricultural Studies
Agriculture and Natural Resources
Animal Science
Applied Mathematics
Art History
Biochemistry and Molecular Biology
Biology
Business
Business Analytics
Chemical Engineering
Chemistry
Civil Engineering
Communication
Communication Disorders
Computer Engineering
Computer Science
Criminology
Crop and Soil Sciences
Cyber Security
Data Science
Dietetics
Economics
Education
Electrical Engineering
Emergency & Disaster Management
Engineering
English
English Literature
Entomology
Exercise Science
Fashion
Finance
Food Science
Foreign Language Teaching
Geography
Geological Sciences
Health and Wellness
History
Hospitality Business Management
Human Development and Family Studies
Human Nutrition
International Business
International Relations
Liberal Arts
Linguistics
Marine Sciences
Mathematics
MBA
Mechanical Engineering
Microbiology
Music
Neuroscience
Nursing
Online Teaching and Learning
Physical Therapy
Physics
Physiology
Plant and Soil Science
Political Science
Psychology
Public Policy
Science
Sociology
Special Education
Special Needs/Learning Disabilities
Statistics
Strategic Communications
Teaching English Language
Technology/Computers
TESOL and Teacher Training
Certificate/Short Term
Acting & Performing Arts
Business Analytics
Cyber Security
Entrepreneurship and Innovation
Fashion
Finance
Linguistics
Statistics
Online
Applied Statistics
Cyber Security
International Business
Mechanical Engineering
Statistics
English Programs
Business English
English for Academic Purposes
English for Postgraduates
English for Professionals
English for Specific Purposes Programs
English for Young Learners (ages 10-17)
English Language (ESL)
General English Programs
Intensive English as a Second Language
Summer Intensive English
TESOL and Teacher Training
TOEFL and University Preparation