Sonoma State University

Fast Facts
School Size

Small

Tuition

$15,000—$20,000 Year

Affiliation

Public

Type of School

University

Student Body Gender

Co-ed

Religious Affiliation

No Affiliation

Scholarships for International Students

No

Conditional Admission Available

Yes

Top Programs

Business, Communication, English Language (ESL)

Setting

Suburban

Accreditation and Certification

EnglishUSA Member, WASC , AACSB

Type of Housing

Residence Hall, Homestay, Apartment

Social Media
The Sonoma State American Language Institute (SSALI) is located in scenic Northern California near the rural beauty of the world-famous Wine Country and one hour from San Francisco. The spectacular Pacific coast, impressive redwood forests, and numerous parks are only minutes from campus. California State University Sonoma is recognized for its beautiful, safe, and clean campus. SSALI is the perfect program for those desiring challenging classes taught in a supportive and family-like environment.
Academics
The academic program is a professionally designed curriculum for students from high beginning to advanced levels of English proficiency.
Students receive instruction in grammar, composition, oral communication, reading & vocabulary.
Every class prepares students for the TOEFL/IELTS exam and success in university life.
Class size averages 12-15 students. Students get a lot of individual attention.
Great diversity in student population.
Students study 20 - 25 hours/week. Classes are 9:00 AM to 4:00 PM.
Up-to-date textbooks and multi-media materials are used for instruction.
Students can select from a variety of special elective classes such as TOEFL Preparation, American Culture & Conversation, Pronunciation, Listening, Idioms & Slang, English through Music.
The SSALI faculty are talented, dedicated professionals who really care about their students.
Member of EnglishUSA. Accredited by WASC.
Special Features
University ID card for use of campus facilities: library, media resources, computer labs, recreation center, swimming pool, sports facilities
Free wireless internet access in all campus buildings
Conversation partner with an American student or community volunteer
Attendance and graduation certificates
College and university admissions assistance
Personal counseling to help students with academic problems or cultural adjustments
Schulz Information Center, the university library
Green Music Center, a world-class performance hall
Recreation Center with gyms, dance studios, climbing wall, weight room
Student Center with student lounges, cafeteria, and restaurants
Airport pick-up service at San Francisco International Airport
Supportive, family-like environment in a beautiful and safe community
Concurrent Enrollment and Conditional Admission
Enrollment in university courses through Open University for advanced students
Conditional admission into California State University Sonoma for eligible students
TOEFL waiver for California State University Sonoma undergraduate programs and the Santa Rosa Junior College for students who successfully complete the advanced level at SSALI
Housing
SSALI students have several housing options, and many choose a homestay; the cost is $900/month and includes 14 meals/week. Some students may choose a homestay without meals. All SSALI homestays are arranged through International Student Placements (ISP-http://isphomestays.com/downloads/isp-app-sonoma.pdf). On-campus housing may be available in the attractive townhouse suites or apartments. Off-campus apartments and shared rentals may also be available. Prices vary widely.
Activities
Each semester students enjoy a number of social and cultural activities. Students can join university groups like IEEC(international student club), Outdoor Pursuits (camping and hiking trips), JUMP (volunteer in the community), and Wine Club. The university also sponsors activities such as Asian Heritage Month and the International Film Festival. Students can also have a conversation partner, join lunch conversation groups, and attend plays, concerts and special sporting events. Many students participate in sports teams playing baseball, soccer, and volleyball. The cost for all activities is minimal. Some sample activities are:
Welcome Pizza Party
San Francisco & Alcatraz Trip
Winery and Redwood Forest Tour
Holiday Party
Halloween Party
Thanksgiving with an American Family
Level parties or activities
Potluck dinners at a teacher's home
Sacramento Trip
6 Flags/Marine World Amusement Park
Spring Dance Party
Intramural sports
Ice Cream Social
Graduation Party
Calendar and Costs
| | | | |
| --- | --- | --- | --- |
| SESSION |   |   | TUITION |
| Spring Semester | 16 weeks | Jan - May | $5000 |
| Mid term Spring | 8 weeks | Mid-March - May | $2500 |
| No Summer Program |  -  |  -  |  -  |
| Mid session Summer | 4 weeks | July - August | $1200 |
| Fall Semester | 16 weeks | September - December | $5000 |
| Mid term Fall | 8 weeks | Mid October - December | $2500 |
The University
There are now 46 bachelor's degrees, 15 master's degrees and 9 credential programs and 8 undergraduate and graduate certificate programs. Some of the degrees offered are:
| | |
| --- | --- |
| American Multicultural Studies | Environmental Studies |
| Anthropology | Geography |
| Art (History, Studio, Film) | Global Studies |
| Biology | History |
| Business Administration | Kinesiology |
| Chemistry | Mathematics |
| Communication Studies | Music |
| Computer Engineering | Nursing |
| Computer Science & Engineering | Physics |
| Counseling | Psychology |
| Criminology & Criminal Justice Studies | Sociology |
| Early Childhood Studies | Theater Arts |
| Economics | Wine Business |
| Electrical Engineering | Women's and Gender Studies |
| English | Education |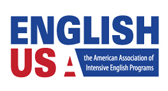 For more information:
Sonoma State University

Sonoma State University

Sonoma State American Language Institute
1801 East Cotati Avenue International Hall
Sonoma State University
Rohnert Park CA 94928-3609
P: 707.664.2742
Masters
Accounting
Art History
Biology
Business
Business English
Cell and Molecular Biology
Chemistry
Child Development
Communication
Computer Engineering
Creative Writing
Criminal Justice
Economics
Education
Electrical Engineering
English Literature
Environmental Biology/Microbiology
Environmental Studies and Sustainability
Film Studies
General Management
Geography
Health and Wellness
History
International Relations
Liberal Arts
Linguistics
Literature in English
Marketing Research
Mathematics
MBA
Music
Music Composition
Natural Science
Philosophy
Physics
Plant Biology
Political Science
Psychology
Public Policy
Public Relations
Science
Social Work
Sociology
Sports
Statistics
Theatre
Women's and Gender Studies
World Politics (BA)
Bachelor Degree
Acting (BFA)
Anthropology
Art History
Arts and Humanities
Biochemistry and Molecular Biology
Biology
Business
Chemistry
Communication
Computer Science
Criminal Justice
Electrical Engineering
English Literature
Environmental Studies and Sustainability
Geography
Global & Area Studies
Global Studies in the Arts and Humanities
History
Hospitality Business Management
Human Biology
Human Development and Family Studies
Human Resource Management
Humanities-Prelaw
International Relations
Kinesiology
Liberal Arts
Literature in English
Marketing
Marketing and Communications
Mathematics
Music
Music Composition
Natural Science
Nursing
Philosophy
Physics
Political Science
Premedical
Psychology
Public Health
Public Relations
Religion
Science
Social Work
Special Education
Sports
Statistics
Studio Art
Teaching English Language
Telecommunication and Media
Theatre
Women's and Gender Studies
World Politics (BA)
Certificate/Short Term
Business
Construction Management
Graphics/Multimedia & Web Design
Human Resource Management
Nursing
Online Certificate Program
Project Management
Video and Audio Production
English Programs
Business English
English for Academic Purposes
English for Postgraduates
English for Specific Purposes Programs
English Language (ESL)
General English Programs
Intensive English as a Second Language
TOEFL and University Preparation