Central Washington University

Fast Facts
School Size

Medium

Tuition

$2500—$5000 Quarter

Affiliation

Public

Type of School

University/Intensive English Program

Student Body Gender

Co-ed

Religious Affiliation

No Affiliation

Scholarships for International Students

Yes

Conditional Admission Available

No

Top Programs

Computer Science, Science, Business Administration

Setting

Small/College town

Accreditation and Certification

EnglishUSA Member, NWCCU

Type of Housing

Residence Hall, Apartment, Dormitory

Social Media
Central Washington University: Quality. Safe. Affordable
Central Washington University (CWU), established in 1891, is a comprehensive, public university offering more than 130 undergraduate and graduate degree programs and an English language learning program. CWU is an affordable, safe, and quality institution with multiple campus locations throughout Washington State, with our main campus in the historic, friendly town of Ellensburg. 
Ellensburg is located 170 km from Seattle, Washington, in a valley of the Cascade Mountains. There are many recreational activities to participate in including, hiking, fishing, skiing, cycling, swimming, and camping. 
CWU offers many great opportunities for international students:
Scholarships 
Small class sizes; 18:1 student, faculty ratio
Over 130 student clubs and intramural sports
30 collegiate sport clubs to join
Research opportunities
Service-learning activities
On-campus work and leadership opportunities
Honors College programs
CWU Popular Academic Programs:
Art
Aviation
Business Administration
Computer Science
Engineering Technology
Music
Sciences: Geology, Biology, Physics, Chemistry
Theatre
CWU Facilities and Services:
Free public transit system around campus and Ellensburg
State-of-the-art campus facilities
340 acres campus with abundant green space 
Comprehensive arrival and orientation assistance 
Office of International Studies and Program to support international students
Movies, art galleries, and museums
Writing and math tutoring center, peer-assisted labs
16 on-campus residential facilities, 5 on-campus apartment options, numerous off-campus apartment options within walking distance to campus
Dining services, including Halal food, restaurants, markets, and coffee shops
Student Union and Recreational Center: includes a climbing wall, swimming pool, indoor running track, basketball/volleyball courts, weight rooms, cardio equipment, and outdoor soccer fields
CWU Student Activities:
Student ambassador program
International Café: Conversation groups and activities
Field trips: including Seattle excursions, museums, heritage centers, sporting events, and outdoor adventures
American holiday celebrations/activities
Concerts, theatre performances, distinguished speakers
CWU Student Testimonials: 
Diana (Mexico)
"For me, this program was the guide to the US. Besides learning English, I learned the system, the culture, and many other things about this country. Everything in this program is very good."
Natalie (China)
"Have you ever seen millions of stars all around the sky? If you have not, you should come to Ellensburg. I have studied here for more than 6 months because the place is safe and peaceful; the university is excellent, and the people are warm and nice. The teachers are patient and responsible. They are very understanding and concerned for the students. I love the people in Ellensburg. If you study in Ellensburg, you will not feel nervous and stressed."
Bader (Saudi Arabia)
"I'm happy that I study in Ellensburg. Ellensburg gives students a strong push to continue their studying because it has kind people and it is a small and safe town. I like all of the kind people in Ellensburg."
Miku (Japan)
"My reasons to study in Ellensburg are the good people, the good environment, and the good program. We have small trips and some events in the ESL program. Many ESL students join this program and they come from different countries. So you can communicate with them by speaking English. Moreover, you can get to know each other better on the trips. Then you can enjoy American life. It also helps us to study American culture. I think many international students in Ellensburg have the same reasons to study here as I do. I recommend Ellensburg to people who want to study abroad. I plan to stay here for five more months, so I will do my best and enjoy my American life."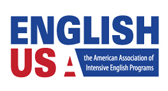 For more information:
Central Washington University

Masters
Accounting
Arts and Design
Cell and Molecular Biology
Chemistry
Computer Science
Data Analytics
Data Science
Education
English Literature
Environmental Studies and Sustainability
Finance
Geological Sciences
Health and Wellness
History
Music
Nutritional Sciences
Physics
Psychology
Special Education
Teaching English Language
TESOL and Teacher Training
Theatre
Bachelor Degree
Accounting
Anthropology
Apparel and Textile Design
Applied Mathematics
Art History
Arts and Design
Arts and Humanities
Aviation
Biochemistry and Molecular Biology
Business Administration
Cell and Molecular Biology
Chemistry
Communication
Composition
Computer Science
Criminal Justice
Cyber Security
Data Science
Earth Science
Economics
Education
Electronics
English Literature
Environmental Studies and Sustainability
Fashion
Film Studies
Finance
Geography
Geological Sciences
Graphics/Multimedia & Web Design
Health and Wellness
Hospitality and Tourism
Human Biology
Human Development and Family Studies
Human Nutrition
Journalism
Kinesiology
Law
Liberal Arts
Linguistics
Literature in English
Marketing
Mathematics
Microbiology
Music
Music Composition
Nutritional Sciences
Philosophy
Physics
Physiology
Political Science
Premedical
Prenursing
Psychology
Public Relations
Science
Social Work
Sociology
Special Education
Statistics
Studio Art
Supply Chain Management
Teaching English Language
Technology/Computers
Theatre
Women's and Gender Studies
2yr/Community College - 2+2 Programs
Business
Business Administration
Cyber Security