University of Houston - Language and Culture Center (LCC)
Language and Culture Center

Fast Facts
School Size

Medium

Tuition

$1,000—$5,000 Semester

Affiliation

Public

Type of School

University/Intensive English Program

Student Body Gender

Co-ed

Religious Affiliation

No Affiliation

Scholarships for International Students

Yes

Conditional Admission Available

No

Top Programs

English Language (ESL)

Setting

City

Accreditation and Certification

CEA, EnglishUSA Member, UCIEP Member

Type of Housing

Residence Hall, Apartment, Dormitory

Social Media
Highlights
Location
The Language and Culture Center is located on the campus of the University of Houston, five miles south of downtown Houston. The campus is 548 acres in size and includes parks, fountains, plazas, sculptures, and recreational fields in addition to modern classroom and laboratory facilities.
Degrees
The University of Houston serves over 39,800 students. It offers more than 305 undergraduate and graduate degrees in 13 colleges: Architecture; Business Administration; Education; Engineering; Honors; Hotel and Restaurant Management; Law; Natural Sciences and Mathematics; Optometry; Pharmacy; Liberal Arts and Social Sciences; Social Work; and Technology.
Cost of Tuition and Fees
Please view the Language and Culture Center web site for tuition and fees information.
Calendar
Please view the Language and Culture Center web site for calendar information.
Airport Pick-up
Airport pick-up is available at both Houston Hobby (HOU) and George Bush Intercontinental (IAH) airports.
Faculty Qualifications
All faculty have at least an M.A. degree in Teaching English as a Second Language or a related field.
Number of Students
The Language and Culture Center averages 400 international students per semester.
Host Families
The Language and Culture Center does not provide homestay. However, arrangements can be made through private companies in Houston.
Accreditation
The Language and Culture Center at the University of Houston is accredited by the Commission on English Language Program Accreditation for the period April 2010 through April 2020 and agrees to uphold the CEA Standards for English Language Programs and Institutions. CEA is recognized by the U.S. Secretary of Education as a nationally recognized accrediting agency for English language programs in the U.S. The Language and Culture Center is a member program of both UCIEP (a consortium of University and College intensive English programs) and EnglishUSA (The American Association of Intensive English Programs).
Class Size
Classes range in size from 12 to 16 students.
Dormitories and Off-Site Housing
Language and Culture Center students may live in university dormitories and purchase a variety of meal plans at university cafeterias. Students may also live in apartments off campus; a wide range is available.
Extra-Curricular Activities
The Language and Culture Center provides a variety of extra-curricular activities for students (field trips, sporting events, etc.)
Admission Requirements
at least 17 years of age
high school graduate
familiar with the English alphabet
TOEFL Waiver
Students who have successfully completed Level 6 (the most advanced level) in the Language and Culture Center are not required to present a TOEFL score when seeking undergraduate admission to the University of Houston.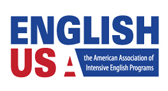 University of Houston - Language and Culture Center (LCC)
Language and Culture Center
Bachelor Degree
Arts and Design
Engineering
Executive and Professional
Technology/Computers
Summer
English Language (ESL)
Summer Intensive English
English Programs
English Language (ESL)
General English Programs
Intensive English as a Second Language
Summer Intensive English
TOEFL and University Preparation
Certificate/Short Term
Executive and Professional
Masters
Executive and Professional