Austin Peay State University

Fast Facts
School Size

Medium

Tuition

S20,000—$25,000 Year

Affiliation

Public

Type of School

University/Intensive English Program

Student Body Gender

Co-ed

Religious Affiliation

No Affiliation

Scholarships for International Students

Yes

Conditional Admission Available

Yes

Top Programs

Computer Science, Education, English Language (ESL)

Setting

City, Small/College town

Accreditation and Certification

SACSCOC

Type of Housing

Residence Hall, Apartment, Dormitory

Test Scores

TOEFL: 60+, IELTS: Band 5.5+

Social Media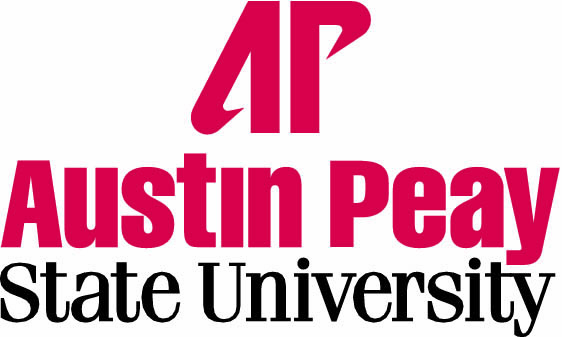 Austin Peay State University is located in the heart of historic downtown Clarksville, Tennessee, just 45 minutes northwest of Nashville. Clarksville, a city of more than 150,000 people, is surrounded by natural beauty, the amenities of city living and an array of opportunities for outdoor recreation. APSU is a four-year public, master's level university offering over 56 majors and 63+ concentrations. With over 10,000 students, Austin Peay continues to pride itself on promoting diversity, appreciation of all cultures and respect for all persons. The 172-acre main campus strikes a balance between lush green space and state-of-the-art facilities, including one of the state's premier science education complexes, a fitness center and village-style student apartments. 
Program Overview
Bachelor and Graduate degrees
Austin Peay offers more than 56 majors and 63 different concentrations to choose from in both the undergraduate and graduate levels. All programs are designed to promote critical thinking, communication skills, creativity , and leadership. With the average student to professor ratio of 19.1, students have the advantage of a small and more intimate classroom environment.
Semester intake dates include the Fall, Spring, and Summer semesters
Merit scholarships are available to all undergraduate and graduate students. For more information, please see here: http://www.apsu.edu/international/Scholarships.php
APSU offers over 130 student organziations
Division I athletic teams (Ohio Valley Conference)
ESL
The ESL Institute's non-credit intensive English language program was created in 1998 to ensure students are prepared for the rigors of a university classroom experience, such as strong writing skills and the comprehension of lectures and reading materials. These same skills are also essential for developing greater career opportunities in the professional world. 
Five 7-week terms each year, Fall 1 (August-October), Fall 2 (October –December), Spring 1 (January-March), Spring 2 (March-May) and Summer
Small classes, between 4-14 students, to provide students with more personalized attention and opportunities to improve their learning skills
Classes held Monday through Friday, with no classes on Friday afternoons, for a total of 20 hours of class each week.
Available computer lab with language learning software along with TOEFL and IETLS practice tests and study guides
Qualified instructors with extensive experience in teaching English to non-English speakers both in the U.S. and abroad
A basic knowledge of English is desirable in order to benefit from the intensive level of study in the program. 
Opportunities for Students
Full-time students may apply to live in campus residence halls and fully participate in campus life and activities, including access to the library, fitness and recreation center, athletic events, student organizations and more.
The Office of International Student Services and the English as a Second Language Insitute organizes various events and activities on and off campus in Clarksville, nearby Nashville and surround area each term for all international and English language students.
Conversation partners are fluent English-speaking APSU students, faculty and staff who volunteer to partner with students, promoting practice of the English language in natural conversation and participation in various campus activities and events.
Customized Short-Term Programs 
The ESL Institute also develops customized programs for groups, companies, institutions and other individuals. These programs are very flexible in length and content. Contact the Institute for more information on customized short-term programs. 
Austin Peay State University does not discriminate on the basis of race, color, national origin, sex, disability, or age in its programs and activities. The Director of Affirmative Action has been designated to handle inquiries regarding the non-discrimination policies and can be reached at 601 College Street, Browning Bldg. Room 7A, Clarksville, TN 37044, 931-221-7178, nondiscrimination@apsu.edu.
For more information:
Austin Peay State University

Bachelor Degree
Accounting
Agriculture and Natural Resources
Applied Engineering Sciences
Applied Mathematics
Art History
Arts and Design
Arts and Humanities
Biochemistry and Molecular Biology
Biology
Business
Cell and Molecular Biology
Chemical Engineering
Chemistry
Child Development
Clinical Laboratory Sciences
Communication
Computer Science
Criminal Justice
Cyber Security
Economics
Education
Engineering Mechanics
English Literature
Environmental Biology/Microbiology
Environmental Studies and Sustainability
Finance
Food Industry Management
Foreign Language Teaching
General Management
Geographic Information Science
Geological Sciences
Health and Wellness
History
Human Biology
Journalism
Liberal Arts
Literature in English
Marketing
Marketing and Communications
Mathematics
Media and Information Studies
Music
Nursing
Philosophy
Physics
Plant Biology
Political Science
Premedical
Prenursing
Psychology
Public Health
Public Relations
Science
Social Work
Sociology
Special Education
Sports
STEM
Studio Art
Telecommunication and Media
Theatre
Women's and Gender Studies
2yr/Community College
Applied Engineering Sciences
Chemical Engineering
Food Industry Management
Liberal Arts
Masters
Applied Engineering Sciences
Applied Mathematics
Biology
Cell and Molecular Biology
Computer Science
Cyber Security
Education
Engineering Mechanics
English Literature
Environmental Biology/Microbiology
Finance
General Management
Health and Wellness
History
Human Biology
Information Technology
Mathematics
Music
Psychology
Public Health
Science
Social Work
STEM
Technology/Computers
English Programs
English for Academic Purposes
English Language (ESL)
General English Programs
Intensive English
Summer Intensive English
Certificate/Short Term
English Language (ESL)
General English Programs
TESOL and Teacher Training