University of Tennessee - Knoxville English Language Institute (ELI)
English Language Institute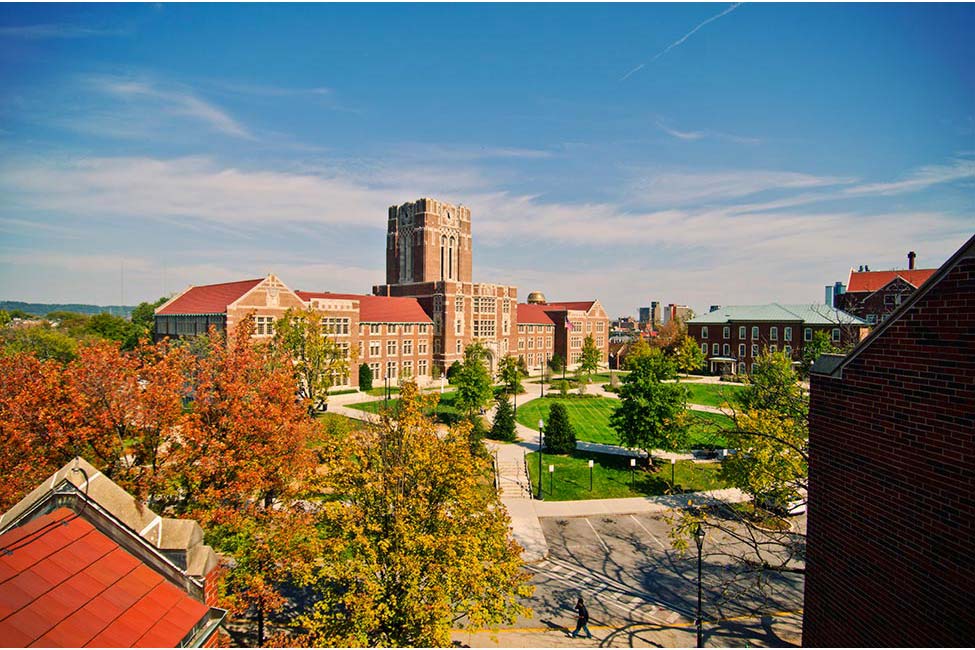 Fast Facts
School Size

Large

Tuition

$5,000—$10,000 Session

Affiliation

Public

Type of School

University/Intensive English Program

Student Body Gender

Co-ed

Religious Affiliation

No Affiliation

Scholarships for International Students

No

Conditional Admission Available

Yes

Top Programs

English Language (ESL), TOEFL and Test Preparation, English for Academic Purposes

Setting

City

Accreditation and Certification

EnglishUSA Member, UCIEP Member, SACS

Type of Housing

Residence Hall, Apartment

Social Media
For more than 30 years, Knoxville, Tennessee's English Language Institute (ELI) has helped students and professionals improve their English language skills.
ELI is a department of the University of Tennessee, Knoxville, which was founded in 1794. The university has 27,000 students who come from every state in the U.S. and more than 90 foreign countries. The University provides an International House as a campus meeting place for international and American students. Knoxville is a comfortable city with a metropolitan population of 687,000. Knoxville is a safe and friendly city, with a pleasant climate. Knoxville has been ranked as a "best place to live in the U.S. and Canada" with a population of fewer than 1 million. Knoxville is near the Great Smoky Mountains National Park, the most visited National Park in the United States.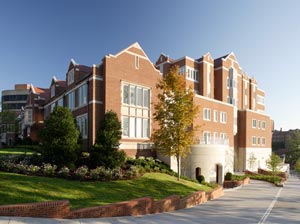 Student and Campus Life
ELI students have access to all facilities on the University of Tennessee campus. Most students choose to live alongside American students in University dormitories or apartments. In addition, students can use ELI's state-of-the-art computer lab, which includes full internet access and language learning software. All students can use the campus's wireless system.
ELI students come from all over the world-Asia, Europe, Africa, and the Americas. ELI students enjoy the relaxed university campus and friendly interaction with faculty and fellow students. Many ELI students are matched with a local student as a part of ELI"s conversation partner program; partners meet one hour per week to practice conversation. Students also participate in special activities each term, such as visits to the Smoky Mountain National Park, picnics, visits to amusement parks, outlet shopping malls, and campus sports events.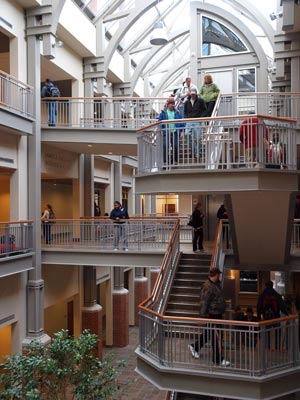 ELI Classes
Classes begin in January, March, June, July, August, and October. The ELI curriculum has 7 proficiency levels with specific courses in Grammar, Reading, Writing and Listening/Speaking. Students are in class 21 hours per week. The average class size is 12 students.
ELI students take elective classes that are offered in a variety of subjects: U.S. Culture, American Films, American Idioms, Driver's License Preparation, American cooking, etc. At the end of each term, ELI students can take the Institutional TOEFL exam at no cost. New ELI students participate in a two-day orientation. ELI also organizes parties, picnics, and trips to local cultural and recreational attractions.
At the end of each term, students are awarded a certificate indicating their grades in the courses completed.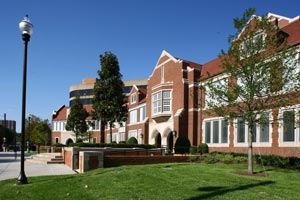 ELI Faculty
ELI faculty are trained professionals who hold Master's degrees in TESOL or language teaching. On average, faculty have 12 years of experience. ELI faculty enjoy working with people from different countries and abilities.
Please request a brochure and application by letter, telephone, fax, or e-mail. The faculty of the English Language Institute looks forward to meeting you and helping you improve your English.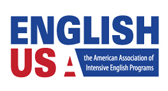 University of Tennessee - Knoxville English Language Institute (ELI)
English Language Institute
Bachelor Degree
Accounting
Advertising
Aeronautical Engineering
Agriculture and Natural Resources
Animal Science
Anthropology
Architecture
Art History
Engineering
English Literature
Entomology
Environmental Biology/Microbiology
Film Studies
Finance
Food Industry Management
Food Science
Foreign Language Teaching
Forensic Science
Forestry
General Management
Geographic Information Science
Geography
Geological Sciences
Global & Area Studies
Graphics/Multimedia & Web Design
History
Horticulture
Hospitality and Tourism
Hospitality Business Management
Human Biology
Human Development and Family Studies
Human Nutrition
Human Resource Management
Humanities-Prelaw
Interior Design
International Relations
Journalism
Kinesiology
Landscape Architecture
Law
Linguistics
Literature in English
Logistics
Marketing
Marketing and Communications
Mathematics
Mechanical Engineering
Media and Information Studies
Microbiology
Microbiology & Molecular Genetics
Music
Nursing
Nutritional Sciences
Philosophy
Physics
Plant Biology
Political Science
Predental
Premedical
Psychology
Public Health
Public Policy
Public Relations
Small Animal Clinical Sciences
Social Work
Sociology
Special Education
Statistics
Studio Art
Supply Chain Management
Teaching English Language
Theatre
Masters
Accounting
Advertising
Aeronautical Engineering
Agriculture and Natural Resources
Animal Science
Anthropology
Architecture
Arts and Design
Biochemistry and Molecular Biology
Biosystems Engineering
Business
Business Analytics
Cell and Molecular Biology
Chemical Engineering
Chemistry
Civil Engineering
Communication
Computer Engineering
Computer Science
Construction Management
Crop and Soil Sciences
Earth Science
Economics
Education
Electrical Engineering
Engineering
English Literature
Entomology
Environmental Biology/Microbiology
Environmental Studies and Sustainability
Finance
Food Industry Management
Food Science
Foreign Language Teaching
Forensic Science
Forestry
Geographic Information Science
Geography
Geological Sciences
History
Horticulture
Hospitality and Tourism
Human Biology
Human Development and Family Studies
Human Nutrition
Human Resource Management
Journalism
Kinesiology
Landscape Architecture
Law
Literature in English
Logistics
Marketing
Marketing and Communications
Marketing Research
Mathematics
MBA
Mechanical Engineering
Media and Information Studies
Microbiology
Microbiology & Molecular Genetics
Music
Nursing
Nutritional Sciences
Philosophy
Physics
Plant Biology
Political Science
Psychology
Public Policy
Public Relations
Small Animal Clinical Sciences
Social Work
Sociology
Special Education
Statistics
Supply Chain Management
Summer
Business English
English for Specific Purposes Programs
English Language (ESL)
General English Programs
Summer Intensive English
TOEFL and Test Preparation
Certificate/Short Term
Business English
English for Specific Purposes Programs
English Language (ESL)
General English Programs
Summer Intensive English
TOEFL and Test Preparation
English Programs
English for Academic Purposes
English for Professionals
English for Specific Purposes Programs
English Language (ESL)
General English Programs
Intensive English
Summer Intensive English
TOEFL and Test Preparation