St. John's University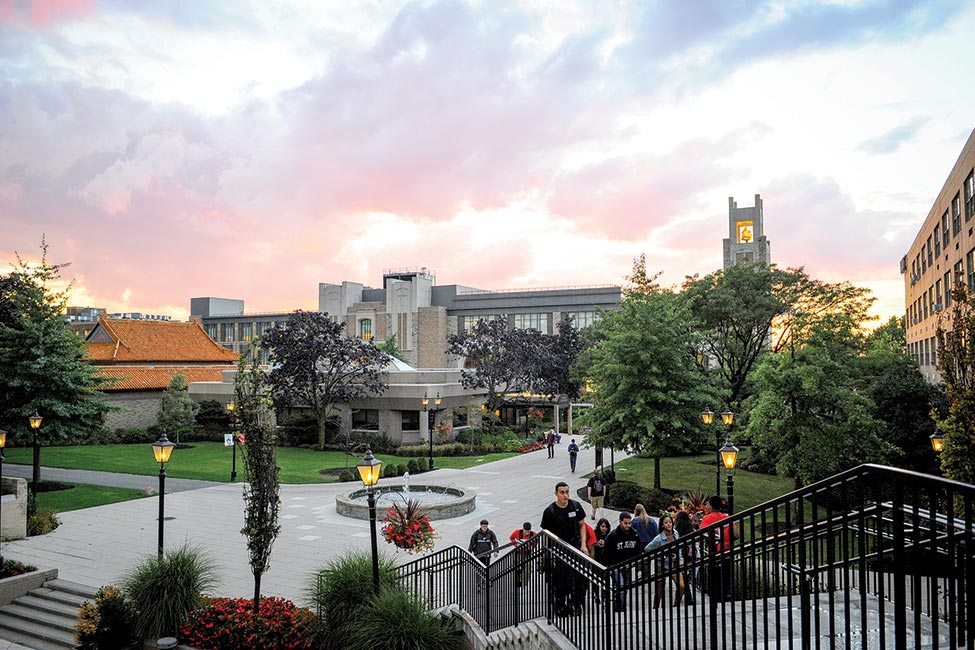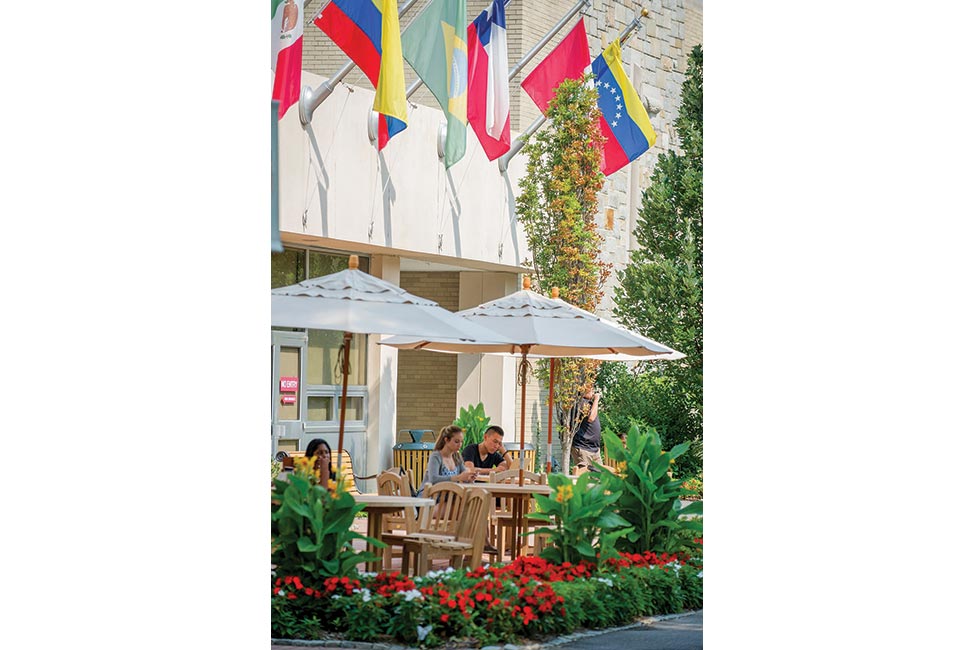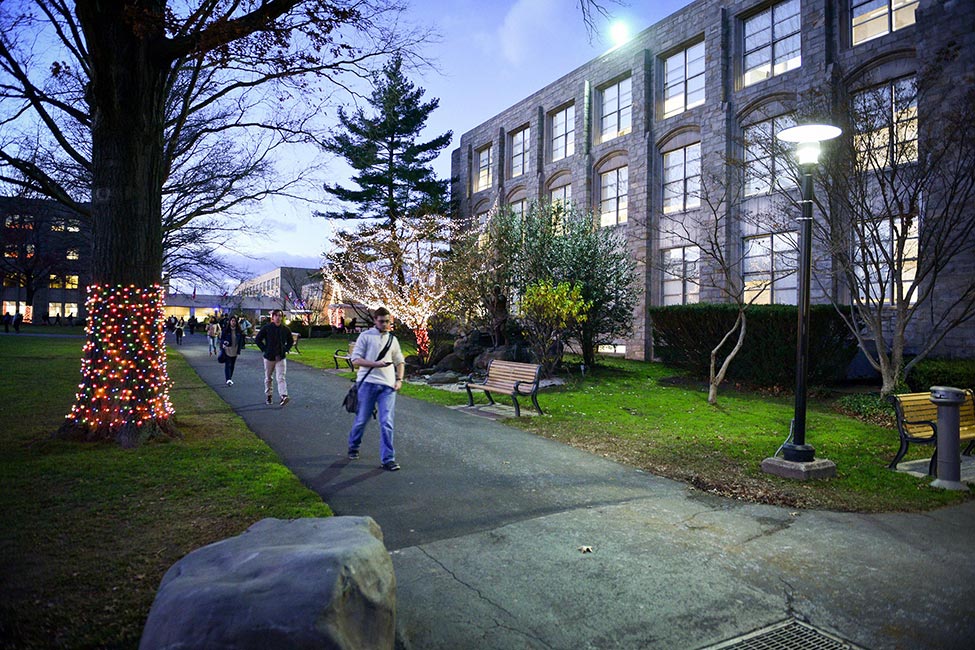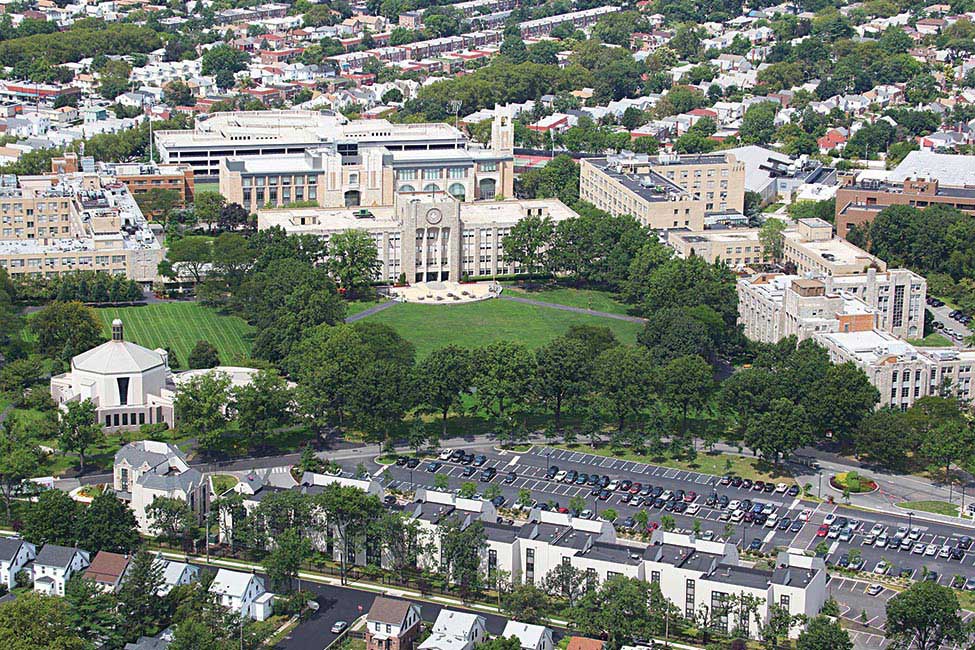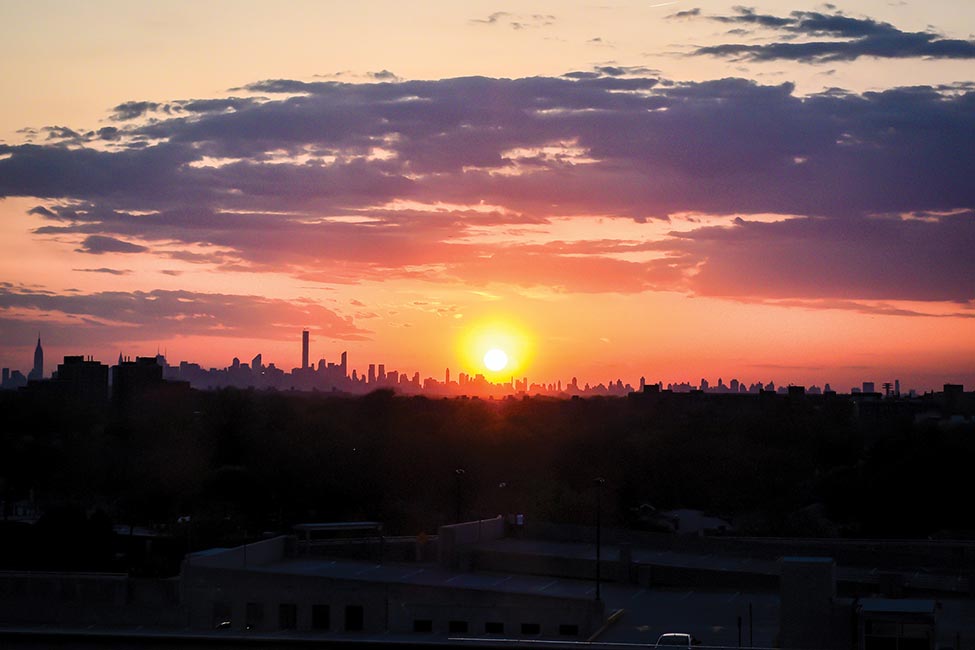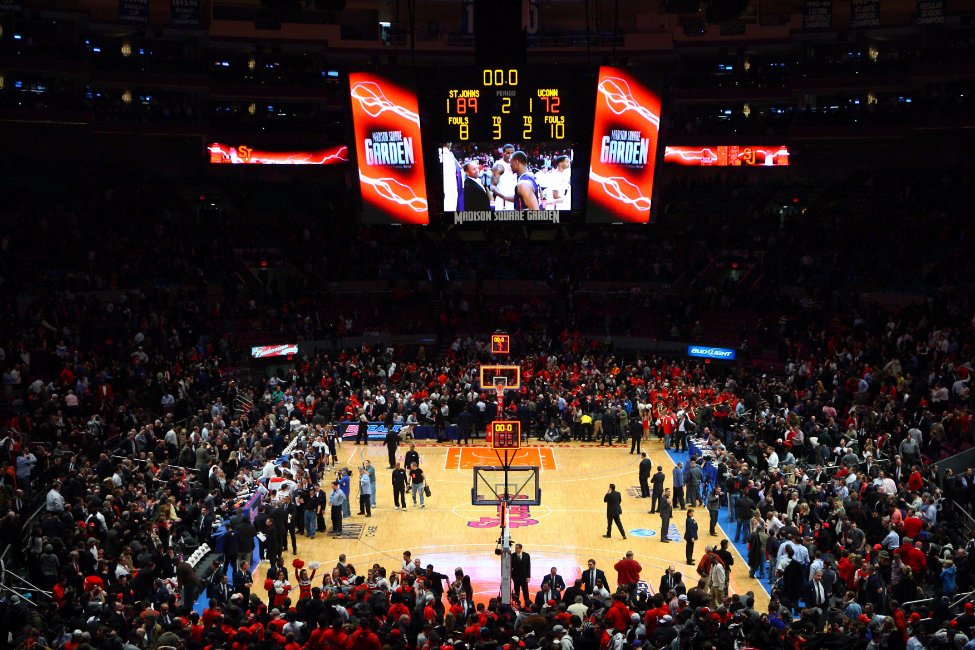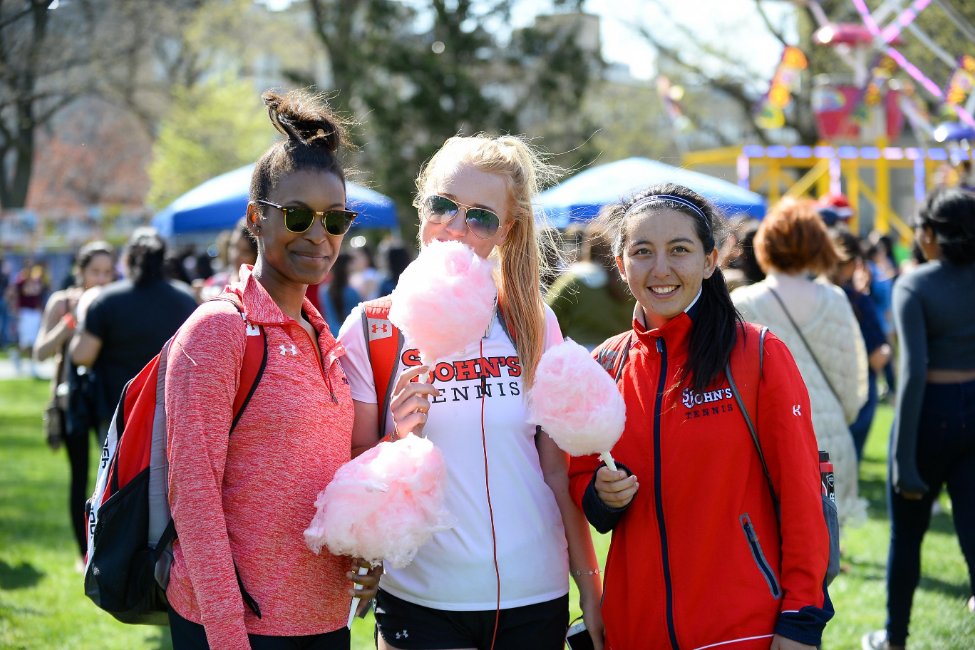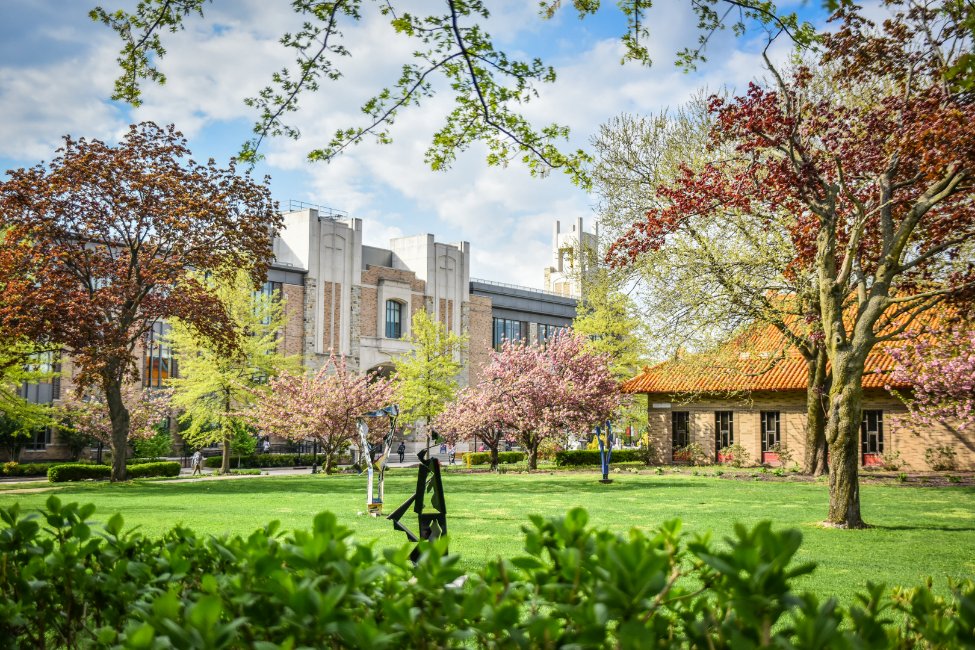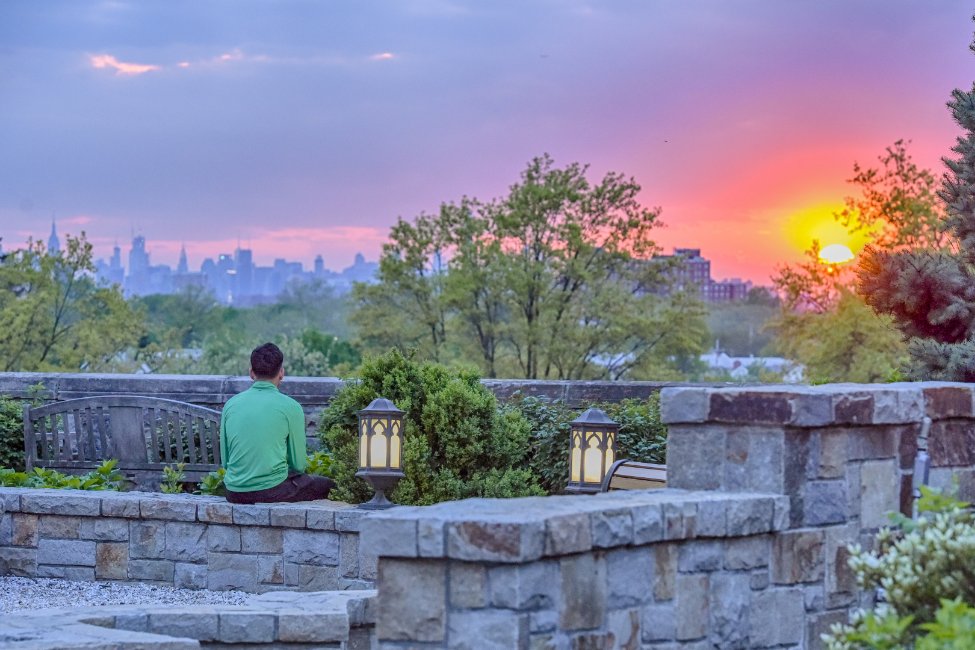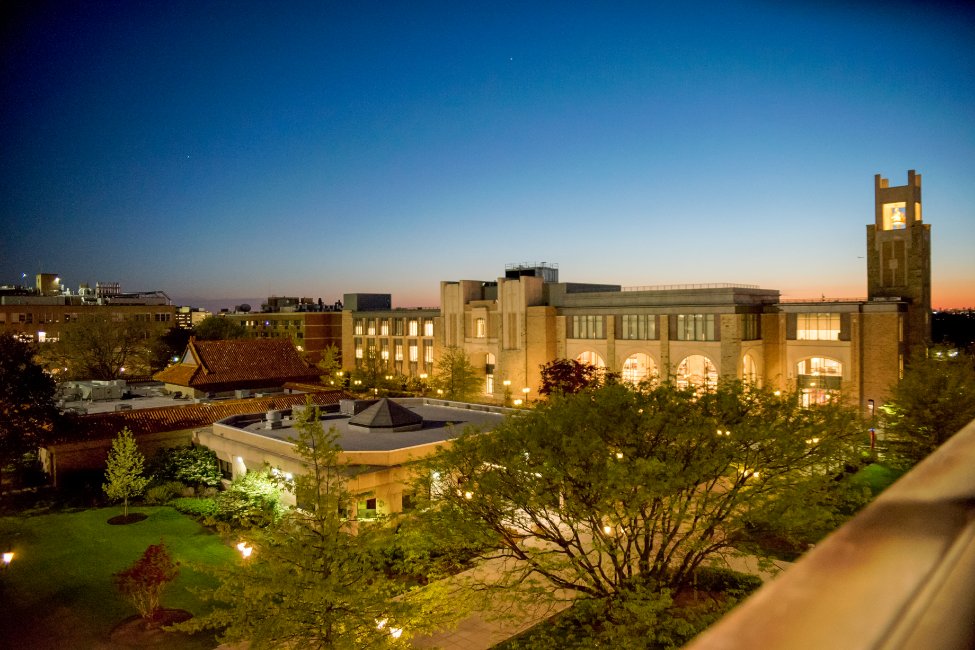 Fast Facts
School Size

Medium

Tuition

$45,000—$50,000 Year

Affiliation

Private

Type of School

University/Intensive English Program

Student Body Gender

Co-ed

Religious Affiliation

Catholic

Scholarships for International Students

Yes

Conditional Admission Available

Yes

Top Programs

Business, Criminal Justice, Science

Setting

City

Accreditation and Certification

AACSB

Type of Housing

Residence Hall, Apartment

Social Media
Welcome to St. John's University in New York City
St. John's University is a private, Catholic university in New York City that celebrates diversity in all its forms. St. John's is home to more than 1,200 international students and students come from 123 countries worldwide. Its three metropolitan locations offer accessibility to Manhattan, a cultural, business, and economic hub. Students can choose from more than 100 bachelor's, master's, and doctoral degrees in seven distinguished divisions.
The Queens and Staten Island campuses are residential campuses located in gated, suburban communities. Public Safety is on campus and available 24 hours a day, seven days a week, and both campuses offer health and wellness programs to help students from all over the world acclimate to college life in the United States. St. John's offers free shuttle bus service between the Queens and Staten Island campuses, and both campuses are located near public transportation for easy commuting to Manhattan. The University Concierge offers discounted tickets to Broadway shows and other exciting events.
In addition to the New York City campuses, St. John's also has locations in Rome, Italy; Paris, France; and Limerick, Ireland.
International Undergraduate Scholarship Opportunities
St. John's University has been ranked #1 among U.S. Catholic universities for financial generosity to international students by College Board's Big Future site. The University offers merit scholarships that require no additional application. Awards range from $5,000 per year to full tuition for four years of full-time undergraduate study. Opportunities include the Presidential Scholarship, Provost Scholarship, Scholastic Excellence Scholarship, St. Vincent de Paul Scholarship, Student Success Award, University Promise Award, and Academic Achievement Award.
Additional application scholarships for international students range from $2,500-$10,000 per year for four years of continuous, full-time undergraduate study and include Catholic Scholars Program, Ozanam Scholars Program, and Catholic School Scholarship. Online application required. Deadline to apply is January 15, 2020. Learn more at stjohns.edu/Scholarships
Career Outcomes
Career services are central to a St. John's education and our vast alumni network offers extensive internship and job opportunities at leading companies around the world. Our students graduate with the knowledge, preparation, and experience to succeed in their chosen fields. 94.3% of 2018 graduates were employed or enrolled in an advanced degree program within six months of graduation. Of these graduates, 76% were employed in their desired field.
Your Transition to the United States
The University Freshman Center was created to fulfill the commitment made by St. John's University to mentor and guide first-year students from all over the globe with their transition from high school to college. Our mission is to welcome each and every student into the St. John's community and support their overall transition, acclimation, and integration into the University setting in New York City.
In addition, St. John's offers more than 180 student organizations that celebrate the educational and cultural richness of the University. Students are encouraged to get involved and develop socially alongside students who share common interests. Furthermore, the neighborhoods immediately surrounding our metropolitan campuses offer tastes of home for students from all over the globe.
Admission
A completed freshman application should have official high school results (in original language and in official English translation), country exams (if taken, include CXC/CSEC, WAEC, O-Levels, IGCSE), TOEFL/IELTS (required if the student is from a non-English country and/or has not/will not be submitting SAT/ACT), and SAT/ACT (not required unless the student is from a English speaking country and/or is applying for Pharmacy, Actuarial Science, Risk Management, Speech Language Pathology; also required to qualify for academic scholarships). Students who do not submit SAT, ACT, TOEFL, or IELTS results will automatically be considered for our Intensive English Program (IEP).
We strongly recommend an essay and counselor recommendation. Our application is online and free, and we also accept the Common Application. We accept applications beginning in August. We do not have quotas for any school or country. Math, Science, and Business majors must have at least 530 on the Math section of the SAT and strong math grades in high school.
SAT/TOEFL CODE: 2799
ACT CODE: 2888
Improve Your English With The Language Connection (TLC)
We're committed to our students' success, so we offer an extensive support system, which includes The Language Connection (TLC). TLC offers English as a Second Language courses, ranging from beginner's to university preparatory level. For more information, email esl@stjohns.edu or visit stjohns.edu/TLC
Tips
Apply Early. Even though we offer rolling admission, some programs close and we have limited Presidential Scholarships. Send transcripts and test scores directly to an international counselor AFTER applying online.
Upload your transcripts and test scores directly through your Student Portal once you've successfully submitted your application to St. John's University.
For more information:
St. John's University

St. John's University

St. John's University - Queens Campus
8000 Utopia Parkway
Queens NY 11439
P: +1-718-990-2000
St. John's University - Staten Island Campus
300 Howard Avenue
Staten Island NY 10301
P: +1-718-990-2000
Masters
Accounting
Applied Mathematics
Business Analytics
Chemistry
Criminal Justice
Fashion
Finance
History
MBA
Public Health
Sociology
Sports
Teaching English Language
TESOL and Teacher Training
Bachelor Degree
Accounting
Advertising
Anthropology
Biology
Biomedical Laboratory Science
Business
Business Analytics
Chemistry
Clinical Laboratory Sciences
Communication
Computer Science
Criminal Justice
Cyber Security
Economics
English
English Literature
Environmental Studies and Sustainability
Fashion
Film Studies
Finance
General Management
Graphics/Multimedia & Web Design
History
Hospitality and Tourism
Information Technology
Journalism
Liberal Arts
Marketing
Mathematics
Pharmacology and Toxicology
Philosophy
Physics
Political Science
Psychology
Public Policy
Public Relations
Radiologic Sciences
Religion
Science
Sociology
Special Education
Sports Management
STEM
Technology/Computers
English Programs
Bridge Programs
English Language (ESL)
Intensive English as a Second Language
Summer Intensive English
TESOL and Teacher Training
2yr/Community College
Business Administration
Computer Science
Criminal Justice
Cyber Security
Information Technology
Liberal Arts
Telecommunication and Media
Certificate/Short Term
TESOL and Teacher Training