College of Staten Island of the City University of New York

Fast Facts
School Size

Medium

Tuition

$5,000—$10,000 Semester

Affiliation

Public

Type of School

College

Student Body Gender

Co-ed

Religious Affiliation

No Affiliation

Scholarships for International Students

Yes

Conditional Admission Available

Yes

Top Programs

Business, Computer Science, Engineering

Setting

City

Accreditation and Certification

EnglishUSA Member, MSCHE

Type of Housing

Residence Hall, Homestay, Apartment

Test Scores

IELTS: Band 5+, TOEFL: 45+

Social Media
A World of Opportunities Awaits You at the College of Staten Island of the City University of New York
Imagine receiving a world-class education in the world's most exciting city while experiencing the comforts of a serene, beautiful campus. College of Staten Island (CSI) offers an unusual opportunity: to experience life in New York City while studying on a large and beautiful 204-acre campus, with state-of-the-art classrooms, laboratories, a library, superb galleries, theaters, and sports facilities.
Brand New Student Housing
The Dolphin Cove, our on-campus housing opened in Fall 2013. Great amenities, such as a state-of-the-art fitness center, computer center, study lounges, café and social lounge, and much more are available.
Great Variety of Programs
The College of Staten Island is a senior college of The City University of New York (CUNY) offering Doctoral programs, Advanced Certificate programs, and Master's programs, as well as Bachelor's and Associate's degrees. The College is accredited by the Middle States Commission on Higher Education. In addition, individual professional programs are accredited by their national associations. Computer Science, for example, is accredited by the Computing Accreditation Commission of ABET, Engineering Science by the Engineering Accreditation Commission of ABET, and Nursing by the Accrediting Commission for Education of Nurses (ACEN). CSI has an exceptionally well qualified faculty, committed to both research and teaching: they create and transmit knowledge and gladly mentor students majoring in their disciplines.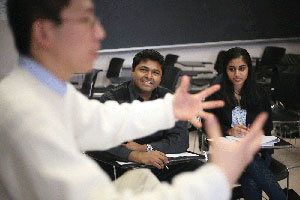 Scholarships
The scholarship program at the College of Staten Island recognizes academic excellence and college or community service. In addition to scholarships offered directly by the College, the CSI Foundation, and departments and associations of the College, memorial scholarships have been endowed through the generosity of many individuals and organizations who value higher education.
Services for International Students
CSI combines the best features of the U.S. system with special support and personal attention for international students from the day they inquire about admission until the day they graduate, diploma in hand. The Center for Global Engagement provides services for students and scholars from around the world. In addition to processing all required immigration documentation, the Center provides extensive orientation, ongoing advisement and assistance. It also oversees student activities and organizes a variety of on-campus programs throughout the year.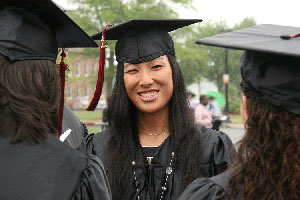 Study English in New York
The English Language Institute located on our College campus, offers intensive English and cultural orientation programs to international students, visitors, professionals, and local community members. The program features include:
18 hours of instruction in the fall and spring sessions and 22 hours per week in the shorter summer session programs
TOEFL preparation and specialized workshops
Highly qualified instructors, small classes and personal attention
Housing assistance
Introduction to U.S. life, field trips to New York City cultural institutions and events
The English Language Institute also offers Special Programs: These are 4-6 week programs that are available year-round on special request for groups of 10 or more students. Our most popular is the American Language and Culture Program, which introduces students to English Language through American culture, society, government, and higher education to enhance English Language skills. Also offered are: English for Academic Success and English for Professional Purposes. All Special Programs offer optional community service engagements and optional excursions to Boston, Massachusetts and Washington, D.C.
Academically qualified students who begin their study at the English Language Institute may be admitted to the College of Staten Island when they complete their study of English by achieving the appropriate level of competence on TOEFL (Test of English as a Foreign Language). The English Language Institute is a member of the American Association of Intensive English Programs (AAIEP).
How to Apply?
Admission to our various undergraduate programs and levels is based upon the academic background of the applicant at the secondary level and post-secondary level (if applicable). In addition, all undergraduate applicants from non-English speaking countries must satisfy the English proficiency requirement by submitting TOEFL score of minimum 45 on Internet-based exam or minimum Academic IELTS overall score of 5.0.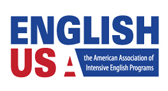 College of Staten Island of the City University of New York

Masters
Accounting
Biology
Business
Computer Science
Education
Electrical Engineering
English Literature
Environmental Studies and Sustainability
Film Studies
General Management
History
Liberal Arts
Neuroscience
Nursing
Social Work
Special Education
TESOL and Teacher Training
Bachelor Degree
Accounting
Anthropology
Art
Biochemistry and Molecular Biology
Biology
Business
Chemistry
Clinical Laboratory Sciences
Communication
Computer Engineering
Computer Science
Earth Science
Economics
Education
Electrical Engineering
Engineering
English Literature
Environmental Studies and Sustainability
Film Studies
Finance
Foreign Language Teaching
General Management
Geography
History
International Relations
Journalism
Liberal Arts
Marketing
Mathematics
Mechanical Engineering
Media and Information Studies
Music
Nursing
Philosophy
Physics
Political Science
Premedical
Psychology
Science
Social Work
Sociology
Studio Art
Theatre
Women's and Gender Studies
2yr/Community College - 2+2 Programs
Business
Engineering
Liberal Arts
Nursing
Technology/Computers
Certificate/Short Term
Business Analytics
Education
History
Nursing
TESOL and Teacher Training
Summer
Business English
English for Specific Purposes Programs
English Language (ESL)
General English Programs
Summer Intensive English
English Programs
English for Academic Purposes
English for Specific Purposes Programs
English Language (ESL)
General English Programs
Intensive English as a Second Language
Summer Intensive English
TOEFL and University Preparation