ELS Youth & Young Adult Programs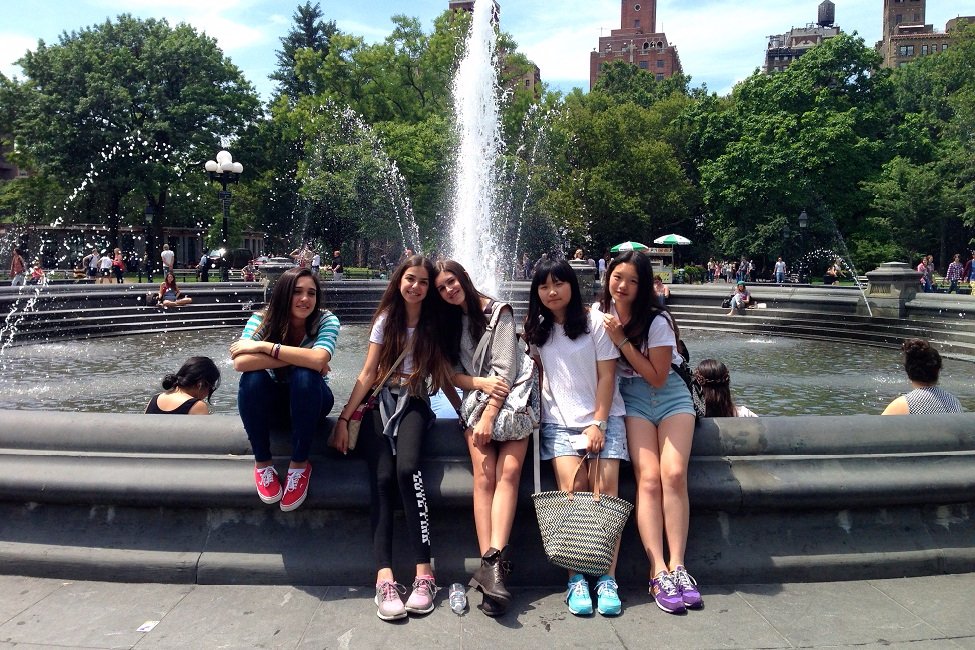 Fast Facts
School Size

Large

Tuition

$1,000—$5,000 Session

Affiliation

Private

Type of School

Intensive English Program

Student Body Gender

Co-ed

Religious Affiliation

No Affiliation

Scholarships for International Students

No

Conditional Admission Available

No

Top Programs

Homestay Programs, Summer Camps/Programs, University Prep

Setting

City, Small/College town, Suburban

Accreditation and Certification

EnglishUSA Member

Type of Housing

Residence Hall, Homestay, Dormitory

Social Media
Spend your summer or winter vacation learning English, and much more.
Make friends and enjoy the USA!
ELS Language Centers is the largest and one of the most respected leaders in US English language learning. In the summer, ELS offers a wide range of short-term study and recreational options for students ages 10-16. Learn from the experts, and live on a university campus. Or in the winter, students spend three weeks with an American family during vacation studies.
Summer Youth Camps
Experience an only one of its kind learning experience in small classes (15 students maximum). Youth Camp courses call attention to conversational skills. Participants will learn to speak English, hear and understand spoken English and engage in conversational activities. Advanced level students have the option to attend will also attend a daily TOEFL®/SAT elective. Students live in dormitories, eat in campus cafeteria, enjoy supervised activities such as arts and crafts, organized sports and attend various full-day excursions.
Fun & Sun Camp (St. Petersburg, Florida, on the campus of Eckerd College)
Activities may include a beach trip, shopping, pool party, movie night, tournaments, a talent show and more...
Supervised full-day excursions to nearby amusement parks and attractions, such as Disney's Magic Kingdom, Universal Studios and/or Busch Gardens.
Malibu Youth Camp
This three-week recreational program for teens is held on the campus of Pepperdine University in Malibu, California. It combines general English practice with fun-filled activities such as organized sports, visits to local attractions and shopping. Included are weekly social events with American children. The students live on campus in modern, dedicated ELS Residence halls, with spectacular views of the Pacific.
Activities may include a beach trip, shopping, Los Angeles city tour, movie night, bowling, and more...
Supervised full-day trips may include Disneyland, Magic Mountain and Universal Studios theme parks
University Preparation Programs
Lawrenceville, New Jersey at The Lawrenceville School
Malibu, California at Pepperdine University*
Our University Preparation Program is offered in two locations – one in scenic Malibu, California on the prestigious campus of Pepperdine University, and the other in Lawrenceville, New Jersey, on the campus of the esteemed Lawrenceville School just outside of Princeton. These programs are designed for students ages 14 to 17 who want to improve their English language skills and get an introduction to the U.S. University system in a camp-style program.
* This program, while located at Pepperdine University, is not affiliated, sponsored or endorsed by Pepperdine University.
January Youth Homestay Program (St. Petersburg, Florida, with classes on the campus of Eckerd College)
The St. Petersburg Youth Homestay is held in January on the campus of Eckerd College in St. Petersburg, Florida. This three-week program features a homestay with an American family, combined with 16 English lessons per week, supervised fun activities and visits to local American schools.
Welcome reception, picnic and farewell parties with families. Sundays are spent with the host family.
Activities may include choice of arts and crafts, and organized sports such as soccer, baseball, volleyball and basketball
Supervised full-day excursions (one day per week)
Nike Sports Camps
ELS Youth Camps and Nike Sport Camps offer the best of two instructional worlds: first-class English education and unsurpassed sports training. An ELS Youth Camp program attended prior to Nike Sport Camp helps students feel comfortable participating in the active use of English. Together, the combined programs help students develop socially and communicate more effectively with children from other countries both on and off the playing field.
ELS Youth Camp Programs offered for students prior to attending the Nike Sport Camp include:
Malibu Youth Camp: Two- or three-week programs followed by Nike Tennis, Soccer or Basketball Camp
University Preparation Camp at The Lawrenceville School: Two- or three-week programs followed by choice of Nike Tennis Camp or Nike Golf Camp
Nike Pro-Sports Basketball and ELS Language Camp at Caldwell College: Two to four week program with morning basketball training and evening basketball games
ELS Nike Sports Camp at the San Domenico School:
Two 2-week back-to-back sessions of ELS English instruction combined with the choice of Nike Tennis, Basketball, Soccer or a Multi-Sport option
While attending programs, all students receive full ELS program features and benefits.
Visit ELS.edu/EnglishPrograms/NikeCamp
Summer in New York City Program – for young adults ages 16+
A program for young, independent learners ages 16+ who want to experience New York City's limitless offerings – all while improving their English skills.
About the Program
This all-inclusive program includes:
Housing in the dormitories at the famed Juilliard School at The Lincoln Center for the Performing Arts
Full meal plan (19 meals per week)
Excursions, such as the Museum of Modern Art, Greenwich Village, the United Nations and the Smithsonian Museum of the American Indian
Round-trip airport transportation (from JFK)
ELS Medical Insurance
Visit ELS Language Centers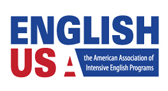 ELS Youth & Young Adult Programs 

Secondary/Boarding
English Language (ESL)
Study and Travel
Summer Camps/Programs
Summer Pre-University
Summer
English Language (ESL)
Summer Camps/Programs
Summer Intensive English
Summer Pre-University