Hollywood College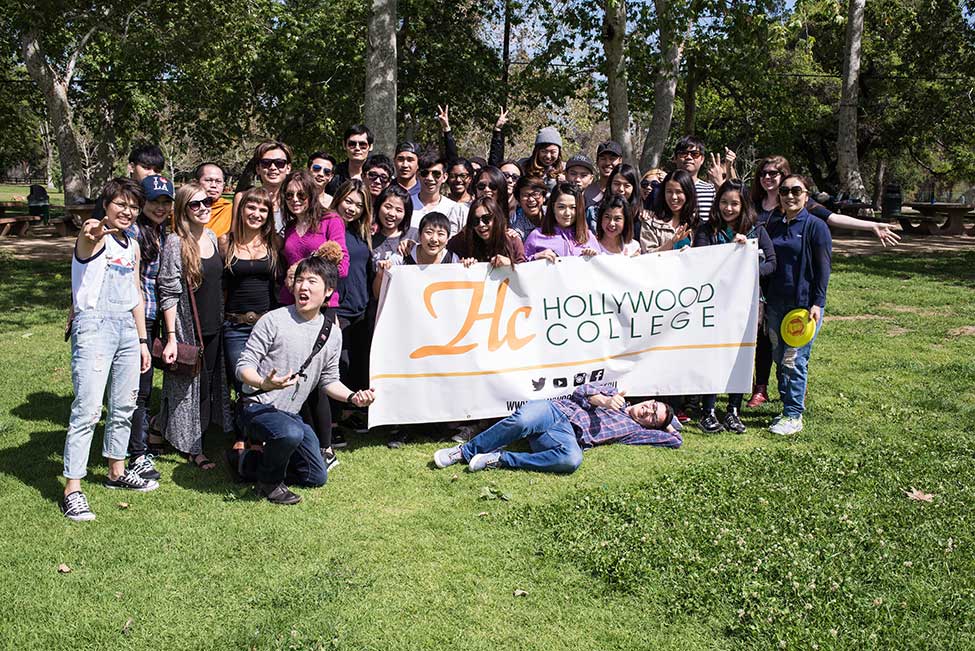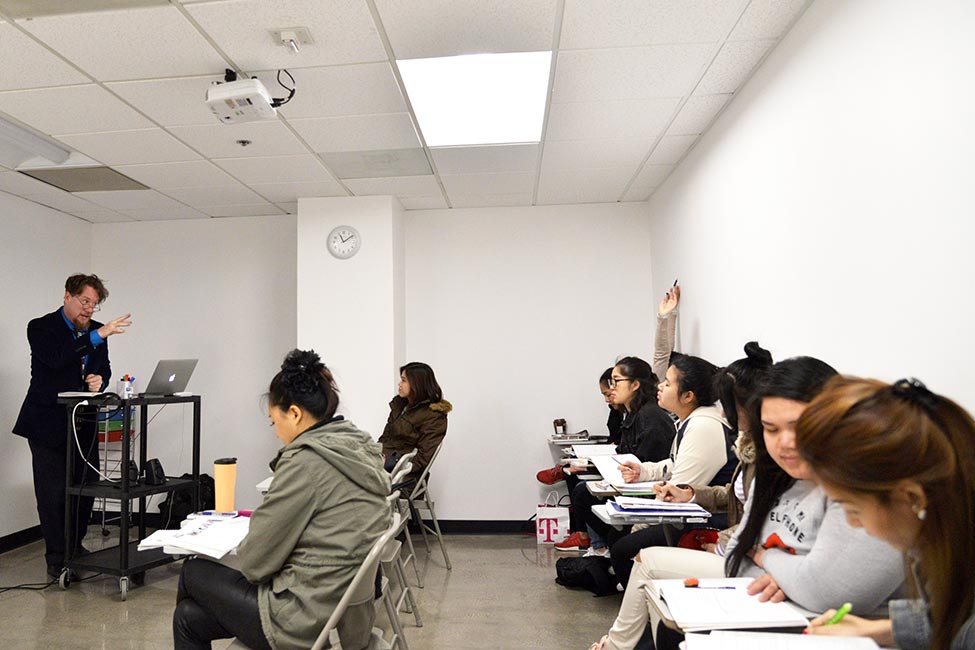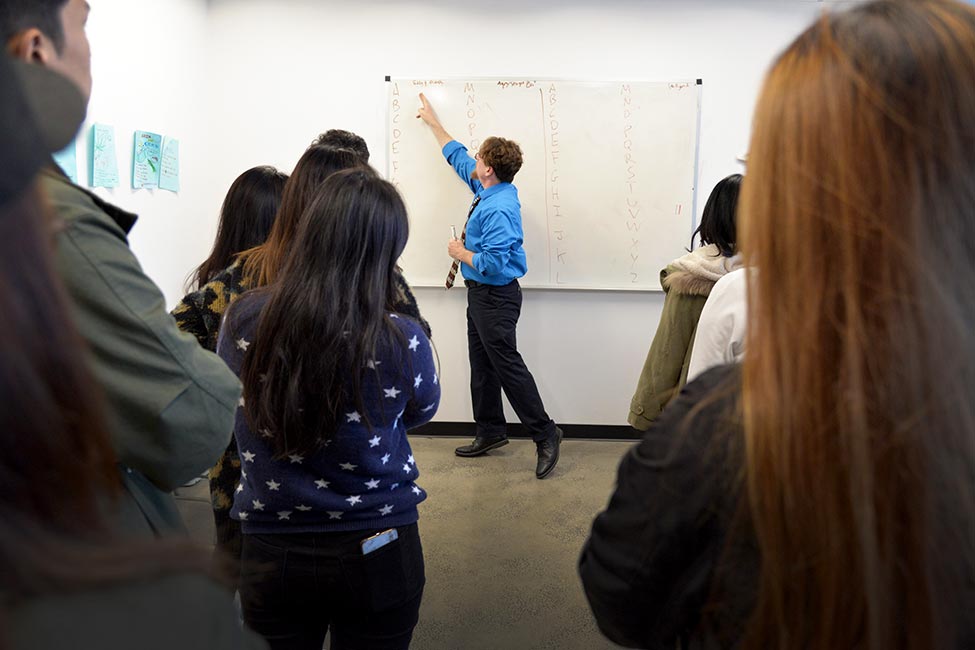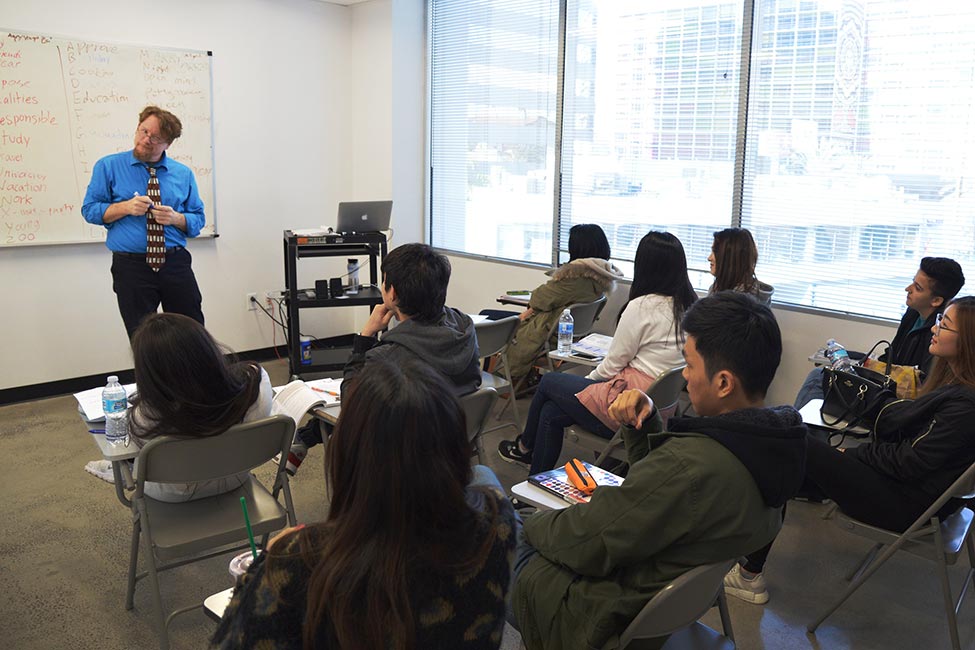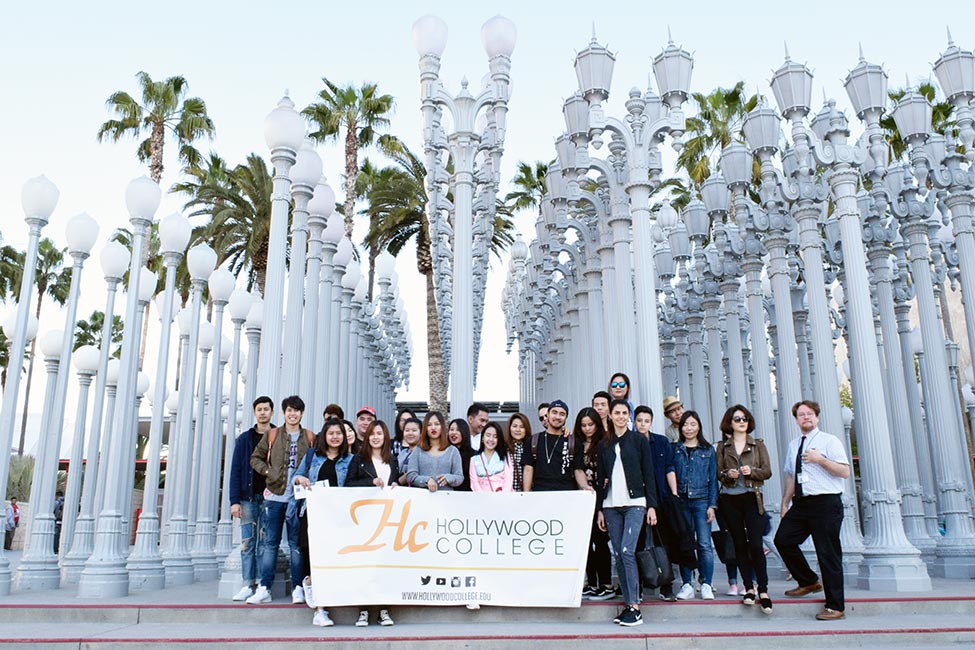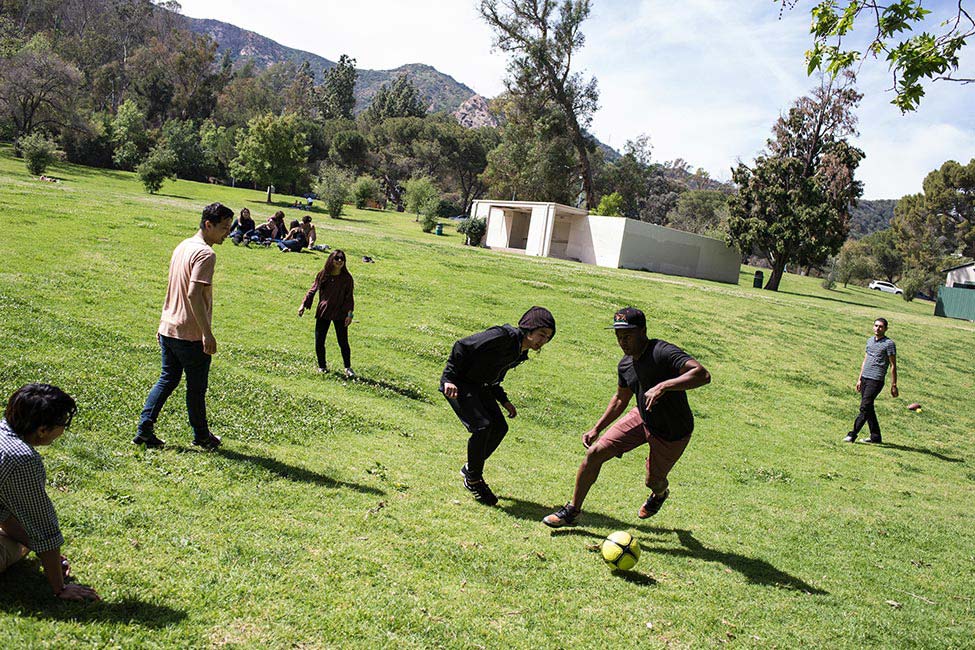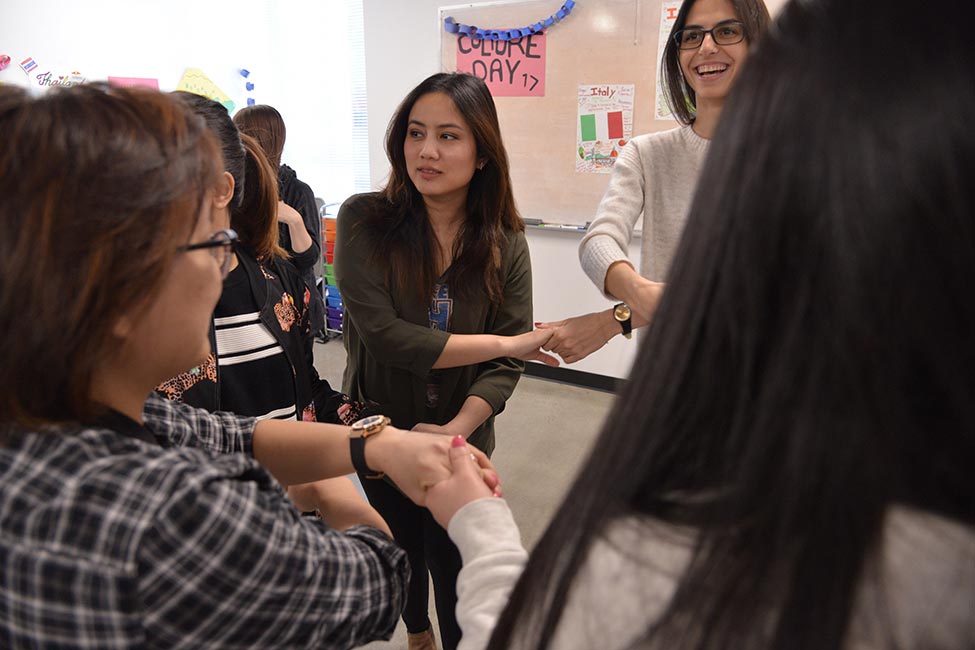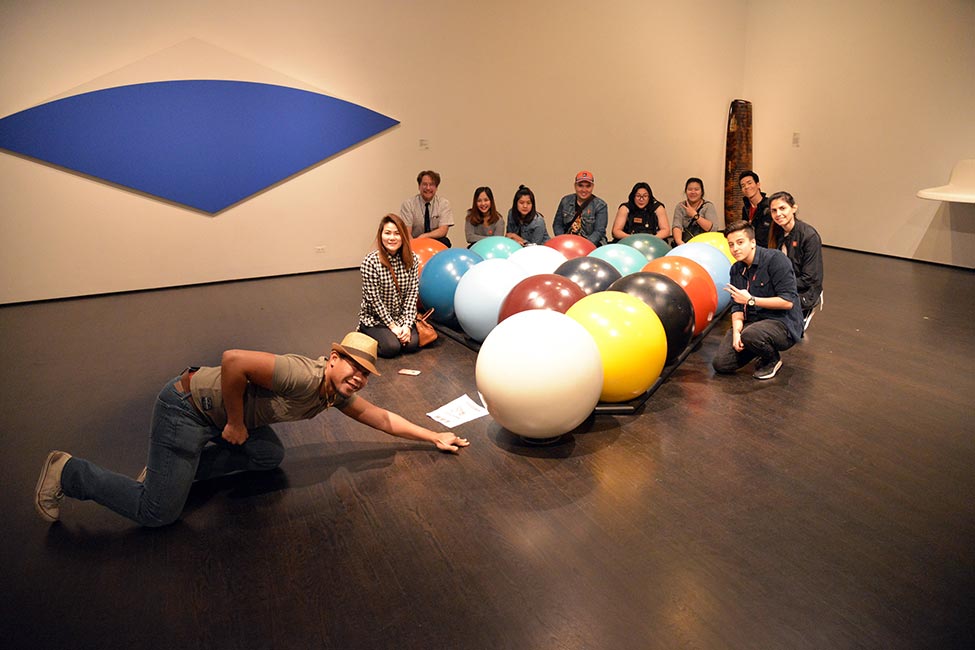 Fast Facts
School Size

Medium

Tuition

$1,000—$5,000 Quarter

Affiliation

Private

Type of School

Intensive & Semi-Intensive English Program

Student Body Gender

Co-ed

Religious Affiliation

No Affiliation

Scholarships for International Students

No

Conditional Admission Available

Yes

Top Programs

English Language (ESL), English for Academic Purposes

Setting

City

Accreditation and Certification

ACCET Accredited

Type of Housing

No housing available

Social Media
Hollywood College, Los Angeles:
Hollywood College is an English language school situated in the heart of Los Angeles, California. We provide beginner to advanced level Intensive ESL courses as well as TOEFL iBT exam preparation programs to students from around the world.
Classes range from standard academic English and TOEFL to elective classes such as current events and pop English.
Can you imagine yourself speaking fluent English with Americans? Can you imagine your adventures in Hollywood, Beverly Hills, and the many beaches with your new friends and classmates from around the world? Then choose Hollywood College.
Affordable Tuition
Quality educational experience at an affordable price start from $1,300 per 11 weeks.
Advisors Who speak Your Language
We have a wide range of staff from many countries available to assist you with any questions or concerns.
Great Location
Our school is in the center of Korea Town. Conveniently located near the Wilshire/Normandie metro purple line station; also, our school is easily accessible by all parts at Los Angeles.
Subway Station- A short walk from campus will take you to the Normandie/Wilshire station, which is an underground subway line operated by the MTA. This station also has several restaurants, cafes, and shops nearby.
All of our instructors have adequate ESL training and experience, which consist but is not limited to teaching abroad in Asia, Europe, and Latin America, holding a TEFL/CELTA certificate, and having a minimum of six months' classroom teaching experience. In addition, and equally important, they possess a zeal and passion to teach ESL to all their students. Moreover, our school's curriculum is built upon the latest teaching methodologies and uses textbooks from renown publishers Oxford and Cambridge. Furthermore, our instructors are tech savvy and fully utilize the ample resources in campus, including but not limited to in-class projectors, Wi-Fi, and fun academic games like Kahoot!  Students can expect to learn English in a fun, safe, and effective environment.
Hollywood College is accredited by the Accrediting Council for Continuing Education & Training (ACCET) – a national accrediting agency listed by the US Secretary of Education. ELS schools are approved to offer the following programs:
Intensive English as a Second Language (ESL) Program - Course levels:
Beginning
Intermediate 1
Intermediate 2
Advanced 1
Advanced 2
TOEFL iBT Exam Preparation Program - Modules include:
Listening Comprehension
Structure and Written Expression
Vocabulary and Reading Comprehension
American Idioms
Idiomatic Expressions
Phrasal Verbs
Class Schedule:
Hollywood College is open from 9:00 am to 5:00 pm Monday thru Friday.
Standard ESL Classes are from 9:00 am – 12:36 pm (Mon-Fri)
Semi Intensive ESL Classes are from 9:00 am – 2:30 pm (Mon-Fr.)
Intensive ESL Classes are from 9:00 am- 3:45 pm (Mon-Fri)
TOEFL Program is from 1:10 pm – 2:30 pm (Mon-Thu)
Advisors Who speak Your Language
We have a wide range of staff from many countries available to assist you with any questions or concerns.
Student Testimonials:
"Hello my name is Gunyoung Son and I am from South Korea. The atmosphere of Hollywood College is really friendly. The schedule is well organized and students are eager to learn."
- Gunyoung Son / South Korea

"Hollywood College offers great classes for a reasonable price. I am able to go there five times a week for more intensive studying with good English teachers. I have tried to learn English before, but the way Hollywood College teaches is above and beyond other colleges. This school breaks it down in a way that makes it much easier to understand. I am very pleased with the quality, flexibility, and professionalism of my teachers and the school in general."
- Yelena Gordiyuk /Kazakhstan
"Hi Guys! When I first arrived in the U.S.A. I had no friends, but after going to Hollywood College for only a week, I made a lot of friends. Everybody at school is so friendly and wants to help. The teachers are very special; they do a lot to make you understand what they are teaching you. Besides, all of them want to make their classes interesting and funny, so they will definitely make you laugh. The subjects and the articles that we are reading are so-updated that it's so tudyexciting to read them and afterwards talk about them. When you attend Hollywood College you will expand your knowledge a lot, and the school will inspire you. No matter how good at English you are everybody will learn a lot and have a good experience in the fabulous and fantastic city of Los Angeles."
- Charlie / Denmark
For more information:
Hollywood College

Hollywood College

Main Location
3470 Wilshire Blvd.
Suite 350
Los Angeles CA 90045
P: 213-386-3800
English Programs
English for Academic Purposes
English Language (ESL)
General English Programs
Intensive English
TOEFL and Test Preparation
Summer
English Language (ESL)
English Literature
Certificate/Short Term
English Language (ESL)
General English Programs