Pima Community College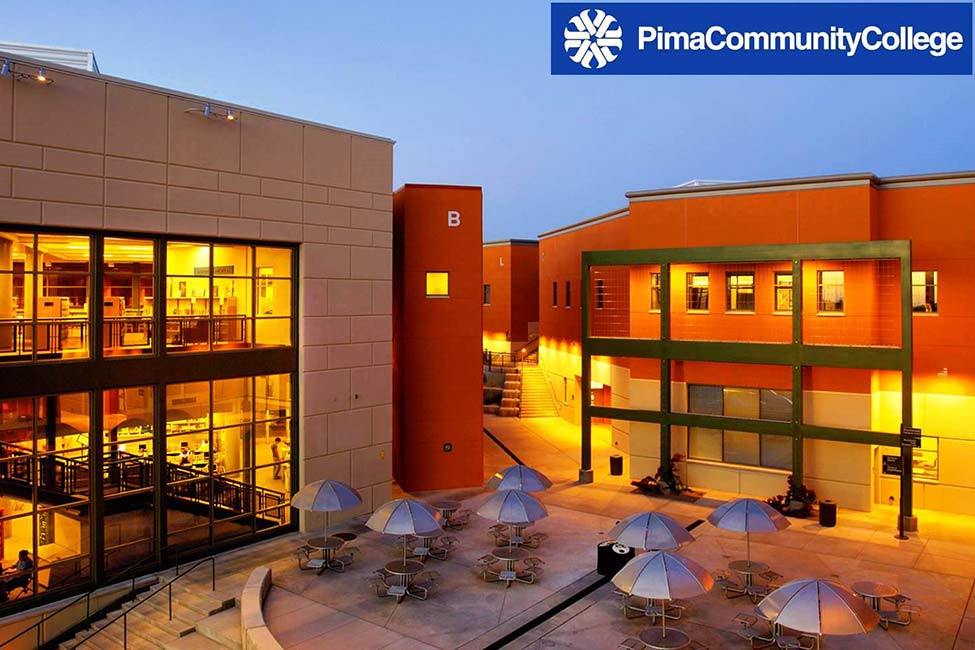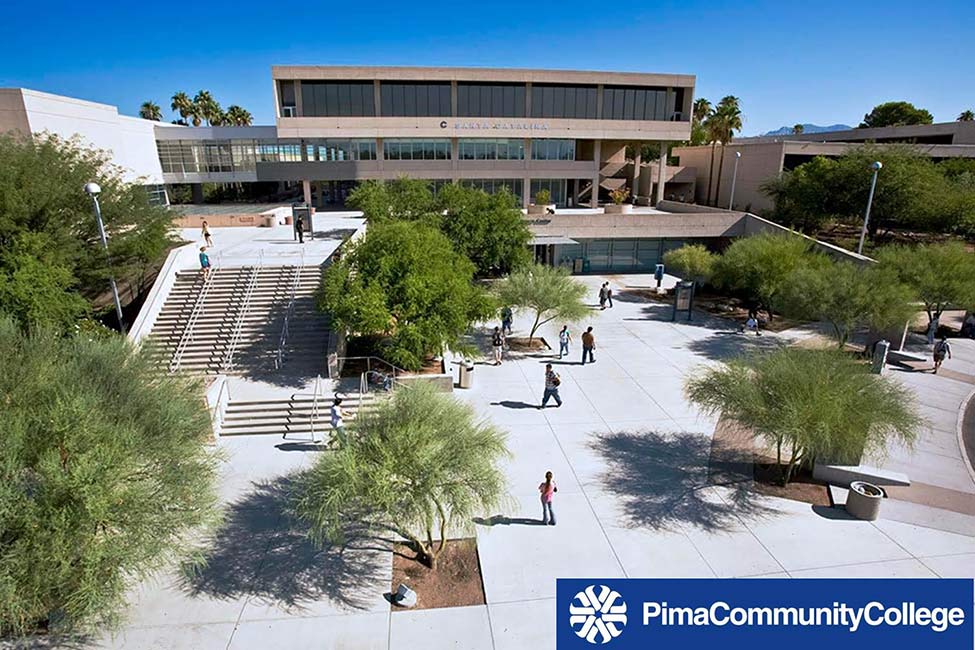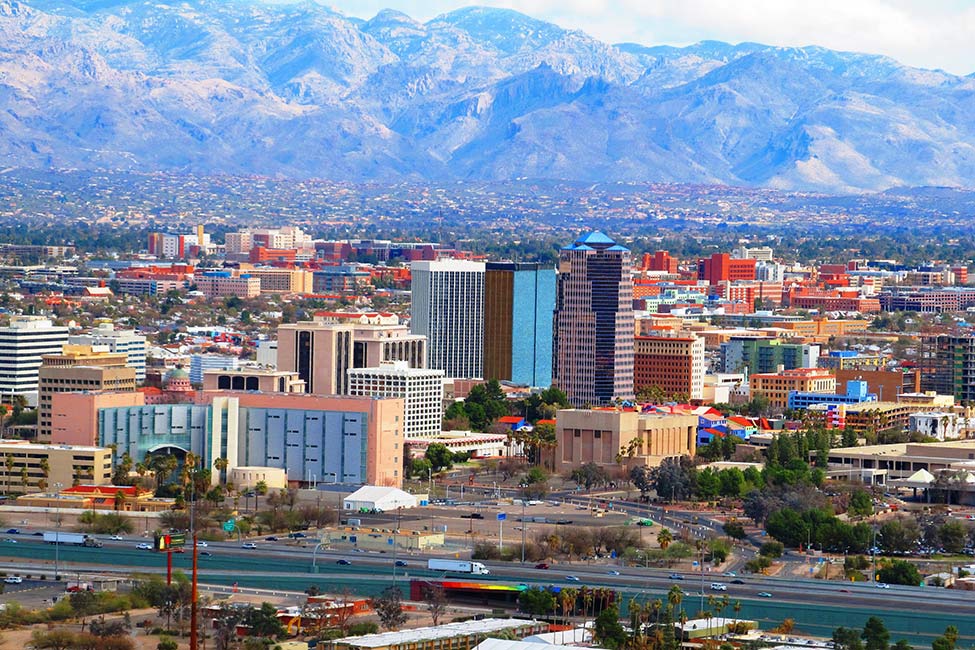 Fast Facts
School Size

Medium

Tuition

$5,000—$10,000 Year

Affiliation

Private

Type of School

2yr/Community College

Student Body Gender

Co-ed

Religious Affiliation

No Affiliation

Scholarships for International Students

Yes

Conditional Admission Available

Yes

Top Programs

Business Information Systems, Computer Science, English Language (ESL)

Setting

Small/College town

Accreditation and Certification

International Association of Language Centres

Type of Housing

Dormitory

Social Media
Welcome to Pima Community College!
With six campuses and nearly 23,000 students each semester, Pima Community College is one of the largest multi-campus community colleges in the nation. We are large enough to offer a wide range of quality programs, but each of our campuses is small enough to offer personal attention, service and familiarity. Pima is a public, two-year accredited community college that offers college transfer, English language studies, career training and occupational education. 
Why Study at Pima Community College?
Get two degrees instead of one!  2+2 opportunities = Community College + University Transfer.

Complete your first two years of higher education at Pima Community College and get your Associate's Degree. Then transfer to a university to complete your Baccalaureate Degree at a university.
Pima's transfer agreements make it easy to transfer to our partner institutions such as the University of Arizona, just minutes away from Pima's campuses.
Save money on your first two years of college. Pima Community College tuition is much less than four-year universities, and comparable to other community colleges. 

Increase your success:

Small classes with personal attention from highly qualified faculty.
Intensive English & College Bridge Programs prepare you for success in your college studies. 
Gain a competitive edge by enrolling in our Honors Program.
Individualize your learning:

Earn professional and technical certificates from a variety of programs.
Study specialized courses such as Pronunciation and Special Topics in American Culture according to your interests and needs.
Receive personal help from our free tutoring services.
About Tucson
Located in the sunny southwestern region of the United States, Tucson is a mid-size "college town" that offers the best of cultural, educational and natural attractions.  Enjoy arts, music, and museums, athletic events, hiking, and biking. Enjoy sun 300 days of the year, snow at Mt. Lemmon during the winter, and monsoon rains in the summer  
Within a 65-kilometer radius you can also enjoy the Old Tucson Studios, the Biosphere, the Kitt Peak National observatory and the Arizona-Sonora Desert Museum, one of the top 10 museums in the country. Visit the Grand Canyon located 550 kilometers from Tucson.
Transferring success
Pima Community College has created transfer partnerships with several colleges and universities to help you reach your goal of earning a bachelor's degree at a 4-year university. Some of our partnering institutions are: The University of Arizona, Arizona State University, Northern Arizona University, Eastern New Mexico University, University of Phoenix, among others.
Academic Programs
Choose from a variety of fields in the areas of:
Business Careers
Science & Engineering
Computer Information Technology
Health-Related Professions
Arts, Humanities, & Communication
Aviation Technology
Education Careers
Social Sciences
Trade Professions
Public Safety Careers
Intensive English Program
Pima's Intensive English Program prepares you to be successful in your college-level courses. A TOEFL or IELTS score is not required for admission to this program. 
We offer small classes and personal attention from well-qualified instructors. Develop your English skills by taking courses in writing & grammar, reading & vocabulary, oral communication, pronunciation, and American culture. Most courses are offered in a 15 or 16 week semester. Some courses are offered in an 8-week intensive term.
At the high-intermediate to advanced levels, enter the College Bridge program, where you complete your English studies and begin taking regular college-level courses. 
Student Services
As a Pima student, you will enjoy full access to our library, Student Learning Services Centers, Computer Commons, over 30 student clubs, leadership workshops, and Student Life activities offered year-round.
Application deadlines and process
Pima Community College operates on a semester (i.e. Fall, Spring, Summer) schedule. Our application deadlines are: Fall (June 1), Spring (October 1), and Summer (April 1). Once we receive a complete application, your application will be processed within days.
English Proficiency Requirement
Pima Community College does not require proof of English proficiency for those who apply to study English as a Second Language.
Students applying for an academic program will need to prove English proficiency. Please click on the following link to visit our website and view ways of proving English proficiency. 
https://pima.edu/new-students/international/application-instructions.html
Pima Community College

Pima Community College

Downtown Campus
1255 North Stone Avenue
Tucson AZ 85709
P: 5202066732
West Campus (International Student Services Office)
2202 West Anklam Road
Tucson AZ 85709
P: (520) 206-6732
District Office
4905B East Broadway Boulevard
Tucson AZ 85709
P: (520) 206-4500
Community Campus
401 North Bonita AVenue
Tucson AZ 85709
P: 5202066732
Desert Vista Campus
5901 South Calle Santa Cruz
Tucson AZ 85709
P: 5202066732
East Campus
8181 East Irvington Road
Tucson AZ 85709
P: 5202066732
Northwest Campus
7600 North Shannon Road
Tucson AZ 85709
P: 5202066732
Summer
Accounting
Anthropology
Arts and Humanities
Automotive Technology
Aviation
Bridge Programs
Business
Business English
Computer Science
Culinary
Digital Recording Arts
Economics
Education
Engineering
English Language (ESL)
Film Studies
General English Programs
General Management
Health and Wellness
Liberal Arts
Mathematics
Medical Assistant
Music
Nursing
Science
Social Work
Sociology
Summer Intensive English
TOEFL and Test Preparation
Veterinary Technology
2yr/Community College
Accounting
Animal Science
Anthropology
Arts and Design
Arts and Humanities
Automotive Technology
Aviation
Biomedical Laboratory Science
Bridge Programs
Business
Business English
Chemistry
Child Development
Communication
Computer Science
Criminal Justice
Culinary
Digital Recording Arts
Economics
Education
Electrical Engineering
Engineering
Engineering Mechanics
English for Specific Purposes Programs
English Language (ESL)
Environmental Studies and Sustainability
Geography
Geological Sciences
Graphics/Multimedia & Web Design
History
Hospitality Business Management
Human Biology
Human Development and Family Studies
Human Resource Management
Interior Design
International Relations
Law
Liberal Arts
Linguistics
Literature in English
Mathematics
Medical Assistant
Music
Natural Science
Nursing
Occupational Therapy
Online Teaching and Learning
Philosophy
Physics
Political Science
Predental
Prenursing
Psychology
Science
Serious Game Design & Research
Social Relations and Policy
Social Work
Sociology
Special Education
Special Needs/Learning Disabilities
Teaching English Language
Technology/Computers
Telecommunication and Media
Theatre
TOEFL and Test Preparation
University Transfer
Veterinary Technology
Vocational Career
Women's and Gender Studies
English Programs
Bridge Programs
Business English
English for Academic Purposes
English for Professionals
English for Specific Purposes Programs
English Language (ESL)
Intensive English
Summer Intensive English
TOEFL and Test Preparation
Certificate/Short Term
Civil Engineering
Construction Management
Bachelor Degree
Computer Science
Engineering Mechanics
Teaching English Language
Related Articles
Jinxiang Ma from China: Studying English at the American Institute of Language and Culture at Pima Community College