Study Alabama

Fast Facts
School Size

Large

Tuition

$5,000—$10,000 Semester

Affiliation

Public

Type of School

College

Student Body Gender

Co-ed

Religious Affiliation

Other

Scholarships for International Students

Yes

Conditional Admission Available

Yes

Top Programs

Business, Engineering, Health Sciences

Setting

City, Small/College town, Suburban, Rural, Online

Accreditation and Certification

AACC Schools, CEA, EnglishUSA Member, SACS, SACSCOC, AACSB

Type of Housing

Residence Hall, Homestay, Apartment, Dormitory, No housing available

Test Scores

IELTS: Band 5.5+, TOEFL: 61+, Step EIKEN: 2

Social Media
What is Study Alabama?
Study Alabama is a non-profit organization with members from K-12, Community Colleges and Universities promoting the State of Alabama as a destination for students from all over the world.  With world-class institutions, affordable cost of living, beautiful scenery, and as an accessible location, Alabama has a lot to offer.  With over 20 institutions with more than 150 majors, with offerings for Secondary Eduation (High School), English as a Second Language, Associates degrees (Transfer and Career), Bachelor's Degrees, Masters, Graduate, and Professional, there is something for any student.  
Why Alabama?  
The State of Alabama offers a diversity of academic settings as well as communities that stretch north from the US Gulf of Mexico beach coast line to the northern region characterized as beginnings of the Appalachian Mountain region that stretches northward along the eastern section of the US.  Alabama as a destination state for students, scholars, friends and families is the perfect place to study, work and play. With a wide range of geography the outdoors experience is uniquely diverse. Universities and colleges are located in almost every corner of the state offering students and their families the optimal level of choices to consider. With international airports nearby Birmingham, Al, Atlanta, GA, New Orleans, LA; and flights from virtually all major US air ports of entry Alabama is easily reached from virtually any part of the world.
Partner Institutions
Auburn University at Montgomery
Birmingham Southern College
Bishop State Community College
Coastal Alabama Community College
Gadsden State Community College
Jacksonville State University
Jefferson State Community College
Wallace State Community College (Hanceville)
Troy University
United States Sports Academy
University of Alabama at Birmingham
University of Alabama in Huntsville
University of Montevallo
University of South Alabama
University of West Alabama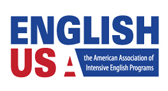 For more information:
Study Alabama

Study Alabama

Study Alabama c/o Jefferson State Community College
2601 Carson Rd
Birmingham AL 35215
P: 205-217-7265
Bachelor Degree
Accounting
Acting (BFA)
Acting & Performing Arts
Advertising
Aeronautical Engineering
Animal Science
Anthropology
Applied Engineering Sciences
Applied Mathematics
Applied Statistics
Architectural Engineering
Architecture
Art
Art History
Arts and Design
Arts and Humanities
Automotive Technology
Biochemistry and Molecular Biology
Biology
Biomedical Laboratory Science
Biosystems Engineering
Biotechnology
Bridge Programs
Business
Business Administration
Business Analytics
Business Information Systems
Cell and Molecular Biology
Chemistry
Child Development
Civil Engineering
Clinical Laboratory Sciences
Communication
Computer Engineering
Computer Science
Construction Management
Creative Media
Creative Writing
Criminal Justice
Crop and Soil Sciences
Culinary
Cyber Security
Data Science
Dietetics
Earth Science
Economics
Education
Electrical Engineering
Electronics
Engineering
Engineering Management
Engineering Mechanics
English
English Literature
Environment Development
Environmental Biology/Microbiology
Environmental Studies and Sustainability
Exercise Science
Food Industry Management
Foreign Language Teaching
Geography
Global & Area Studies
Global Studies in the Arts and Humanities
Graphics/Multimedia & Web Design
History
Horticulture
Hospitality and Tourism
Human Biology
Human Development and Family Studies
Human Nutrition
Interior Design
International Business
International Public Health
International Relations
Internships
Journalism
Kinesiology
Landscape Architecture
Liberal Arts
Linguistics
Logistics
Marine Sciences
Marketing
Marketing Research
Mass Communications
Mathematics
Mechanical Engineering
Media and Information Studies
Medical/Dental
Microbiology
Microbiology & Molecular Genetics
Multimedia Journalism
Music
Natural Science
Neuroscience
Nursing
Nutritional Sciences
Occupational Therapy
Online Teaching and Learning
Pathway Program
Philosophy
Physical Education
Physical Therapy
Physics
Physiology
Plant and Soil Science
Plant Biology
Political Science
Predental
Premedical
Prenursing
Project Management
Psychology
Public Health
Public Policy
Public Relations
Radiologic Sciences
Religion
Science
Social Relations and Policy
Social Science
Social Work
Sociology
Software Engineering
Special Education
Special Needs/Learning Disabilities
Sports
Sports Administration
Sports Management
Statistics
STEM
Strategic Communications
Supply Chain Management
Technology/Computers
Telecommunication and Media
Theatre
Urban and Regional Planning
Wildlife, Fisheries, and Conservation
Women's and Gender Studies
World Languages and Culture
World Politics (BA)
2yr/Community College - 2+2 Programs
Accounting
Acting & Performing Arts
Advertising
Aeronautical Engineering
Animal Science
Anthropology
Applied Engineering Sciences
Applied Mathematics
Architecture
Art History
Arts and Design
Arts and Humanities
Arts/Music Camps & Programs
Automotive Technology
Biology
Biomedical Laboratory Science
Bridge Programs
Business
Business Administration
Business Information Systems
Cell and Molecular Biology
Chemistry
Child Development
Civil Engineering
Clinical Laboratory Sciences
College Transfer
Communication
Composition
Computer Engineering
Computer Science
Construction Management
Criminal Justice
Culinary
Education
Electrical Engineering
Electronics
Engineering
Engineering Mechanics
English for Specific Purposes Programs
English Language (ESL)
English Literature
Executive and Professional
Exercise Science
Food Industry Management
Food Science
Foreign Language Teaching
General English Programs
General Management
Geography
Global & Area Studies
Global Studies in the Arts and Humanities
Health and Wellness
Health Education
History
Horticulture
Hospitality and Tourism
Hospitality Business Management
Human Biology
Human Development and Family Studies
Human Nutrition
Human Resource Management
IELTS in the USA
Interior Design
International Business
International Planning Studies
International Relations
Landscape Architecture
Leadership
Liberal Arts
Liberal Arts & Humanities
Marketing and Communications
Mathematics
Mechanical Engineering
Medical Assistant
Microbiology
Music
Natural Science
Nursing
Nutritional Sciences
Online Teaching and Learning
Pathway Program
Philosophy
Photography
Physics
Physiology
Plant Biology
Political Science
Predental
Premedical
Prenursing
Psychology
Public Health
Public Relations
Religion
Respiratory Therapy
Social Work
Sociology
Special Education
Statistics
STEM
Studio Art
Summer Intensive English
Technical Training
Technology/Computers
Theatre
TOEFL and University Preparation
University Transfer
Veterinary Technology
Vocational Career
Masters
Accounting
Acting & Performing Arts
Advertising
Advertising and Marketing Communications
Aeronautical Engineering
Agricultural Business
Agricultural Studies
Agriculture and Natural Resources
Animal Science
Applied Mathematics
Applied Statistics
Architecture
Art
Biochemistry and Molecular Biology
Biology
Biomedical Laboratory Science
Biosystems Engineering
Biotechnology
Business
Business Administration
Business Information Systems
Cell and Molecular Biology
Chemical Engineering
Chemistry
Civil Engineering
Clinical Laboratory Sciences
Communication
Computer Engineering
Computer Science
Construction Management
Criminal Justice
Crop and Soil Sciences
Cyber Security
Data Analytics
Data Science
Dietetics
Earth Science
Economics
Education
Electrical Engineering
Engineering
Engineering Management
Engineering Mechanics
English
English Literature
Entomology
Environment Development
Environmental Biology/Microbiology
Environmental Studies and Sustainability
Executive and Professional
Exercise Science
Finance
Food Science
Foreign Language Teaching
Forestry
General Management
Genetics
Geographic Information Science
Geography
Geological Sciences
Global & Area Studies
Global Studies in the Arts and Humanities
Health and Wellness
History
Horticulture
Hospitality and Tourism
Hospitality Business Management
Human Biology
Human Nutrition
Human Resource Management
Information Technology
International Business
International Public Health
Kinesiology
Management and Leadership
Marketing and Communications
Marketing Research
Mass Communications
Mathematics
MBA
Mechanical Engineering
Medical/Dental
Microbiology
Microbiology & Molecular Genetics
Music
Music Composition
Neuroscience
Nursing
Nutritional Sciences
Occupational Therapy
Pharmacology and Toxicology
Physical Education
Psychology
Public Health
Public Policy
Religion
Social Science
Social Work
Sociology
Software Engineering
Special Education
Special Needs/Learning Disabilities
Sports
Sports Administration
Sports Management
Statistics
Studio Art
Teaching English Language
TESOL and Teacher Training
Urban and Regional Planning
Wildlife, Fisheries, and Conservation
Online
Accounting
Anthropology
Art
Art History
Business
Business Administration
Communication
Economics
Education
English
English for Academic Purposes
English Language (ESL)
General Studies
History
Mass Communications
Mathematics
Microbiology
Philosophy
Political Science
Psychology
Public Health
Religion
Social Science
Sociology
English Programs
Bridge Programs
English for Specific Purposes Programs
English for Young Learners (ages 10-17)
English Language (ESL)
IELTS in the USA
Intensive English as a Second Language
Pathway Program
Summer Intensive English
Teaching English as a Foreign Language
TESOL and Teacher Training
TOEFL and University Preparation
Secondary/Boarding
English Language (ESL)
High School Completion
University Transfer