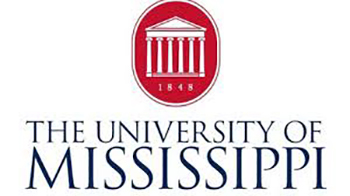 Tên Trường
Tên Chương trình học
IEP Short-Term Program (8 Weeks)
Program Level
Certificate

Next Available Start Dates
Mô tả chi tiết
Short-Term Programs
The IEP offers short-term programs during the Fall and Spring semesters for students who would like to attend for a shorter term or are not able to enroll for the full semester.
First Fall Session and First Spring Session are 4 week terms, and Second Fall Session and Second Spring Session are 8 week terms.
The Intensive English Program (IEP) offers four levels of intensive English language instruction:
Level 1: Beginning
Level 2: Intermediate
Level 3: Advanced
Level 4: Advanced Plus
Each level of instruction is designed to be completed in one semester (Fall, Spring, or Full Summer) and consists of courses in core skill areas and content-based courses that have been designed to meet student needs. Language study is directed by a set of student learning outcomes (SLOs). These outcomes build on each other to ensure that IEP students are working toward the skills they will need at a university. These SLOs have been selected and organized based on research and recommendations for best practice in English language instruction.
Classes meet for a total of 18-20 hours of instruction per week in Fall and Spring and 30 hours per week in the Summer Semester.
Students in Levels 1, 2, and 3 take integrated skills courses: Speaking, Listening, & Pronunciation; Reading & World Cultures; Writing & Grammar; and Extended Reading & Vocabulary.
Students Level 4 take six courses designed to introduce them to academic work in American universities, including: English for Academic Purposes; English in the Sciences; Business English; and Literature Written in English. Additional content-based courses include topics such as American Culture, Southern Culture, and Intercultural Communication.
All courses incorporate modern technologies that assist in language learning. Depending on their course schedules, IEP students receive between 12 and 21 hours of UM credit for the successful completion of courses each semester.
Application Requirements
Application fee: Free
Proof of funds
Passport
Student visa
Eligibility Requirements
For all IEP programming, all IEP applicants must have completed high school or be 18 years of age.