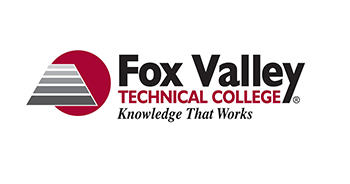 Названию школы
Название программы
Occupational Therapy Assistant
Program Level
Undergraduate

Next Available Start Dates
Описание
In this career field, you will work with clients of all ages who have developmental, physical, social or emotional challenges that interfere with their daily living. Under the supervision of a registered occupational therapist, you will show people how to care for themselves, work, play, learn and enjoy leisure activities. Your training will include medical terminology, medical and psychosocial conditions, and the skills you'll need to assess and provide treatment interventions. You will also learn how to apply creativity, teamwork and problem solving skills to treatment plans. Hands-on lab work and clinical experiences give you ample opportunity to develop your skills. Upon completion, you will be ready to take the national certification examination.
Application Requirements
Application Fee: $30 (non-refundable)
Admission to Fox Valley Technical College requires:
A TEAS (Test of Essential Academic Skills) composite score of 58.7 or above is required for admission to the Pre-Associate Degree Nursing, Dental Hygiene, OTA , Medical Lab and Neurodiagnostic Programs.
Submit a final, official high school transcript or an official copy of GED/HSED certification scores.
English Test Scores Minimum TOEFL (70) or IELTS (6).
Test scores are NOT required if enrolling into our Intensive English Program.
High School Diploma Provide an official copy of a high school diploma or completion certificate; translated into English.
College Transcripts Transcripts from a non U.S. university / college must be provided with a U.S. credential evaluation report through either the Education Credential Evaluators (www.ece.org) or World Education Services (www.wes.org).
Current F-1 students studying in the U.S.A.
All documents mentioned AND;
Copy of current, valid VISA,
Copies of ALL issued I-20 forms,
Official copy of college transcript.
Eligibility Requirements
Dependents
If you are planning on bringing dependents (spouse, children) an additional $8,000 per dependent must be available and verified on financial documentations.
Provide a copy of a current, non-expired passport for each dependent.
Sponsor Form I-134, Affidavit of Support is only required if another person(s) will be sponsoring you with financial support. One form per sponsor is required.
| | |
| --- | --- |
| Tuition & Other Fees | $5,500*** |
| Housing, Meals, Personal Expenses | $10,000** |
| Books and Supplies | $1,000** |
| Health Insurance | $600** |
| International Student Orientation Course Fee | $350* |
| International Admissions Processing Fee | $100* |
| Application Fee | $30* |
| Total required funds shown on bank statement | $17,580 |
*One-time payment /
**Estimated costs /
***Equivalent to approximately 24 credits per year, 12 credits per semester required