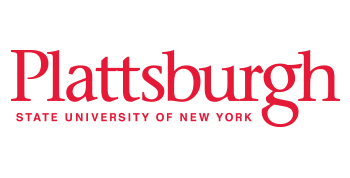 Nome da Escola
State University of New York (SUNY) at Plattsburgh
Nome do Curso
Computer Science
Program Level
Undergraduate

Next Available Start Dates
24 de ago de 2020 Choose
Descrição
Our programs blend theory and practice and are designed to prepare graduates for working as computer science or information technology professionals at entry level positions or for continuing education at a graduate level.
What Will I Learn?
Programming: Computer programs (software) are the instructions that give computers their power. You will learn to program in several languages — Java, C, Python and Perl. A skilled programmer knows how to design, code and test large programs so they run efficiently and are easy to maintain.
Logic and math: How do we measure and compare program efficiency? How do we know that a program computes correct results? An answer to these questions requires the language of mathematics and logic.
Systems: Computer hardware continues to evolve. As it does, new demands are placed on operating systems, device drivers and other software artifacts. You will study these connections in two courses — computer organization and operating systems.
Putting it all together: Software engineering and software design studio are capstone courses where students work together to design, code, test and document a software project.
What is Unique About Our Program?
Understand the Social Impact of Computer Science
Computing technologies are ubiquitous. Not since the invention of the printing press has the world seen such a revolution in the way information can be used and disseminated. The social impact has been astounding. As responsible professionals we want to understand the impact our work has had and will continue to have on culture, work and politics.
Application Requirements
Pay the $50 Application Fee and please submit:
Official Bank Statement or notarized letter from a financial institution, translated to English, verifying funds are available to cover expenses (30,000 USD)
Copy of your non-expired passport
Proof of completion of high school
Proof of English Proficiency
Eligibility Requirements
Freshmen: High school average of 85+ on a 100 point scale
Transfers: G.P.A. of 2.5+/4.0
Proof of English proficiency: IELTS 6.5+; TOEFL IBT 76+
Results on several other standardized examinations are also acceptable