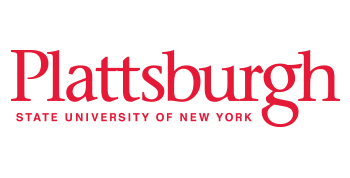 Nome da Escola
State University of New York (SUNY) at Plattsburgh
Nome do Curso
Pre-Medical (Biomedical Sciences)
Program Level
Undergraduate

Next Available Start Dates
24 de ago de 2020 Choose
Descrição
The biomedical sciences major is designed to get you ready to pursue graduate study and start a career in a wide variety of health care fields. You will be well positioned to apply successfully to schools of medicine, dentistry, veterinary medicine, physical therapy, occupational therapy, optometry, pharmacy, and other postgraduate professional schools. After graduating from this program and with subsequent graduate training, you can go on to become a professional healthcare provider, integrating yourself into the fabric of the healthcare system of your community.
What Will I Learn?
The curriculum provides a rigorous foundation in biology and includes not only the core sciences that are prerequisites for post-graduate medical schools (introductory biology, chemistry and physics, organic chemistry) but requires other courses that will deepen your knowledge of the sciences that will be most important to your post-graduate education (for example, human anatomy and physiology, histology, medical microbiology, immunology, biology of cancer, and molecular neuroscience).
What is Unique About Our Program?
We believe the degree structure we have developed will provide you with excellent preparation and that after graduation you will be well positioned to compete successfully for admission to graduate professional schools in the health sciences and to succeed in your chosen health science career.
Application Requirements
Pay the $50 Application Fee and please submit:
Official Bank Statement or notarized letter from a financial institution, translated to English, verifying funds are available to cover expenses (30,000 USD)
Copy of your non-expired passport
Proof of completion of high school
Proof of English Proficiency
Eligibility Requirements
Freshmen: High school average of 85+ on a 100 point scale
Transfers: G.P.A. of 2.5+/4.0
Proof of English proficiency: IELTS 6.5+; TOEFL IBT 76+
Results on several other standardized examinations are also acceptable