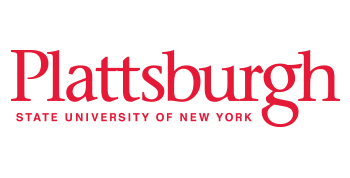 学校名
State University of New York (SUNY) at Plattsburgh
プログラム名
Psychology
Program Level
Undergraduate

Next Available Start Dates
2020/08/24 Choose
説明
Psychology uses scientific method to study behavior and thought processes in humans and animals. Our program prepares students for further graduate study or for careers in mental health, research, business, education and many other areas.
What Will I Learn?
In our undergraduate program, you will develop an appreciation of scientific thinking and methodology, achieve mastery of the core content areas of psychology, and apply this knowledge in both scholarly and practical experiences.
What is Unique About Our Program?
Opportunities to assist professors with research and attend regional and national conferences
Department-affiliated Center for Neurobehavioral Health, with opportunities to work with children with autism as well as adults suffering from dementia or traumatic brain injury
An extensive internship program working in schools, hospitals and other local agencies
Brand new facilities, including custom-built offices, research labs, clinic rooms, observation rooms, computer labs, meeting rooms and student lounge areas
Application Requirements
Pay the $50 Application Fee and please submit:
Official Bank Statement or notarized letter from a financial institution, translated to English, verifying funds are available to cover expenses (30,000 USD)
Copy of your non-expired passport
Proof of completion of high school
Proof of English Proficiency
Eligibility Requirements
Freshmen: High school average of 85+ on a 100 point scale
Transfers: G.P.A. of 2.5+/4.0
Proof of English proficiency: IELTS 6.5+; TOEFL IBT 76+
Results on several other standardized examinations are also acceptable