---
Cari Program Teknologi/Komputer
---
---
University of Washington Bothell: Desain Media Interaktif dan Center for Serious Play (Pusat Permainan Serius)
Gelar Interactive Media Design/IMD (Desain Media Interaktif) Bachelor of Arts di University of Washington Bothell menawarkan pemahaman yang mendalam dalam proses desain, kreasi dan mengevaluasi aplikasi digital modern. Mahasiswa memperoleh teori, praktek, dan pengetahuan yang penting untuk berhasil dalam kompetisi global dan ekonomi digital. Program IMD berfokus dalam pengalaman studio, akademik, teknik desain digital, manajemen proses, dan metode untuk mengumpulkan dan menganalisa metrik. Mahasiswa mendesain dan mengimplementasikan solusi untuk permasalahan yang kompleks dengan menggunakan teknik yang sama yang digunakan oleh perusahaan teknologi. Proyek lengkap dikontribusikan oleh portfolio media personal (persyaratan mata kuliah).
Lulusan IMD dipersiapkan untuk karir yang paling dicari:
Seniman dan Animator Multimedia
Desainer dan Produser Game
Kreator E-Book dan E-Learning
Seni Digital dan Produksi Media
Media Sosial dan Analisa
Manajemen Proyek Interdisipliner
Pengembangan Aplikasi untuk Teknologi Gabungan
The Center for Serious Play adalah pusat penelitian dan pengembangan media digital University of Washington Bothell's. Pusat ini menawarkan kesempatan tambahan untuk berkontribusi dalam penelitian dan pengembangan universitas dan industri. Tim seniman, desainer pengguna yang berpengalaman, penulis, pengembang software dan lain sebagainya berkreasi dalam proyek-proyek digital seperti film percobaan, game interaktif, visualisi data, dan aplikasi melacak pergerakan tubuh.
University of Washington Bothell...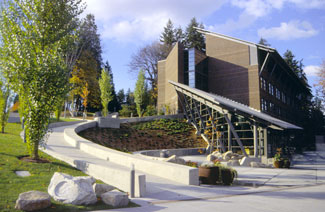 Salah satu tujuan dari Pusat ini adalah untuk menginvestigasi bagaimana teknologi, seni dan pendidikan kreatif dapat bergabung untuk meningkatkan dan memperkaya hidup kita. Mahasiswa dapat memperkaya pengalaman digital interaktif dengan menemukan ide dan inspirasi dari bidang ini.
Pusat ini meluncurkan teknologi, budaya, sains dan blog mahasiswa, yang dikembangkan dan diatur oleh perkumpulan yang dinamakan The Next (www.uwbnect.com). Termasuk film yang diproduseri oleh mahasiswa; Virtually Physical: Design in the Digital Age.
Mahasiswa tidak hanya dilatih untuk berkompetisi dalam bidang teknologi-mereka secara unik dipersiapkan untuk menjadi inovator dalam dunia tekonologi dan digital.