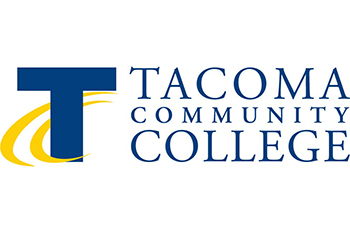 nom d'établissement
Nom du programme
Nursing
Program Level
Undergraduate

Next Available Start Dates
Description
Nursing is an exciting career with a bright economic future. Nurses make up the largest health care profession in the United States. They work in a variety of settings, including clinics, hospitals, long term care facilities, and community centers.
TCC has been successfully training registered nurses for many years. This program is an excellent academic and career fit for students who are committed to the health and well-being of others.
Application Requirements
Application Fee: $55 (non-refundable)
A student is eligible for their course of study at Tacoma Community College (TCC) provided they complete all required steps of the TCC International Admissions process.
Admission to TCC requires:
$55 Application Fee
Bank Statement (in English) demonstrating funds of at least USD $17, 802 for tuition, living expenses and books and supplies
Copy of High School or College Transcript (completion not necessary)
Copy of Passport Photo Page
(Note: Students who do not submit a TOEFL or IELTS score will be given an English I-20 that will be adjusted to their area of study upon testing out of the English language program.)
Eligibility Requirements
Prior to applying for Tacoma Community College's Nursing program, a student must complete all pre-requisite courses and take the Test for Essential Academic Skills (TEAS).
Students must receive a B or better in the following courses:
CHEM& 121: Introduction to Inorganic Chemistry
BIOL& 241: Human Anatomy and Physiology I
BIOL& 242: Human Anatomy and Physiology II
ENGL& 101: English Composition I
PSYC& 200: Lifespan Psychology
BIOL& 260: General Microbiology
Students must receive a C or better in the following courses:
ENGL&102 or ENGL&103 (Composition II or III) CMST&210 (Interpersonal Communications)
Humanities - 5 credits (Elective)
Nutrition 250 (Nutrition in Health Care) - will accept Nutrition 101 as meeting this requirement
PSYCH&100 (General Psychology)
BIOL&160 (General Cell Biology)
Students must receive the following scores in their TEAS test:
Reading 75%
Math 72%
Science 63%
English 70%
Additionally
You must be at least 16 years old at the time of attendance.
If you are under the age of 18 you will need to have a parent sign a consent form.
Upon enrolling at TCC, a student will declare their major with the assistance of their International Advisor and begin coursework in that area of study. There are no additional application requirements.