Washington State University

Fast Facts
School Size

Large

Tuition

$40,000—$45,000 Year

Affiliation

Public

Type of School

University/Intensive English Program

Student Body Gender

Co-ed

Religious Affiliation

No Affiliation

Scholarships for International Students

Yes

Conditional Admission Available

Yes

Top Programs

Business, Engineering, Science

Setting

Small/College town

Accreditation and Certification

CEA, EnglishUSA Member, NWCCU

Type of Housing

Residence Hall, Apartment, Dormitory

Social Media

The Washington State University Difference
Washington State University (WSU),  established in 1890, is a top ranked state university in the USA. The university's diverse student body of over 28,000 students come from all 50 states and includes over 1,900 international students from 98 countries. Students can choose from more than 200 fields of study, many of which have been honored nationally and internationally for excellence.
International students can begin their studies at the Washington State University Intensive American Language Center (WSU IALC) with full-time intensive English studies and then seamlessly move into their undergraduate or graduate study programs. While studying at the Intensive American Language Center students learn academic English, gain cultural understanding and experience, and develop foundational academic skills for their academic success.
Why You Should Choose to Study at Washington State University
At Washington State University, students learn from caring professors who help them to be successful. Faculty mentors accept students into their research teams in almost every area of study. Students are encouraged to be involved in academic research and scholarship activities, regardless of major.
95 undergraduate majors and nearly 150 graduate and professional degree programs, including:

A variety of Engineering specialties
Business
Agriculture
Veterinary medicine
Communication

Research opportunities
Internships
Scholarships

The Washington State University Intensive American Language Center
The Washington State University Intensive American Language Center (WSU IALC) provides a safe and supportive environment in which to live and study. Founded in 1984, the IALC offers five eight-week sessions per calendar year. Students are enrolled in one of 6 levels of language instruction and are required to participate in 21-24 hours of instruction per week. Completion of the IALC level 5 will be accepted in lieu of a TOEFL or IELTS exam score for undergraduate admission. Completion of level 6 will be accepted in lieu of a TOEFL or IELTS exam score for graduate school admission.
 Students are prepared for academic success through core English classes:
Reading/Composition
Listening/Speaking
Grammar
Special elective classes based on academic and cultural interests
With a highly qualified faculty, and modern teaching methods and materials, the IALC offers an outstanding opportunity for students wishing to pursue a rigorous course of studies. Instructors at the IALC hold advanced degrees in Teaching English as a Second Language, and they bring diverse training and experience to our classes. Student services and support are provided by a friendly and helpful office staff.

Additional services provided:
Free airport pickup from the Pullman/Moscow airport
Comprehensive placement test
Extensive orientation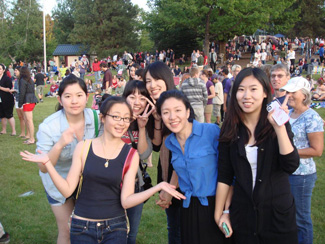 Students may apply directly to the Intensive American Language Center. If they wish to receive a conditional admission offer for one of Washington State University's Undergraduate Programs, they will need to apply to the Intensive American Language Center at the same time they apply for admission to Washington State University.
Pullman, Washington
With rolling hills, national forests, lakes, white-water rivers and rugged canyons, there are many recreational activities within ten minutes to an hour's drive from Pullman. The small town atmosphere and low crime rate enhance the unique opportunities available in this friendly, culturally diverse community.
Housing
Over 20 residence halls, conveniently located near classrooms and dining centers, provide space for students to live and interact on campus. Students have the opportunity to live with other like-minded students as many residence halls focus around particular academic, social or international issues: Global Scholars Hall, Honors Hall, Wellness Hall and a Math, Science and Engineering Hall.
Students can also find housing in on-campus apartments or live in nearby apartments off-campus that are available within walking distance to the university.

University Facilities & Services
Free public transit system
Free access to internet and computer labs
Modern libraries
Student Health & Wellness Center
Dining services, restaurants and coffee shops
Art gallery, concerts and special lectures
Writing, mathematics, and tutoring centers
Office of International Programs to support student needs
All students have access to WSU's state-of-the-art Student Recreation Center.
160,000 square foot fitness center with a lap pool, leisure pool, spa, courts for volleyball, basketball, indoor soccer and other sports, weight rooms and cardio equipment
Wellness programs: massage therapy, personal trainers, physical assessment, weight loss program and more
Student Activities
You will feel welcomed and supported in all that you wish to do. You will create lifelong friendships and deepen your awareness of the world by participating in a wide range of activities.
Orientation programs
Friends and Family programming
Conversation Partner programs
International Education Week
300+ active international and cultural clubs
Excursions to local historical sites, adventure locations, and attractions
Global Learning opportunities, including options to study abroad
Honors College programs
Opportunities for employment on campus
QUESTIONS?
Please contact us with any questions you may have or requests for information about studying at Washington State University.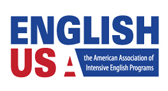 For more information:
Washington State University

Washington State University

McAllister Hall, Room 116
Pullman WA 99164-3251
P: 509.335.6675
International Undergraduate Admissions & Recruitment
Bryan Hall Room 206
PO Box 645121
Pullman WA 99164-5121
P: 509-335-8117
Bachelor Degree
Accounting
Advertising
Agriculture and Natural Resources
Animal Science
Anthropology
Apparel and Textile Design
Applied Mathematics
Applied Statistics
Architectural Engineering
Architecture
Art History
Arts and Design
Arts and Humanities
Astrophysics
Biochemistry and Molecular Biology
Biosystems Engineering
Business
Business Information Systems
Cell and Molecular Biology
Chemical Engineering
Chemistry
Civil Engineering
Communication
Composition
Computer Engineering
Computer Science
Construction Management
Criminal Justice
Crop and Soil Sciences
Earth Science
Economics
Education
Electrical Engineering
English Literature
Environment Development
Environmental Biology/Microbiology
Finance
Food Science
Genetics
History
Hospitality Business Management
Human Development and Family Studies
Human Nutrition
Kinesiology
Landscape Architecture
Liberal Arts
Literature in English
Marketing
Mathematics
Mechanical Engineering
Microbiology
Music
Music Composition
Neuroscience
Physics
Plant Biology
Political Science
Predental
Premedical
Prenursing
Psychology
Public Relations
Science
Sociology
Women's and Gender Studies
Zoology
English Programs
English for Academic Purposes
English Language (ESL)
General English Programs
IELTS in the USA
Intensive English as a Second Language
Summer Intensive English
Summer
English Language (ESL)
General English Programs
Related Articles
Danny Leowardy from Indonesia is a junior, majoring in Hospitality Business Management at Washington State University in Pullman, Washington.

Suji Han, from South Korea, is a junior majoring in Art and Sculpture while also improving her English. She is attending the Intensive American Language Center (IALC) at Washington State University (WSU).