Trevecca Nazarene University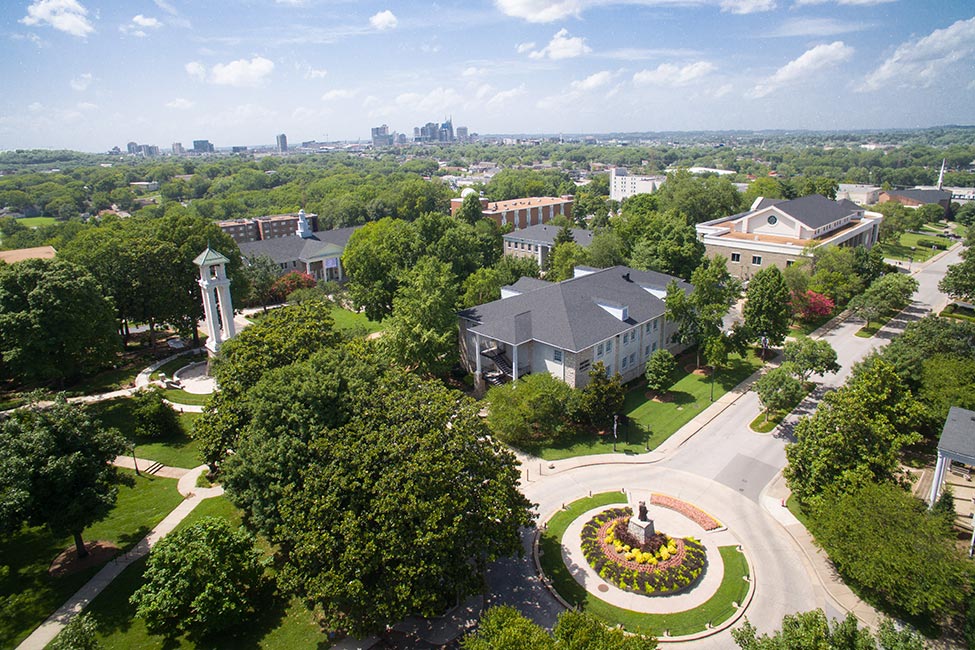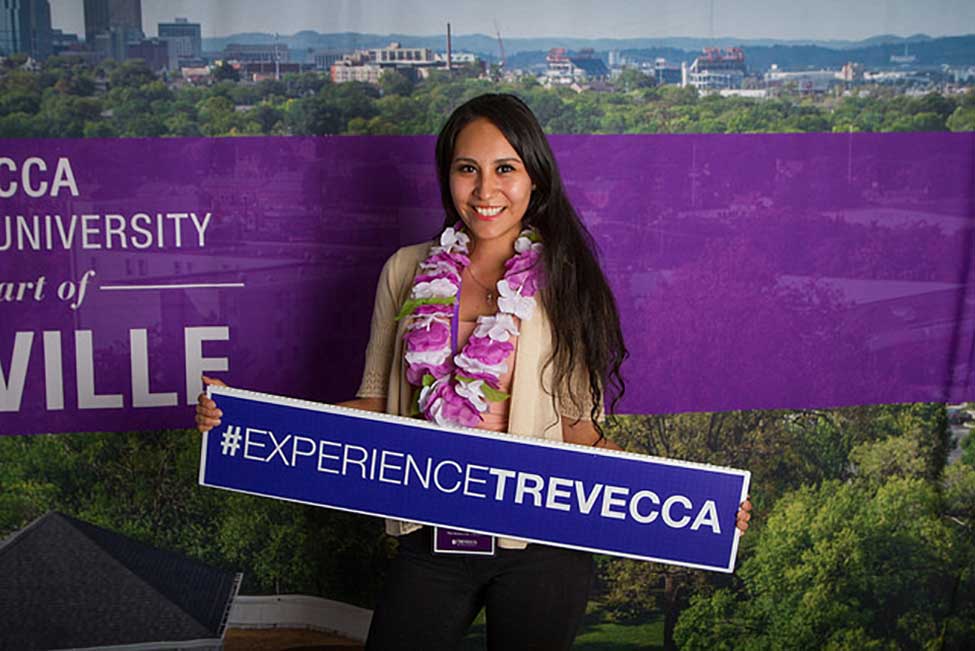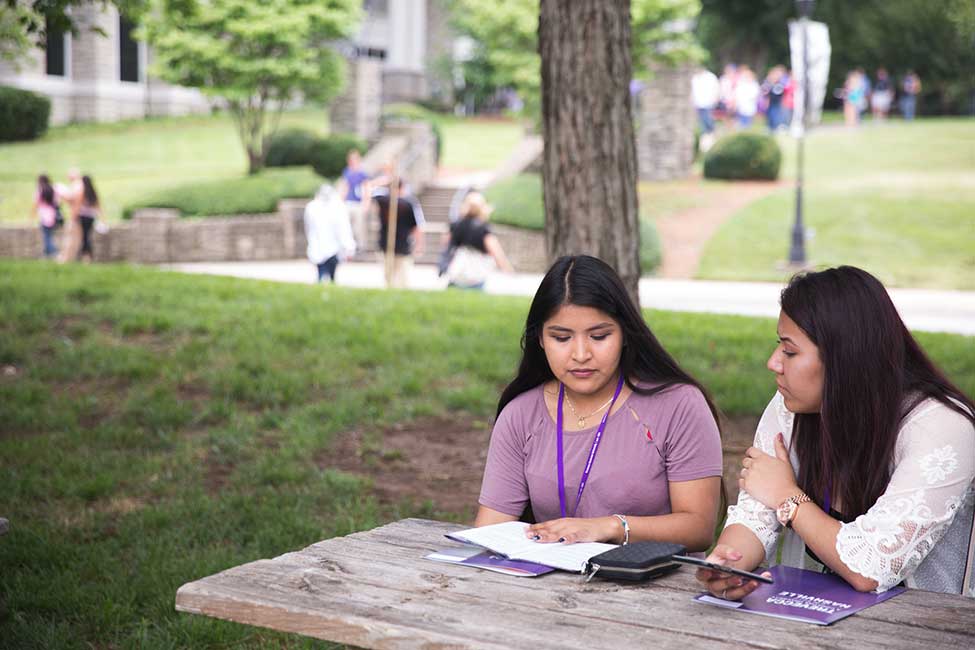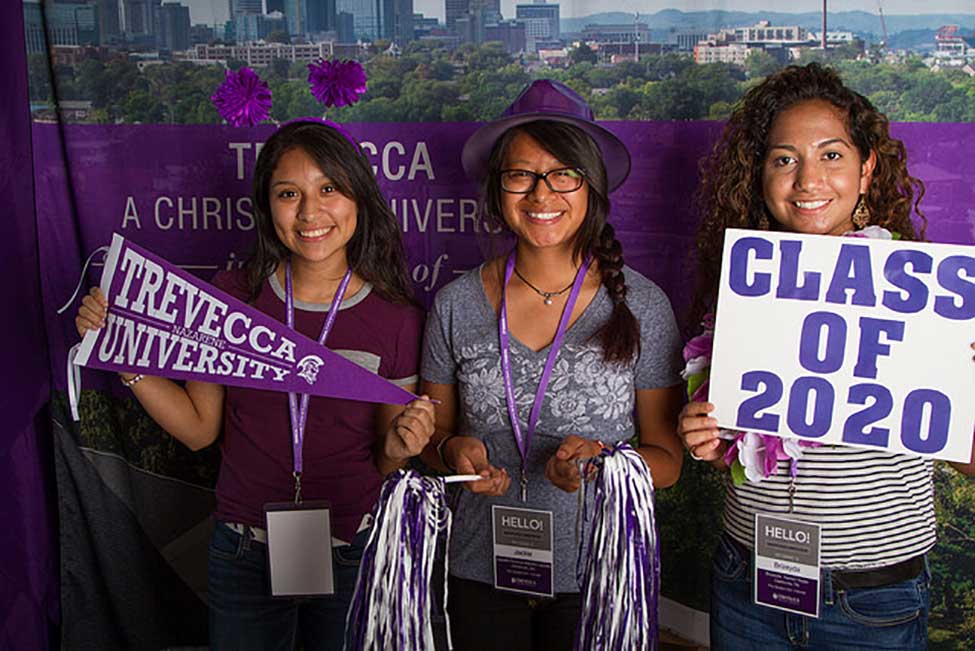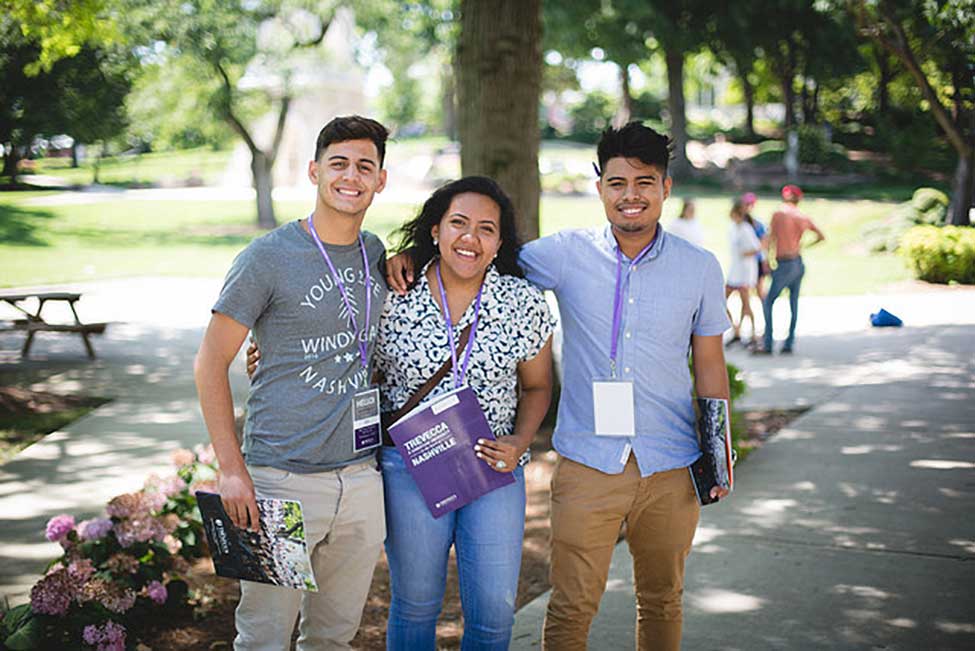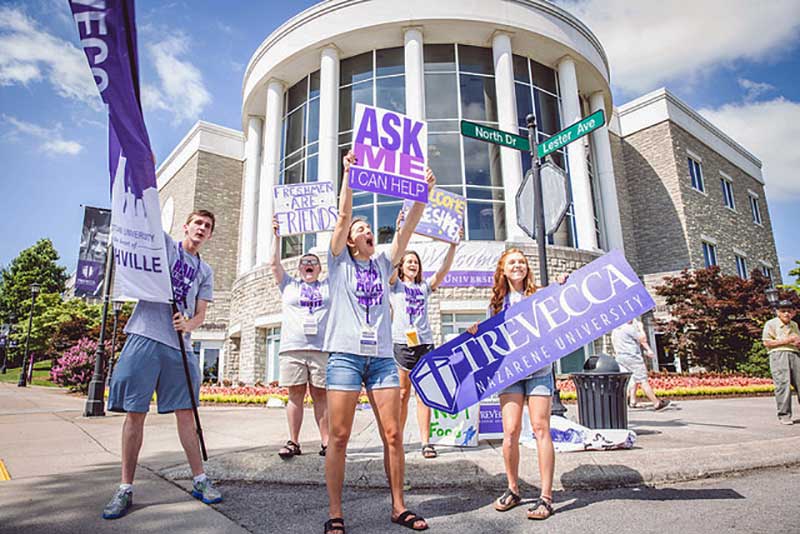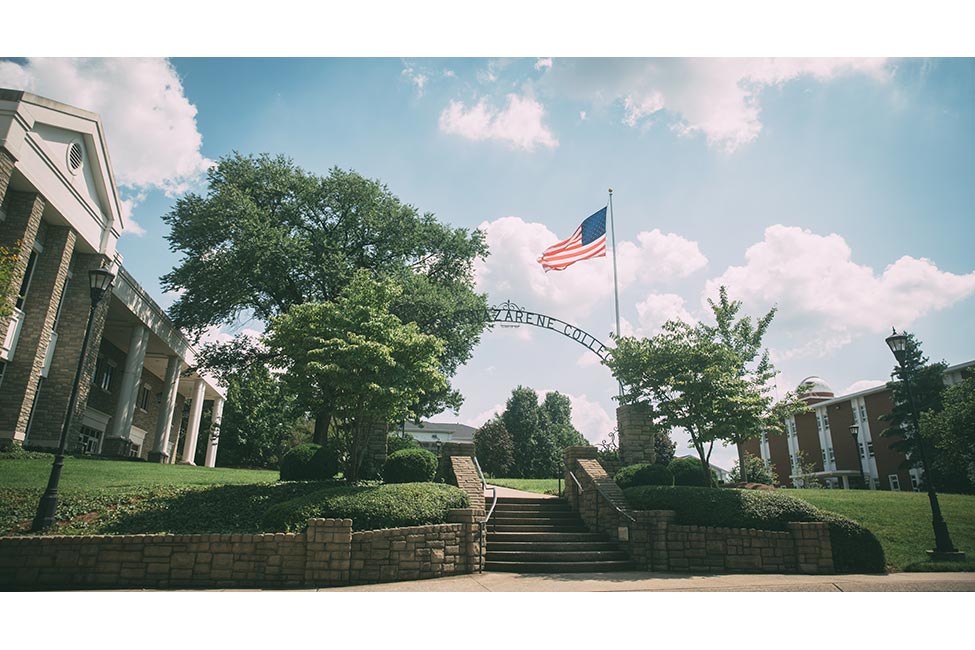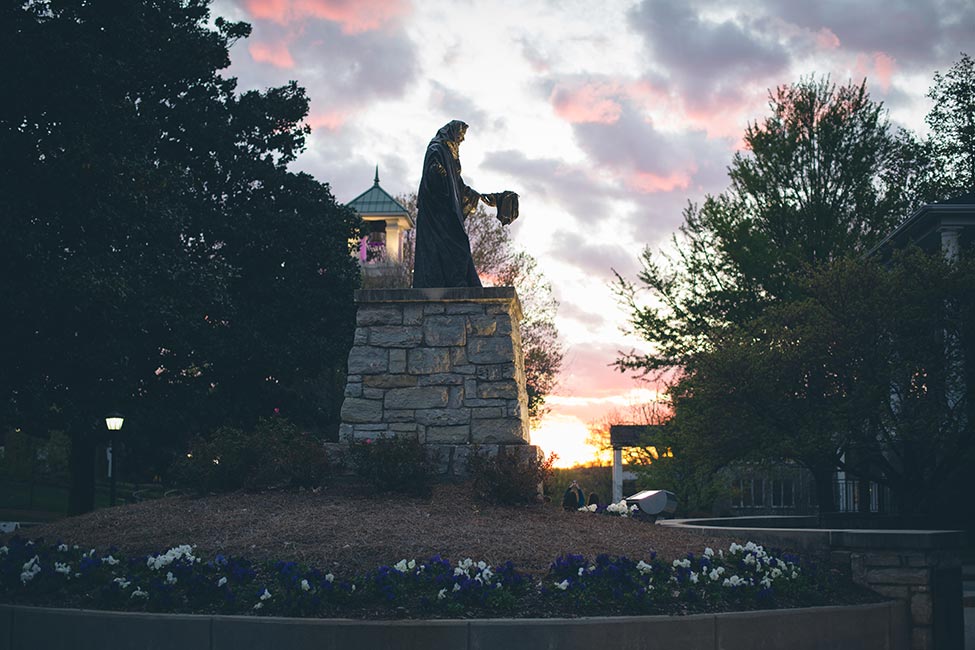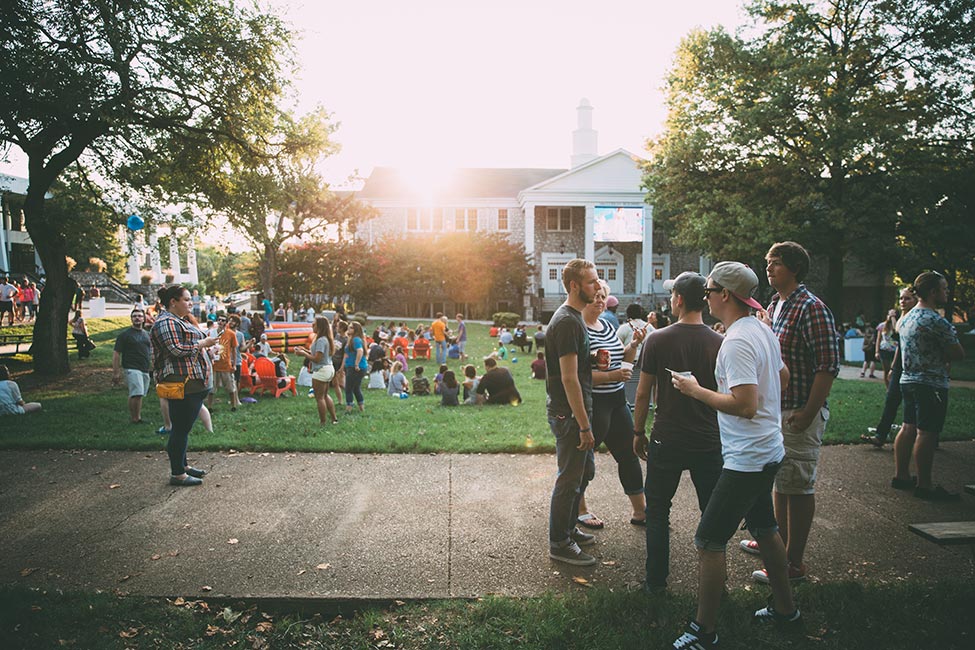 Fast Facts
School Size

Small

Tuition

$15,000—$20,000 Semester

Affiliation

Private

Type of School

University

Student Body Gender

Co-ed

Religious Affiliation

Christian

Scholarships for International Students

Yes

Conditional Admission Available

No

Top Programs

Music, Science, Business Administration

Setting

City

Accreditation and Certification

SACS

Type of Housing

Residence Hall, Apartment

Test Scores

TOEFL: 60 +, IELTS: Band 5.5 +

Social Media
Located in the heart of Nashville, Tennessee, Trevecca Nazarene University (TNU) offers students an exciting university experience in a thriving city. Trevecca is a private Christian university with a strong community focus, encouraging personal, professional, and spiritual growth. Students benefit from a global setting, with 30 nations and 42 American states represented on TNU's campus.  
Located in "Music City, USA"
The school's location in "Music City, USA," is a benefit to students for social and educational reasons.  The New York Times recently named Nashville as the new "It" City in the United States, recognizing it's amazing restaurants, music and arts scene, job market, and culture.  Located only 1 mile from the downtown center, Trevecca students enjoy the many benefits that Nashville offers.    
Academics
Over 90% of Trevecca faculty members hold the highest academic degree in their field, and the classes are small enough to know everyone's name. The classrooms and facilities include state-of-the-art equipment and host over 80 academic programs. Our unique environment allows you to have more hands-on learning opportunities in the classroom, on campus, and within Nashville.
Students are encouraged to fortify their learning outside the classroom through opportunities for internships, research projects, abroad studies, and community service. The high level of student engagement and the social buzz of Nashville make it easy to find activities for all interests. Several colleges and universities are located within a few miles of Trevecca, so the city accommodates those looking for the "college life" experience. 
Financial Aid & Scholarships 
We work with each student individually to help you and your family pay for the cost of attending Trevecca. Your application to Trevecca is also your scholarship application so there is no additional form to fill out. Plus, over 98% of our students receive financial aid. Trevecca offers many forms of financial aid and scholarships for international students including: Academic Scholarships, Leadership Scholarships, Endowments, Need-based Aid, Departmental Scholarships, and more like the unique iWork program that allows you to work on campus. 
Trevecca Highlights and Statistics
A Christian University in the heart of Nashville, Tennessee
More than 80 academic programs of study
3,500 Student Population; 19:1 Student to Faculty ratio
90% of faculty have a PhD or Terminal degree in their field
Each academic program offers internships or practicums to allow real-life experiences and networking
International students from 30 nations represented
Residential Campus offering residence halls and apartments
Scholarships Available for International Students
International and Diversity Student Clubs
Books are included in tuition.
Free Application
Download our Business Brochure inserts here.
For more information:
Trevecca Nazarene University

Bachelor Degree
Accounting
Aeronautical Engineering
Applied Engineering Sciences
Applied Mathematics
Biochemistry and Molecular Biology
Biology
Business
Business Administration
Business Information Systems
Cell and Molecular Biology
Chemistry
Communication
Computer Engineering
Computer Science
Creative Writing
Criminal Justice
Digital Recording Arts
Education
Electrical Engineering
Engineering
English Literature
Environmental Biology/Microbiology
Environmental Studies and Sustainability
Film Studies
General Management
Graphics/Multimedia & Web Design
Health and Wellness
History
Humanities-Prelaw
Information Technology
International Planning Studies
Internships
Journalism
Marketing
Marketing and Communications
Mathematics
Mechanical Engineering
Media and Information Studies
Music
Music Composition
Natural Science
Nursing
Occupational Therapy
Physics
Predental
Premedical
Prenursing
Psychology
Public Policy
Religion
Science
Social Work
Sociology
Special Education
Teaching English Language
Telecommunication and Media
Theatre
Youth Development
2yr/Community College
Arts and Design
Creative Writing
Public Policy
Masters
Business
Education
MBA
Psychology
Special Education
TESOL and Teacher Training