International English Institute
It is easier to learn another language in a country where everyone speaks that language. We plan our program to help you get the most from the English-speaking environment here in Nashville, Tennessee.
Are you trying to find the best place to study English?
It is easier to learn another language in a country where everyone speaks that language. We plan our program to help you get the most from the English-speaking environment here in Nashville, Tennessee.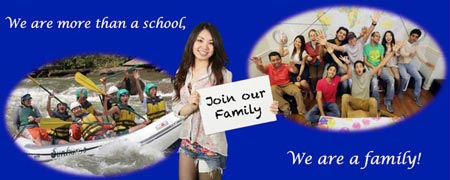 International English Institute (IEI) offers conversation, listening, reading, writing, and grammar classes to help you successfully master English. The Curriculum is divided into six levels, beginner through advanced. Classes meet five times a week for four or five hours per day for full-time students. In addition, IEI plans different kinds of activities throughout each term including cultural, athletic, and social events such as End of Term Party, Conversation Partners, Trips to surrounding cities, and Soccer Matches.
English for Academic Purposes
Focused help is available to students planning to attend university in the United States. Each student has free access to individual counseling and assistance in achieving this goal. The support includes:
Preparation for university academic success by developing skills in reading, writing (including research paper), lecture note-taking and classroom discussion
Linguistic preparation and practice in test-taking skills for standardized tests (TOEFL, IELTS, TOEIC, SAT, etc.)
Cross-cultural counseling about United States university culture and life--the "American" academic world
Assistance in researching, choosing, and applying to US colleges or universities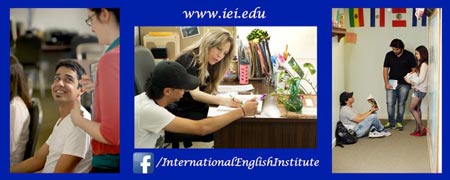 Accreditation:
Since 2000, the International English Institute (IEI) has been accredited by the Commission on English Language Program Accreditation (CEA)– a national accrediting agency recognized by the U.S. Secretary of Education.
Learn more about the CEA and its standards at www.cea-accredit.org
About Nashville:
Nashville has mild weather. In summer the temperature averages between 32°C (90F) and 21°C (70F). In winter, it averages between 8°C (46F) and -2°C (28F). The city is well known for its rich music scene and cultural diversity. According to the Nashville Area Chamber of Commerce, Nashville is home to large Hispanic, Middle Eastern, Kurdish, South and Southeast Asian populations and one in six Nashvillians is foreign-born. Nashville is also ranked as one of the fastest growing economies in the United States with large participation in the automobile production, health care management, music production, and printing and publishing industries.
In addition, Nashville offers a great number of parks and recreational areas which are great for outdoor activities such as mountain biking, hiking, climbing, running, group games, picnics, local fairs, and much more. Nashville hosts an International Airport and is intersected by three major interstate highways, which make it easy to travel anywhere!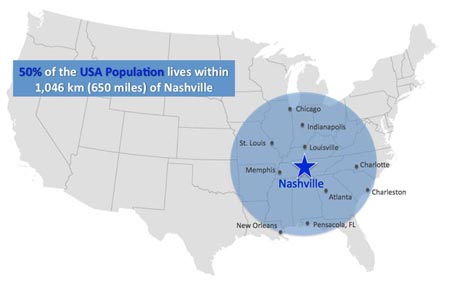 University acknowledgments:
"We have had a long and successful relationship with IEI and their graduates are some of the best qualified international students who enroll in our academic degree programs here at MTSU. The IEI staff work closely with MTSU advisors and staff to prepare students academically, answer any questions about the campus or community, and assist with the application process. The individual attention to each student's academic preparation and planning has demonstrated to me just how much they care about the student's success." – David A. Schmidt, Vice Provost for International Affairs – Middle Tennessee State University
"As the Director of International Undergraduate Admissions at TTU, I have found the students from IEI have been some of the best prepared for the transition from ESL class to university. The programs set up as far as classes, activities, listening lab, computer lab etc. have always impressed me throughout my many visits over the years. I have enjoyed being a close colleague to the team at IEI and found them to be very supportive to the students in their program. I would highly recommend their program." – Charles J Wilkerson, Director of International Education – Tennessee Tech University
Student Testimonials:
"IEI conscientiously takes care of all students, such as hosts, transportation and a circle of friends. When I first came to Nashville, I had no idea how to arrange for a new life with my family (wife and 8 months baby). Allison gave us a lot of advice and support to set up. We'll never forget her kindness. After going to IEI, I took a master's degree program from a famous university and also took a class from the English language institute of this university. I am satisfied with the master's degree program, however I thought that IEI's service and quality were much better than this one.
IEI's mission is totally different from other language institutes. IEI's mission is not only teaching English, but also loving students in a friendly atmosphere and helping them to become like a bridge between cultures. I'm waiting for your joining our IEI!!" - Rikuhei from Japan
Read more
Read less
Tuition
$1,000—$5,000 Session
Fast facts
Affiliation
Private
Top Programs
Type of School
Intensive English Program
---
---
School Size

Medium

Student Body Gender

Co-ed

Religious Affiliation

No Affiliation

Scholarships for International Students

No

Conditional Admission Available

No

Setting

City

Type of Housing

Homestay, Apartment
---
Visit us
640 Spence Lane, Suite 121 Nashville, TN
Become the best version of yourself at International English Institute
Learn about the U.S. education system and how to apply, read interviews with international students, and more.
Subscribe to get the latest from Study in the USA
You can unsubscribe at any time.
---