Furman University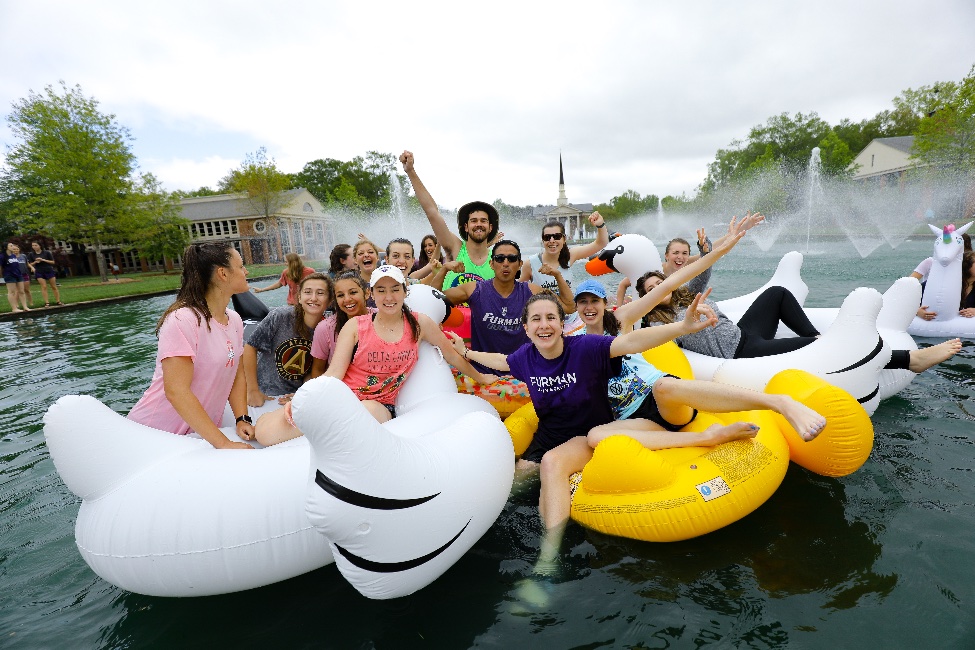 Fast Facts
School Size

Small

Tuition

$50,000—$60,000 Year

Affiliation

Private

Type of School

University

Student Body Gender

Co-ed

Religious Affiliation

No Affiliation

Scholarships for International Students

Yes

Conditional Admission Available

Yes

Top Programs

Chemistry, Computer Science, Psychology

Setting

City, Suburban

Accreditation and Certification

SACSCOC

Type of Housing

Residence Hall, Apartment, Dormitory

Test Scores

IELTS: Band 6.5+, Cambridge English: 175+, Duolingo: 110+, TOEFL: 85+, SAT Eng: 550+

Social Media
Welcome to Furman University!
Founded in 1826, Furman University is one of the nation's premier liberal arts and sciences universities, offering rigorous academics, broad research opportunities, a robust visual and performing arts program, and NCAA Division I athletics.
Furman is located in Greenville, South Carolina, a vibrant, cosmopolitan city nestled in the foothills of the Blue Ridge Mountains and praised as one of America's top travel destinations.
The university's 3.5 sq km campus features an Asian garden, a replica of Henry David Thoreau's cabin, the David E. Shi Center for Sustainability, a Florentine bell tower, a spring-fed lake, 13 miles of paved trails through the woodlands and an 18-hole golf course.
#YouAreWelcomeHere
The university's 2,800 students live and learn on a campus that is internationally recognized for its traditional beauty and modern facilities.
International students, who make up 2% of our student population and represent 22 countries, appreciate our supportive and inspiring community, where students of varying backgrounds and perspectives find success through a combination of outstanding academics, dedicated mentorships and powerful career preparation opportunities.
Throughout the years, the university has worked to strengthen its residential campus community, rich student life, and rigorous academics. Our longstanding tradition of educating motivated, inquisitive students has consistently landed us on U.S. News & World Report's list of America's Best Colleges.
The #YouAreWelcomeHere Scholarship at Furman University will recognize two international students who have a vision for enhancing intercultural understanding. This scholarship will cover up to a minimum of 50% tuition and is renewable annually with satisfactory academic progress.
Furman offers numerous renewable scholarships to first-year students who demonstrate a strong ability to succeed based on their academic achievements, commitment to the community, passion for leading or exemplary talents. Learn more about the selection process  on Furman's scholarship page. 
Why Furman?
Furman provides students a distinctive education in fine arts, humanities, social sciences, mathematics and the sciences, as well as select professional disciplines. Our challenge is to grow students, faculty and staff in knowledge and understanding. We do this through small classes, individual instruction, hands-on learning, empathetic advising and personal attention. Our goal? To be a diverse community of different races, religions, geographic origins and socioeconomic backgrounds.
At the heart of the university is The Furman Advantage, which guarantees every student an unparalleled education that combines classroom learning with real-world experiences and self-discovery. This integrated four-year pathway, guided by a diverse community of mentors, prepares students for lives of purpose and accelerated career and community impact.
Finding your college home is all about the right fit. We invite you to learn more about The Furman Advantage that is awaiting you.
Campus Life
It's not just the lecture halls, laboratories and auditoriums. When you arrive, the entire campus is your classroom. Whether you're looking for a club, career advice or volunteer opportunities, it's easy to get involved and become a part of the Furman family.
With 18 NCAA Division I teams and dozens of club and intramural squads, it's easy to find a game on our campus—even if you just want to sit in the stands and root for the home team.
All students live on campus for four years, cultivating a strong community that encourages collaboration and self-discovery. Furman also provides an exceptional culinary experience, with five dining options.
Get involved in over 165 clubs and organizations. Whatever draws your interest, you'll find a group of students you can connect with. If not, find a few students who share your interest and start your own club!
Testimonials
---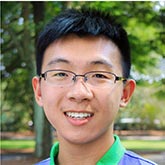 Kunhuan Liu from China
"I love that The Furman Advantage gives everyone opportunities to engage in research projects even in subjects you don't major in. My chemistry professors and computer science professors all care about teaching and engage consistently in pedagogical studies."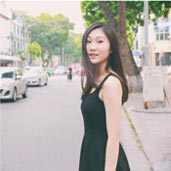 Minnie Pham from Vietnam
"Furman does a very good job of combining classroom learning with real-world experiences and self-discovery. I spent a lot of time reflecting on myself and creating my personal pathway. As a result, I found myself independently working and following my pathway with the great support of my professors and peers."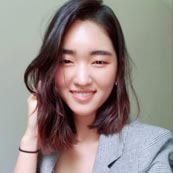 Dahye Kim from South Korea
"One of the best things I have experienced at Furman would be the close relationships with the professors. I am comfortable asking any of the professors about my concerns regarding classes or future plans. It is sometimes unbelievable how knowledgeable each professor is in their field. Furman academically challenges students and also provides hands-on extracurricular opportunities such as research, internships, and conferences. As a chemistry major, I had no difficulty finding internships and research groups in my department. At Furman, not only have I experienced a great intellectual growth but a sense of close-knit community. Students here thrive because a comfortable and supportive campus atmosphere is created to express their opinions."
For more information:
Furman University

Furman University

Greenville, South Carolina
3300 Poinsett Highway
Greenville SC 29613
P: 864-294-2034
Bachelor Degree
Accounting
Anthropology
Applied Mathematics
Art History
Biology
Biomedical Laboratory Science
Business
Cell and Molecular Biology
Chemistry
Communication
Computer Science
Earth Science
Economics
Education
English
English Literature
Environmental Studies and Sustainability
History
Information Technology
Interdisciplinary Studies
Liberal Arts
Literature in English
Mathematics
Music
Music Composition
Neuroscience
Physics
Political Science
Psychology
Public Health
Religion
Sociology
Studio Art
Theatre
Urban and Regional Planning
Women's and Gender Studies