Mercersburg Academy and  ESL Summer Language Intensive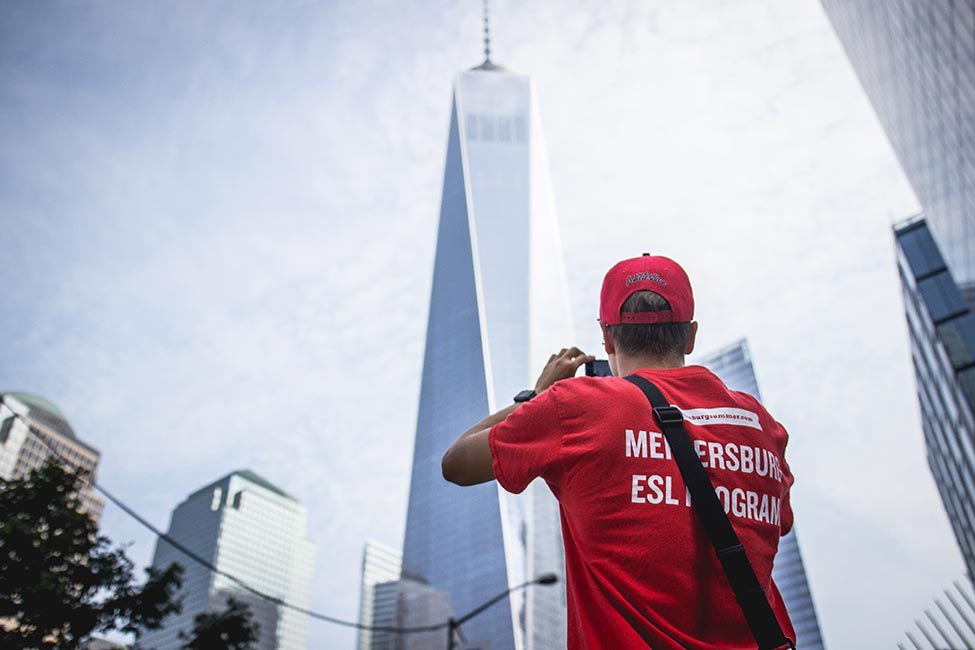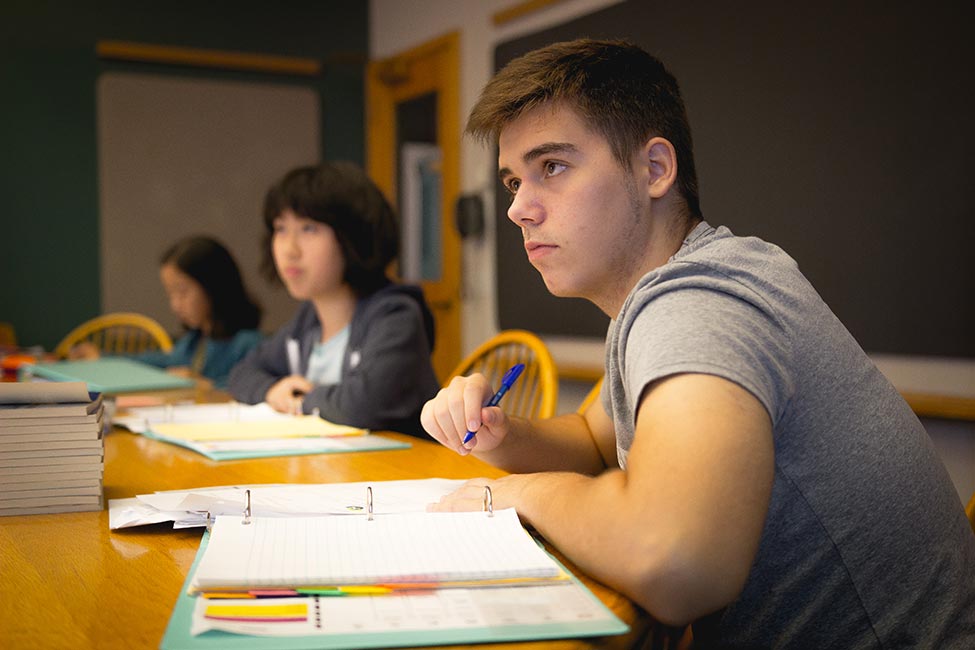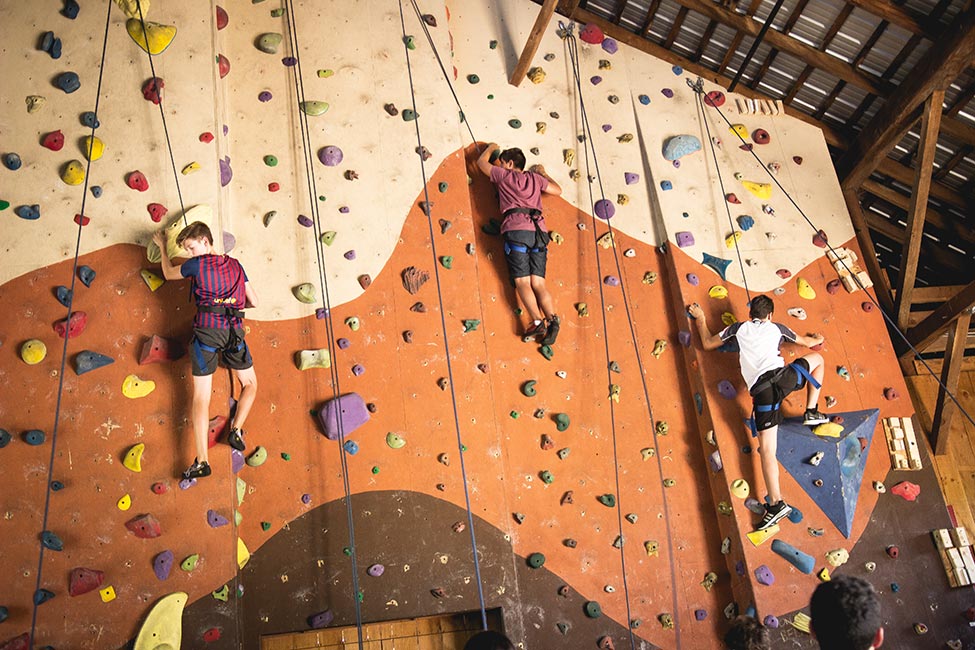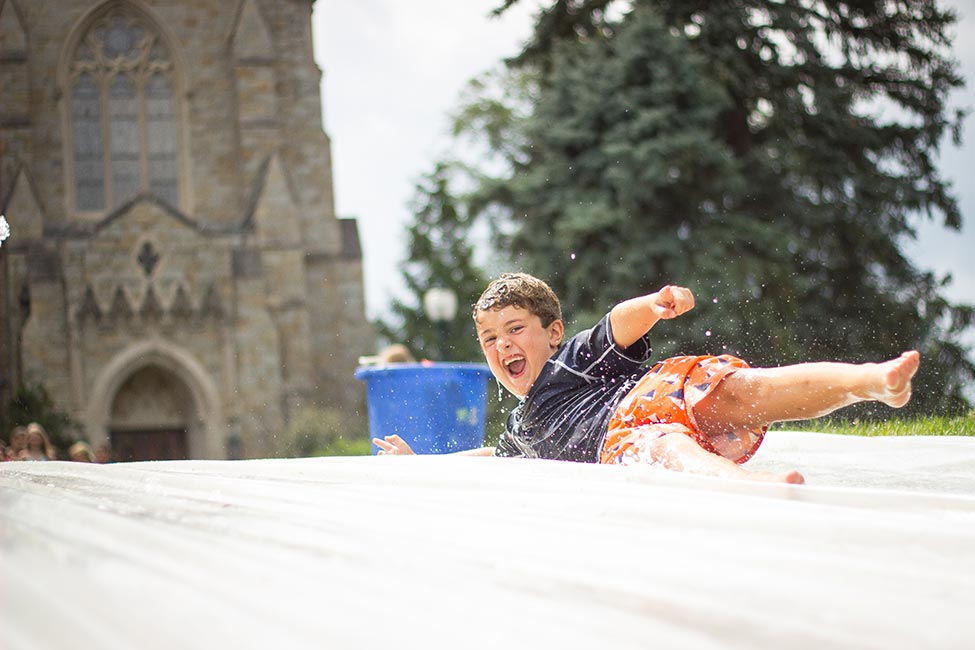 Fast Facts
School Size

Medium

Tuition

$5,000—$10,000 Session

Affiliation

Private

Type of School

Secondary/Boarding

Student Body Gender

Co-ed

Religious Affiliation

No Affiliation

Scholarships for International Students

No

Conditional Admission Available

Yes

Top Programs

English Language (ESL), TOEFL and University Preparation, STEM

Setting

Rural

Type of Housing

Residence Hall, Dormitory

Social Media
Nationally recognized as one of the top schools in the United States, Mercersburg Academy is a private, college preparatory boarding school with a reputation for excellence that attracts young men and women in grades 9-12 from 30 states and 40 nations during the regular school year. Mercersburg extends its commitment to the global community with opportunities for summer study and cultural enrichment for international students.  Our ESL+ summer program reflects this commitment to excellence.
Mercersburg welcomes students from over 15 countries and sovereign areas during the summer for its highly recognized intensive English language program. Students from (but not limited to) Azerbaijan, China, Hong Kong, Hungary, Japan, Khazekstan, Poland, Russia, Spain, Switzerland, Taiwan, and Turkey engaged in demanding academic studies, traveled on exciting cultural trips, and made friends with other students through fun social and athletic activities.
Extensive English development and rewarding cultural immersion experiences draw students who are committed to rigorous academic effort. This intensive and creative program is open to international students who possess a working knowledge of the English language and are able to communicate on at least basic verbal and written levels. It features a comprehensive and stimulating curriculum that improve communication skills in English speaking, listening, writing, and reading.
Each course is specifically designed to allow students to learn these skills through different techniques, subjects, and interactive environments. Among many other things, all students will be asked to attend Vocabulary and Listening Labs, create culminating class projects or presentations, and prepare for the TOEFL test. At ESL+, students will participate in the following classes: English Skills, Listening and Speaking, Study Skills, Test Prep, American Culture, and the United States History, Government and Geography. Classes will teach students the academic language and communications skills needed to be successful in American schools.
In the classroom, ESL+ students are divided by skill level, regardless of age. This proven method for learning places students in environments where they are properly challenged, paced and supported. While courses are taught according to ability to digest information and to apply acquired knowledge, the use of progressive teaching principles allows students who qualify to move easily up levels of study as they master essential skills.
Beyond the classroom, students will get to take part in exciting summer adventures. Day trips on the weekend to major U.S. cities can include Washington, DC, Philadelphia, and New York City. Weekday trips to points of historical and cultural interest are used to extend the learning experience and to assist students in their introduction to U.S. culture and schooling. Other trips off campus include shopping at local malls and outlet centers, as well as trips to amusement parks, performances, cinemas, and professional sporting events. ESL+ utilizes Mercersburg's extensive athletic facilities to play American and international sports such as basketball, flag football, soccer, tennis, and squash. In addition, afternoon electives can include dance, music and visual arts, yoga and crafts.
Students live on campus in one of Mercersburg's modern, air-conditioned dormitories, typically with a roommate. Members of the ESL+ staff live in the dormitories with the students. All academic and extracurricular facilities on campus are available including the student center. Students are allowed to use cell phones during breaks and in the dorms, but are not allowed in the classrooms.
Program Features
Competitive admission and limited enrollment in each grade level.
Diagnostic testing and placement in the appropriate skill level.
Student-to-faculty ratio of 4 to 1.
Consistent success in dramatically increasing English proficiency.
Multiple levels of study in English speaking, listening, writing and reading.
TOEFL preparation courses for all students.
Individual portfolio for each student and prospective schools.
Daily help sessions and supervised evening study hall.
Structured activities beyond the classroom.
Visits to campuses of prestigious American colleges.
Diverse student population.
More than 70 percent of our Senior Program participants attend or plan to attend, American boarding schools.
For more information:
Mercersburg Academy and  ESL Summer Language Intensive

Secondary/Boarding
Arts/Music Camps & Programs
Bridge Programs
English Language (ESL)
Leadership
Study and Travel
Summer Camps/Programs
Summer Pre-University
English Programs
Bridge Programs
English Language (ESL)
General English Programs
Intensive English as a Second Language
Summer Intensive English
TOEFL and University Preparation
Summer
English Language (ESL)
Sports
Summer Camps/Programs
Summer Intensive English
Summer Pre-University
Teaching English Language
Theatre
TOEFL and University Preparation
Certificate/Short Term
Summer Camps/Programs
Summer Intensive English
Summer Pre-University