Queens College
City University of New York
Enter summary text
Welcome to Queens College (QC)
At its founding in 1937, Queens College was hailed by the people of the borough as "the college of the future."
Located in a residential area of Flushing in the borough of Queens—America's most ethnically diverse county—the college has students from more than 150 nations.
A member of Phi Beta Kappa, Queens College is consistently ranked among the leading institutions in the nation for the quality of its academic programs and student achievement. Recognized as one of the most affordable public colleges in the country, Queens College offers a first-rate education to talented people of all backgrounds and financial means.
English Language Study at Queens College
The English Language Institute (ELI) of QC is an academic program for learning English as a second language (ESL). Established in 1945, the ELI at QC is the oldest English language school in the City University of New York (CUNY) and one of the oldest in the entire United States.
For decades, students have come from abroad and from the metropolitan area to learn English. The institute provides an intensive, well-rounded ESL program, providing a solid foundation for success. A great number of students go on to study at CUNY or at other colleges, universities, and professional schools across the United States.
ELI Course of Study
Full-Time Day Program
The ELI's full-time day program provides intensive, well-rounded English instruction and practice, whether your language goals are academic or for professional/career development. All students take a placement exam at the beginning of the semester/session to determine placement in class level. All levels focus on listening, speaking, reading, writing, grammar, vocabulary development and pronunciation. Certificate of Attendance is awarded upon successful completion. Students may choose to take free electives and join clubs on campus.
Part-Time Evening Program
The ELI's part-time evening program provides targeted English instruction and practice, whether your language goals are academic or for professional/career development. Students can focus on listening and speaking, or reading and writing. Many students take both sections for a more intensive program of study. Certificate of Attendance is awarded upon successful completion.
The ELI Exam
Full-time students who pass the ELI Final Exam with a certificate from the program do NOT need a TOEFL score in order to apply to CUNY undergraduate and graduate programs that require a minimum TOEFL score of 61.
ELI Faculty
Unlike their counterparts in many programs in the United States, all ELI faculty members hold master's degrees in Applied Linguistics or Teaching English as a Second Language. With an average of more than 12 years' professional experience and with specialized background in second language acquisition, our teachers employ various instructional methods and materials to meet individual student needs.

A number of our faculty members have published ESL textbooks as well as texts on the theory and methodology of teaching English. Many of these are used worldwide.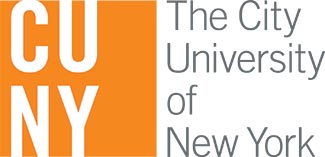 Queens College Campus
The beautiful campus consists of 80 acres lined with trees surrounding grassy open spaces and a traditional quad. The college boasts state-of-the-art computer and science laboratories, a spectacular music building, and the six-story Rosenthal Library. The major classroom building, Powdermaker Hall, has the latest technology throughout. An extensive commitment to sustainability has earned Queens College inclusion in the Princeton Review's first-ever Guide to 322 Green Colleges. 
Student Life
Explore the more than 100 clubs and organizations Queens College has to offer. Clubs give you a way to meet new people and enrich your college experience. Clubs are always looking for new members, and joining is easy. 
On any given week, there are so many events at Queens College that many students linger long after their classes. Those who venture off campus will find shopping and dining within easy walking distance. The attractions of other neighborhoods range from museums to professional sports, sometimes all in one place.
If you choose to explore what lies outside of our campus, QC's shuttle service​ offers transportation to major transit hubs with access to all of New York City. 
Manhattan is only 20–30 minutes away by public transportation.
Housing
Living On Campus
Live on campus in The Summit Apartments, Queens College's residential complex. Conveniently located on the beautiful Queens College campus between the Library and the Gymnasium, The Summit offers apartment-style housing, has a fitness center, private rehearsal spaces, laundry facilities, WiFi, Residence Life Cinema (offering 150 movie titles per month) and more.
You can learn more about The Summit Apartments at the Summit website. 
ELI students are welcome to apply for accommodations at Queens College's residence hall - The Summit.
PLEASE NOTE: If you are applying to The Summit, please write "ELI STUDENT" on the top of your application, under the section called "Student Status."

Living Off Campus
Living off campus around the Queens College area is a great way to fully immerse yourself in the experience of living in Queens, New York City's most culturally diverse borough. For a few rental sites to help you get started, visit the ELI website and click "housing."
ELI Calendar & Schedule
Fall Semester
(end of August or beginning of September to mid-December)
Day classes: 18 hours a week, 4 days a week
Night classes: 4-8 hours a week, 2-4 days a week
Spring Semesters
(end of January to mid-May)
Day classes: 18 hours a week, 4 days a week
Night classes: 4-8 hours a week, 2-4 days a week
Summer Session 1
(end of May to end of June)
20 hours a week, 4 days a week
Summer Session 2
(end of June to mid-August)
20 hours a week, 4 days a week
I-20 Application Deadline Dates
For students living outside of the United States who need an I-20, applications and all necessary documents should be submitted by the following dates:
Fall Semester: mid-July
Spring Semester: mid-Dec
Summer Session ONE: end of March
Summer Session TWO: end of April
Read more
Read less
Tuition
$300—$3000 Semester
Fast facts
Affiliation
Public
Top Programs
English Language (ESL)
Type of School
College
---
---
School Size

Medium

Student Body Gender

Co-ed

Religious Affiliation

No Affiliation

Scholarships for International Students

Yes

Conditional Admission Available

Yes

Setting

City

Type of Housing

Residence Hall
---
Visit us
Kissena Hall Room 100 Queensqc.cuny.edu, NY
Become the best version of yourself at Queens College
Subscribe to get the latest from Study in the USA
You can unsubscribe at any time.
---