Felician University

Fast Facts
School Size

Small

Tuition

$35,000—$40,000 Year

Affiliation

Private

Type of School

University/Intensive English Program

Student Body Gender

Co-ed

Religious Affiliation

Catholic

Scholarships for International Students

Yes

Conditional Admission Available

Yes

Top Programs

Arts and Humanities, Computer Science, Criminal Justice

Setting

Suburban

Accreditation and Certification

EnglishUSA Member, MSCHE

Type of Housing

Residence Hall, Dormitory

Test Scores

IELTS: Band 6+, TOEFL: 65+, Duolingo: 90+, SAT Eng: 470+

Social Media

Founded in 1942 by the Felician Sisters, Felician University is one of the few Franciscan universities in the country, and the only one in New Jersey. We've built our reputation with an emphasis on service and respect for humanity and we strive to represent those values in everything we do.
We provide the individualized attention and support to prepare you for life, and success, after graduation. More than just quality students, we're graduating valuable members of society who are prepared to take on the challenges of an ever-changing world. As a co-educational, liberal arts institution, Felician is home to approximately 2,200 undergraduate, graduate, adult, and ESL studies students. With full-time, part-time and online offerings, you can expect an accommodating university experience at Felician University.
Felician Fast Facts:
One of 20 Franciscan universities in the United States and the only one in New Jersey
Approximately 2200 students enrolled, with over 100 international students from 34 different countries represented
Average class size is 15 students
Located only 10 miles from New York City
Over 90% of international bachelors degree seeking students receive scholarships
10 Division II athletic programs
144-year-old Castle on the Rutherford campus listed in the National Register of Historic Places
Two consecutive years awarded New Jersey Distinguished Student Teacher of the Year
Academics
Felician is a liberal arts institution, offering bachelors, masters, and doctorate programs in over 55 different concentrations.
Some of our most popular programs include Nursing, Business, Accounting, Computer Science, Cyber Security, Education, Psychology, Music, and Communications.
The University is also one of the few universities in the world to be granted Non-Governmental Organization (NGO) status by the United Nations. This distinguishing status with the U.N. gives Felician students a unique opportunity to participate in our U.N. Fellowship Program, gaining unprecedented access to attend U.N. conferences and meet politicians, diplomats and ambassadors from around the world.
American Culture and English Studies (ACES) Program
The American Culture and English Studies (ACES) Program is a comprehensive English as a Second Language (ESL) program with year round intensive language instruction and cultural immersion. The program is designed to prepare students to enroll in a degree program, enter a competitive job market, or simply improve their listening, speaking, reading, and writing skills. In our Intensive English Program, full-time students study for 23 hours a week and must enroll for a minimum of four weeks. Classes are kept to an average of 10 students to ensure students receive a lot of personal attention. In addition to classroom learning, a campus provides a total immersion experience; ESL students can interact with American students, live in the residence halls, participate in clubs, sports, campus activities and explore NYC. Conditional admission to Felician's degree programs is also available to those studying in the full time ACES program. For more information on our ACES program, please visit http://felician.edu/global/international-students/esl-program.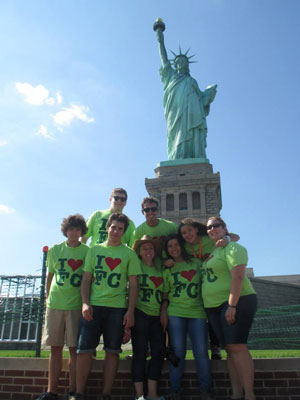 Location
Located in Lodi and Rutherford, New Jersey, Felician University is just 10 miles away from the famous New York City. This gives international students the opportunity to explore New York and all it has to offer, but at the same time gives students the opportunity to retreat to a more residential community for living and studying. With the best of both worlds, international students can grab a train ride to the City, or they can stay home where they are in walking distance to shops, restaurants, and a movie theatre – not to mention the on-campus facilities.
Campus Experience
As a co-educational, liberal arts institution, Felician is home to approximately 2,200 undergraduate, graduate and adult studies students. The campus environment is built on diversity with many spiritual, intellectual, and social events going on throughout the year. With two campuses, each location is self-sufficient, with its own cafeteria, classrooms, academic and administrative offices, study lounges, computer labs, activities and more. This will allow you the opportunity to interact with American students as well as other international students from across the globe.
Scholarships:
Over 90% of international students receive a scholarship for our bachelors degree programs
Scholarships range from $4,500 up to $18,500 per year for our undergraduate applicants
Students admitted to Felician are automatically considered for a scholarship, no separate application is required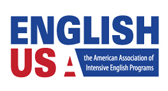 For more information:
Felician University

Felician University

Office of International Programs
One Felician Way
Rutherford NJ 07070
P: 201-559-3518
Bachelor Degree
Accounting
Art
Arts and Humanities
Biology
Bridge Programs
Business
Business Administration
Business Analytics
Communication
Computer Science
Creative Media
Criminal Justice
Cyber Security
Data Science
Education
English Literature
Exercise Science
Film Studies
Finance
General Management
General Studies
Global & Area Studies
Global Studies in the Arts and Humanities
Graphics/Multimedia & Web Design
Health and Wellness
History
Human Biology
Humanities-Prelaw
International Business
Internships
Journalism
Liberal Arts
Marketing
Marketing and Communications
Mathematics
Media and Information Studies
Multimedia Journalism
Natural Science
Nursing
Occupational Therapy
Online Teaching and Learning
Pathway Program
Political Science
Premedical
Prenursing
Psychology
Religion
Serious Game Design & Research
Social Science
STEM
Studio Art
Technology/Computers
English Programs
Bridge Programs
English for Academic Purposes
English Language (ESL)
General English Programs
Intensive English as a Second Language
Intensive Language & Culture
Pathway Program
Summer Intensive English
Masters
Business Administration
Computer Science
Education
Health and Wellness
MBA
Nursing
Psychology
Religion
Special Education
Special Needs/Learning Disabilities
Related Articles
Finding the money to attend college or university can be quite a struggle, especially for international students.