Rutgers University
Rutgers, The State University of New Jersey is comprised of Rutgers University-Camden, Rutgers University-Newark, and Rutgers University-New Brunswick and includes research and clinical care institutes across New Jersey.
Founded in 1766, Rutgers, The State University of New Jersey, is the eighth oldest institution of higher learning in North America. Today, the university is a system comprised of Rutgers University-Camden, Rutgers University-Newark, and Rutgers University-New Brunswick and includes research and clinical care institutes across New Jersey. Rutgers offers more than 100 undergraduate majors and has world-renowned faculty and scholarly excellence in business, arts and humanities, and the sciences, including applied sciences such as engineering and pharmacy. Students choose Rutgers because of its excellent reputation, vast opportunities, and locations convenient to world cities and rapid transit.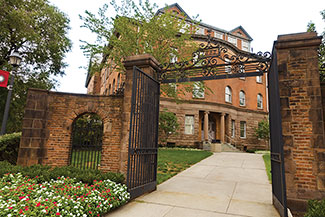 Reputation
Academic excellence:
Rutgers University-New Brunswick is ranked #33 in the world by Center for World University Rankings; #32 in the world for arts and humanities by The Times Higher Education (U.K.) World University Rankings and; #26 for public national universities by U.S. News & World Report.
Rutgers University-Newark is ranked #1 in diversity of its student body and; Rutgers-University-Camden is ranked #28 among regional universities by U.S. News & World Report;
Exceptional Education at an Affordable Price:
Rutgers is the only New Jersey University included in Kiplinger's 100 Best Values in American public colleges and universities.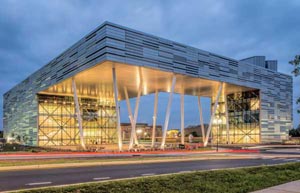 Opportunities
Academics: Rutgers is a comprehensive research university that offers top programs in business, engineering, humanities, the life and physical sciences, and an array of social sciences
Language: The Rutgers Program in American Language Studies (PALS) offers English language instruction for non-native English speakers at every proficiency level who wish to improve their English skills
Faculty: Students work with our award-winning faculty not just in the classroom, but in the laboratory and field as well. Opportunities for close interaction with faculty are possible because of a student-faculty ratio of 14:1 at Rutgers University-New Brunswick, 11:1 at Rutgers University-Camden and 13:1 at Rutgers University-Newark.
Research

As many as 60% of our students conduct research as undergraduates
More than 300 Rutgers research centers support pioneering work in stem cells, climate change, DNA analysis, and more
$700 million annually in research R&D expenditures, among the top 25 in the United States.

Involvement: 400+ student organizations enhance learning in the classroom with cultural, artistic, community, and athletic activities
Diversity: With students from more than 115 countries, Rutgers consistently ranks among the most diverse schools in the nation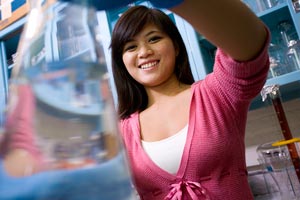 Location
Metropolitan Area: Rutgers is located within an hour by mass transit or auto to New York City or Philadelphia, with Boston and Washington DC just hours away
New Jersey "The Garden State": With more than 209 kilometers of mid-Atlantic coastline, New Jersey's diverse terrain includes dynamic urban spaces, pleasant suburbs, cranberry bog marshlands, wooded areas and mountains ideal for hiking-as well as its famed shore communities.
Locations: With locations in the dynamic cities of Camden, Newark and New Brunswick, Rutgers offers easy access to culture, history, entertainment, shopping, sporting events, and more

New Brunswick: Our flagship university offers something for everyone including world-class athletic and recreation facilities, art galleries, museums, theaters, coffeehouses and even a farm
Newark: Located minutes from New York City with its own thriving culinary and arts center, our Newark location is in one of America's most promising college towns
Camden: Located just across the Delaware River from Philadelphia, our Camden location anchors the Waterfront, an arts and cultural district
Read more
Read less
Tuition
$25,000—$30,000 Year
Fast facts
Affiliation
Public
Top Programs
Business, Computer Science, Engineering
Type of School
University
---
---
School Size

Large

Student Body Gender

Co-ed

Religious Affiliation

No Affiliation

Scholarships for International Students

Yes

Conditional Admission Available

No

Setting

Suburban

Accreditation and Certification

CEA, UCIEP Member

Type of Housing

Residence Hall, Apartment, Dormitory

Test Scores

TOEFL: 80+, IELTS: Band 6.5+
---
Visit us
65 Davidson Road, Room 202 Piscataway, NJ
Learn about the U.S. education system and how to apply, read interviews with international students, and more.