Salem State University
Intensive English Language Program
Achieve your academic and professional goals through personalized instruction as you experience the true spirit of America at our vibrant and welcoming campus in the historic seacoast city of Salem, Massachusetts.
Achieve your academic and professional goals through personalized instruction as you experience the true spirit of America at our vibrant and welcoming campus in the historic seacoast city of Salem, Massachusetts.
About Salem State University
Founded in 1854, Salem State university is part of the Commonwealth of Massachusetts's public higher education system and is proud to be the most diverse state university.
Salem State University is a thriving and caring campus community distinguished by:
Academic quality and achievement
A student-centered approach to teaching and learning
A strong and enduring commitment to diversity and social justice
Dedicated faculty, staff and students who strive to do and be their best
Over 285 international students from 59 countries
Accomplished alumni who are making a difference in their professions, their communities—and the wider world
Excellent Location
Salem is a safe, pedestrian-friendly city where students, residents, and over a million tourists, can easily visit historic architecture, unique attractions, world famous museums, and an eclectic mix of shops and dining options.
With easy access to public transportation, adventurous students can go anywhere!
| DESTINATION | DISTANCE | TIME | MODE OF TRANSPORTATION |
| --- | --- | --- | --- |
| Salem (downtown) | 1.5 km | 15 minutes | University Shuttle Bus |
| Boston | 24 km | 30 minutes | Commuter Rail |
| New York City | 383 km | 3.75 hours | Acela Express Train |
| Philadelphia | 550 km | 5.25 hours | Acela Express Train |
| Baltimore | 682 km | 7.75 hours | Acela Express Train |
| Washington D.C. | 737 km | 7 hours | Acela Express Train |
Why should you study English at Salem State's American Language and Culture Institute (ALCI)?
Accelerate your english language learning by taking our lively and innovative courses that have been strategically aligned to the Global Scale of English (GSE) standards for academic and professional communication.
Select from four (4) program options, six (6) flexibile start dates, and seven (7) intensive levels
Access a pathway to over 30 undergraduate majors and more than 20 graduate programs 
No TOEFL or IELTS requirement for Salem State University admission for students who pass our core level curriculum and program assessments 
Afford your education through our monthly payment plan option
Attend 18 or more hours of class per week from basic to advanced levels, with multiple start dates throughout the year
Participate in classes of small groups of diverse learners and receive personalized language instruction tailored to your needs
Learn from highly trained English as a Second Language (ESL) specialists with master's degrees and international experience
Enjoy fieldtrips into Boston and surrounding areas
Become part of the friendly community of Salem, Massachusetts
Since its establishment in 1993, Salem State University's American Language and Culture Institute has helped hundreds of students develop their English language abilities to enroll in a wide range of degree programs including: 
Business administration
Computer science
Education
Mathematics
Science
Healthcare studies
Students in the Intensive English Language Program enjoy access to ABUNDANT student services and activities on campus including:
Salem State Berry Library and Learning Commons
More than 65 student groups (including International Student Association)
15 varsity sports teams along with intramural sports, and hundreds of student activities scheduled throughout the year
Conversation partners and mentors with native speakers
International coffee hour
Pool, gymnasium and new fitness center
Free shuttle service (around campus and to downtown Salem)
On-campus medical center
Sophia Gordon Center for the Creative and Performing Arts
Spiritual life programs
American Language and Culture Institute Courses
Core English Curriculum
 

Oral Communication (basic to advanced)
Academic Reading and Writing (basic to advanced)

Orientation Courses
 

Introduction to U.S. Culture and Society
Introduction to U.S. Higher Education
Career Exploration and Soft Skills Development

Academic Exploration Courses
 

Citizen Journalism and Digital Storytelling
English for Business Professionals
English for Science and Technology
English for Healthcare Studies

Cultural Immersion Courses
 

Service Learning
Discover Salem: English through Tourism
Discover New England History and Literature
Discover New England Coastal and Marine Life
English Conversation through Food
English Conversation through Sports
English Conversation through Music
English Conversation through Movies

Exam Preparation Classes
 
Special Summer Group Programs
 
From 2-hour workshops to six-week programs, we will collaborate with your department, business, agency, or educational group to develop a customized English language program.
Intensive English Language Program (IELP) Student-Produced Video
(A student-produced video featured at the 2018 Salem Film Festival showcasing students from our multilevel Let's Talk: Strategies for Fluent Conversation course.) 
---
APPLY TODAY! Our online application is free and easy to complete.
(salemstate.edu/ALCI)
---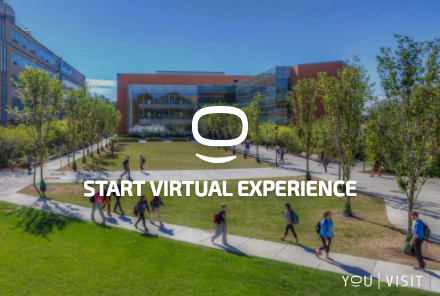 Read more
Read less
Contact Salem State University Now
Tuition
$1,000—$5,000 Session
Fast facts
Affiliation
Public
Top Programs
Business, Computer Science, Intensive English as a Second Language
Type of School
University/Intensive English Program
---
---
School Size

Medium

Student Body Gender

Co-ed

Religious Affiliation

No Affiliation

Scholarships for International Students

No

Conditional Admission Available

No

Setting

City, Suburban

Accreditation and Certification

EnglishUSA Member, NECHE

Type of Housing

Residence Hall, Apartment

Test Scores

IELTS: Band 6+, PTE Academic: 45+, Step EIKEN: Pre-1, Duolingo: 110+, TOEFL: 71+
---
Visit us
Sullivan Building, Room 114 Salem, MA
Become the best version of yourself at Salem State University
Virtual Tour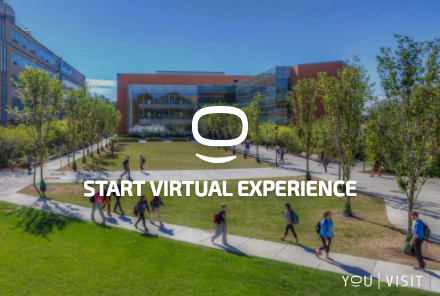 Learn about the U.S. education system and how to apply, read interviews with international students, and more.
Subscribe to get the latest from Study in the USA
You can unsubscribe at any time.
---