Earlham College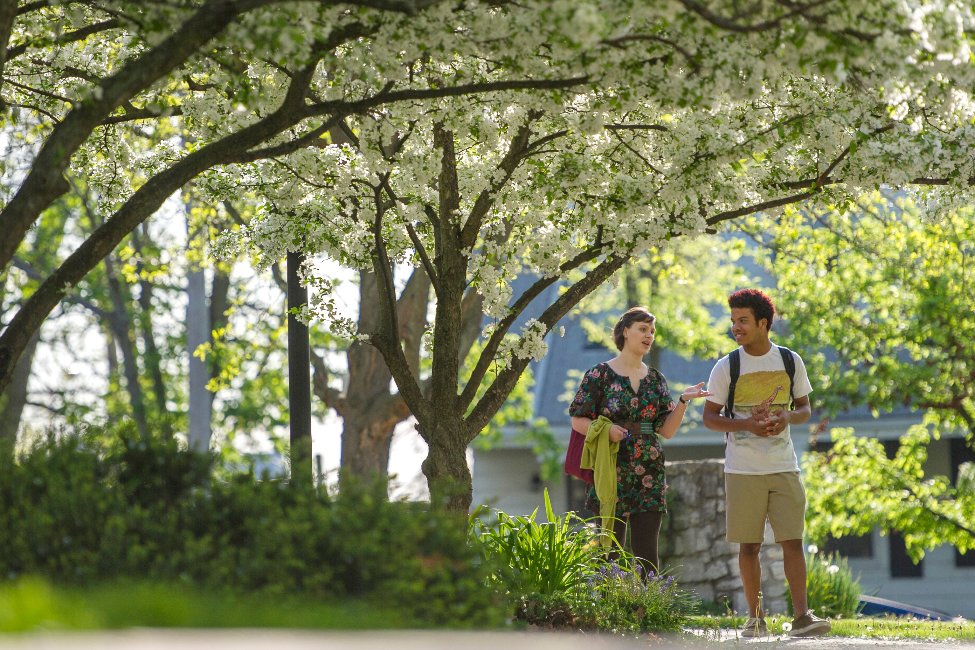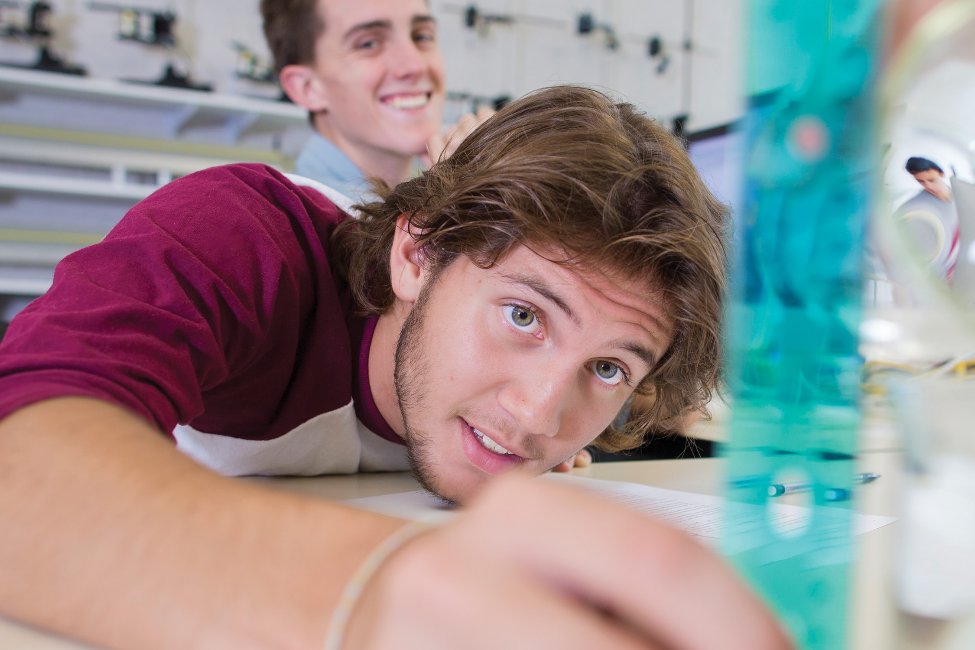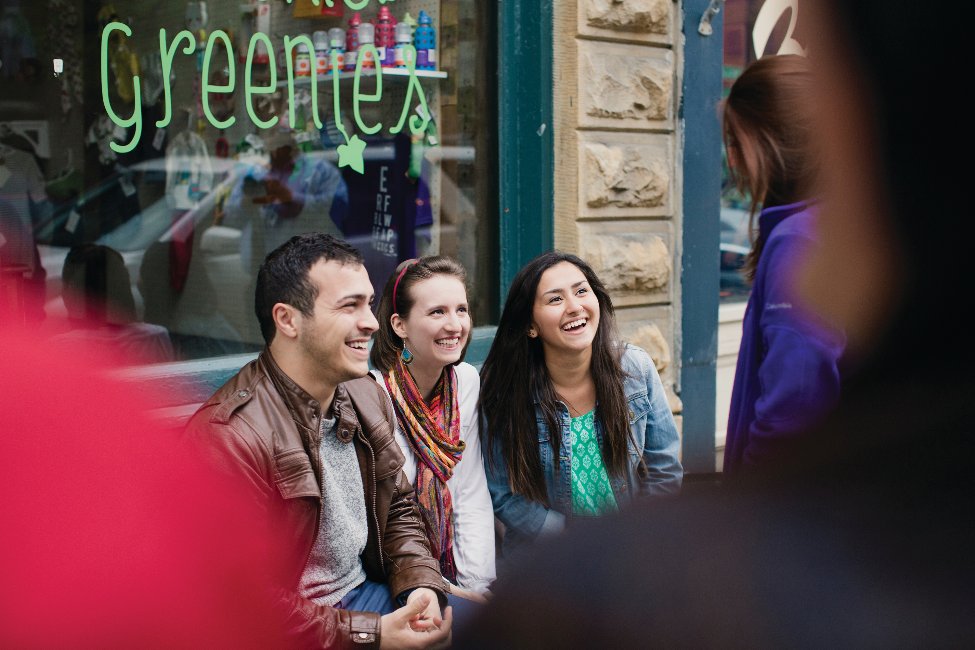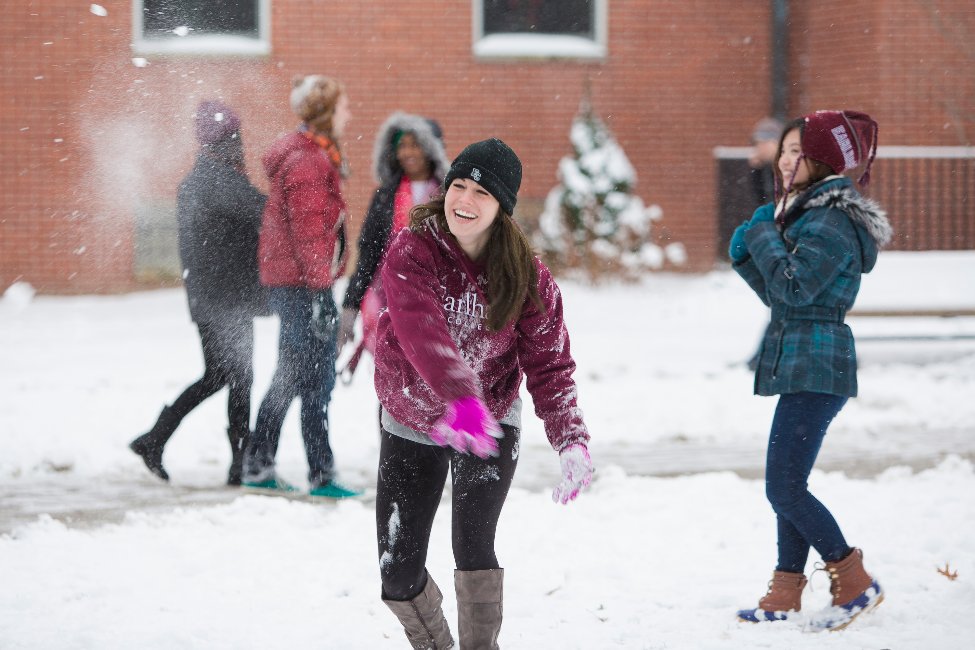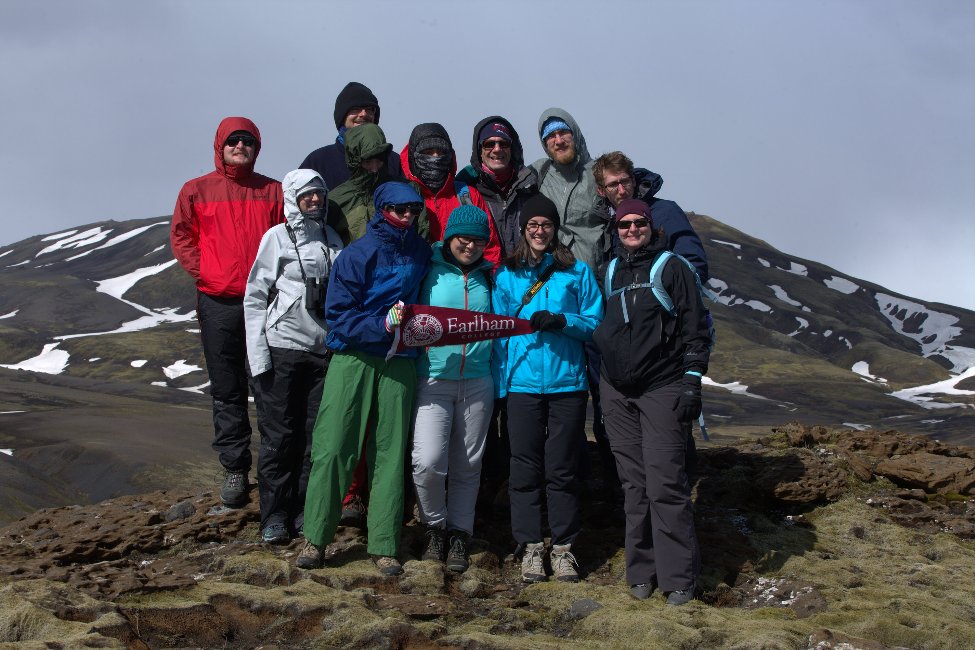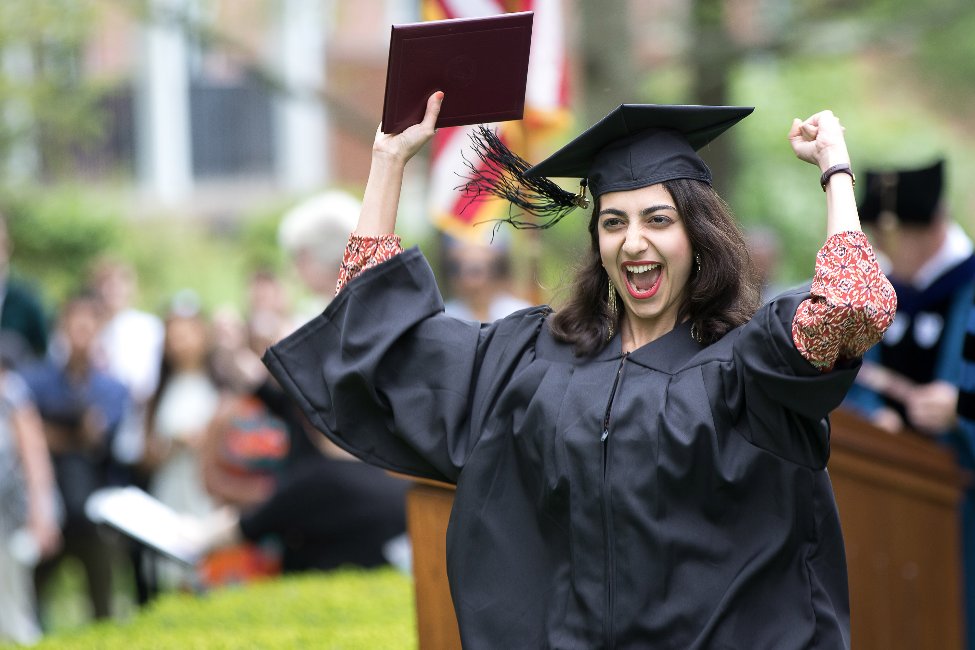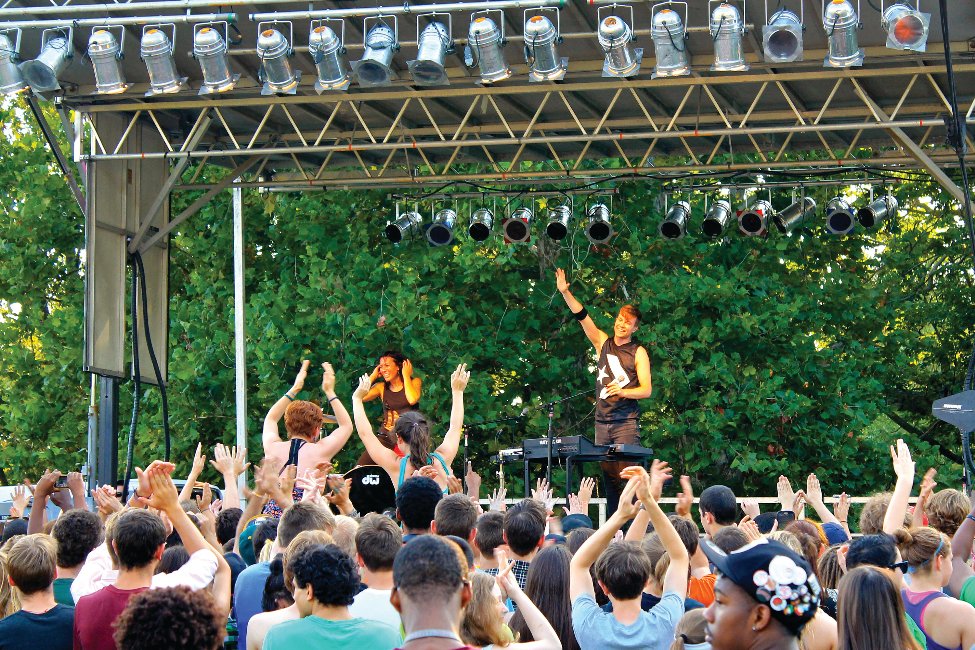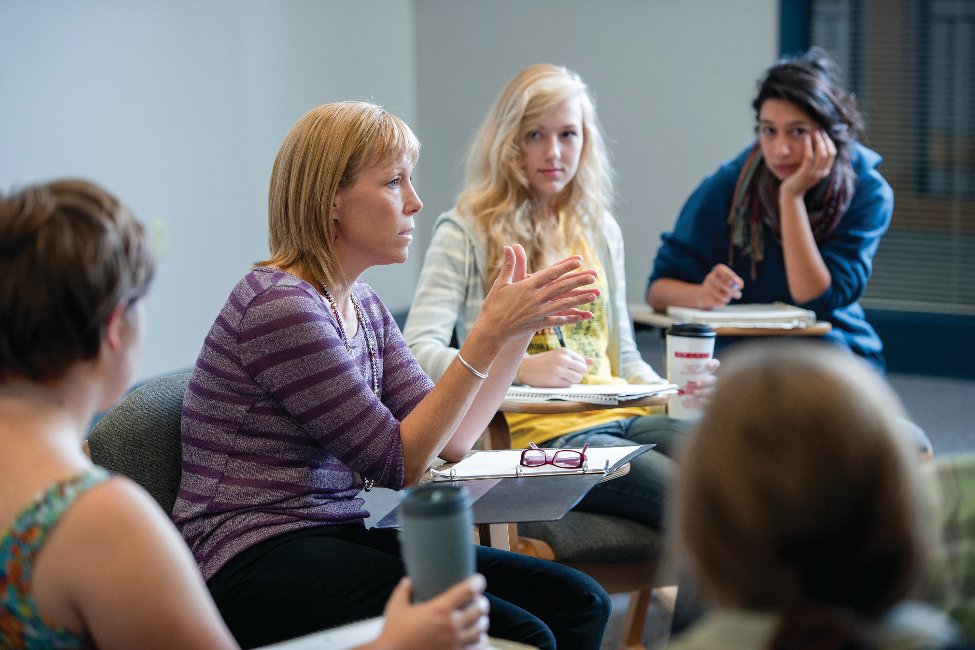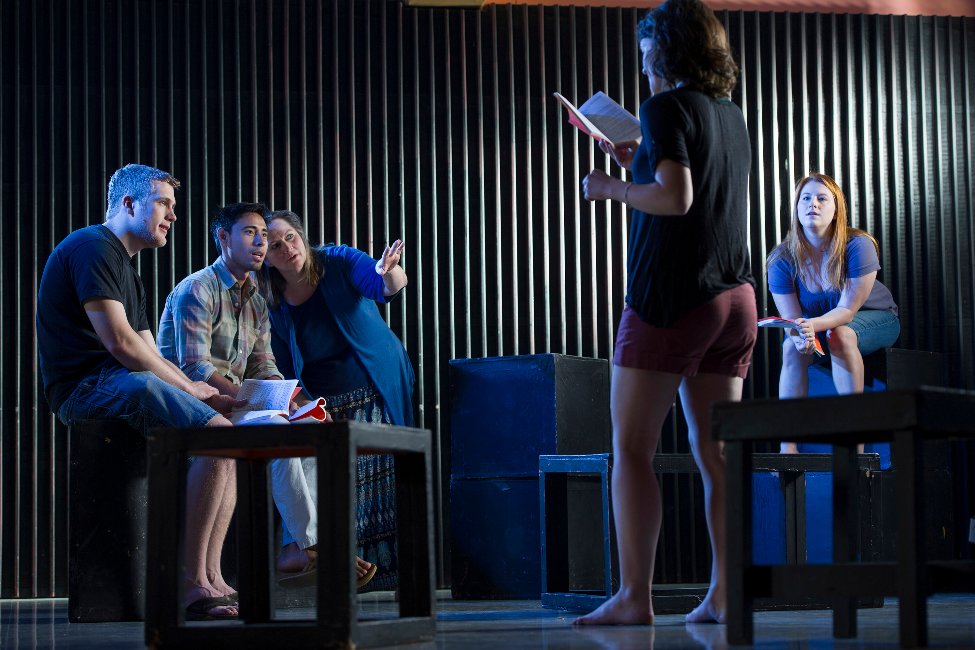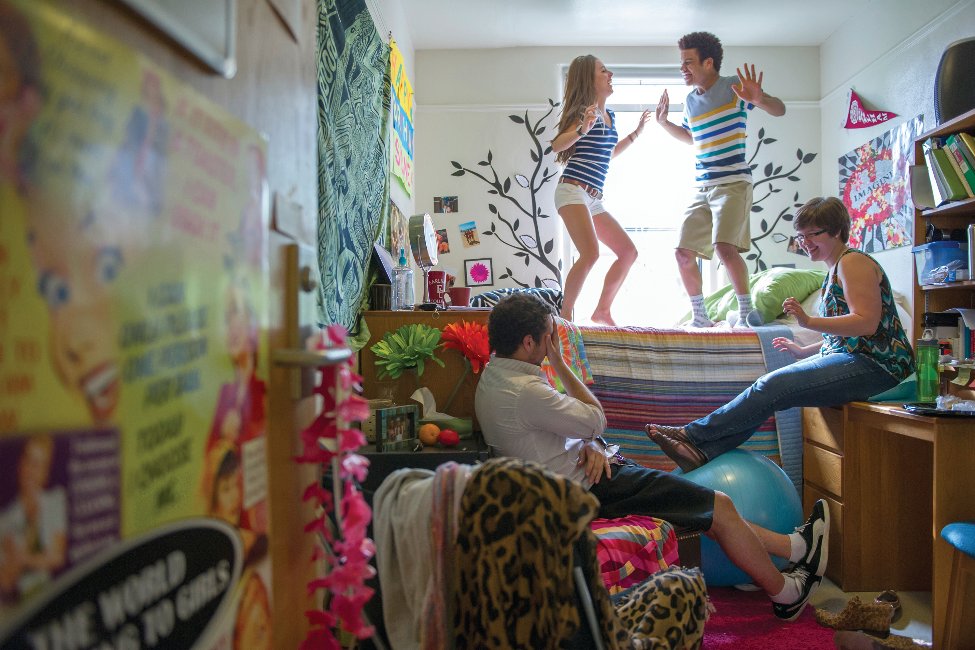 Fast Facts
School Size

Small

Tuition

$45,000—$50,000 Year

Affiliation

Private

Type of School

College

Student Body Gender

Co-ed

Religious Affiliation

Christian

Scholarships for International Students

Yes

Conditional Admission Available

No

Top Programs

Business, Public Health, Biology

Setting

City, Small/College town

Accreditation and Certification

HLC

Type of Housing

Residence Hall

Test Scores

TOEFL: 80+, IELTS: Band 6+

Social Media
Because the world demands courage, creativity and fresh ways forward 
With a distinctive focus on collaboration and hands-on learning – including the offer of funded internships or research opportunities for every student – Earlham College prepares graduates for lives of purpose and accomplishment. 
What brings students to Earlham? For starters, a world class faculty. Earlham is known for its unusually strong commitment to undergraduate teaching. Earlham professors are scholars who teach. 
Students and professors work side by side everywhere from classrooms and labs to rain forests and glaciers. A large percentage of Earlham professors also include students in their research on some of the important challenges facing the world today, often leading to co-authored publications.
Our collaborative approach to learning means that our graduates are exceptionally well prepared to connect with others from different backgrounds, lead diverse groups and build strong personal networks. And from the day they step on campus, students engage with a team of advisors who will know them well and help them prepare for success after graduation.
EPIC: A distinctive approach 
Earlham has shaped its curriculum through an initiative called EPIC. EPIC is a series of transformative educational experiences like study abroad, summer research experiences, team-based projects, internships and extracurricular activities. Whatever career you are getting ready for, EPIC was designed to give you the best sort of collegiate preparation and to stand out as a graduate.
Funded research or internship: A key component of this initiative is the EPIC Advantage, Earlham's commitment to fund an internship or research experience for every student. Funding generally ranges from $3000-$5000 for EPIC Advantage internships, for example.
An uncommon campus experience
Earlham is a residential college of about 1,100 students, and its beautiful campus is located on 800 acres in the city of Richmond, Indiana. It is about an hour's drive from Indianapolis, Cincinnati or Dayton. 
International students thrive at Earlham and make up approximately 21% of the total student body. Our dynamic campus includes more than 200 international students, faculty, and language assistants from more than 60 countries.
Founded by Quakers, Earlham has prepared students to contribute to peace and the social good since its inception. The College welcomes those of all faiths and embraces cultural and individual differences. Earlham's lively and accepting community provides rich opportunities for leadership, friendship and community.
Outcomes
Graduates from the past five years have earned such prestigious awards as the Rhodes Scholarship, Fulbright Scholarship, the Watson Fellowship, the National Science Foundation Pre-Doctoral Fellowship, the Samuel Huntington Public Service Award, and a Fellowship at the Carnegie Endowment for International Peace. 
Of all colleges and universities in the U.S., Earlham also ranks in the top 2 percent for its percentage of graduates who go on to earn research doctorates, a distinction that demonstrates both the level of academic quality and mentoring at Earlham.
Athletics
Whether you are hoping to take part in varsity sports, club sports, or intramurals -- or just get in a great workout, Earlham is ready for you.
Earlham is an NCAA Division III affiliate and a member of the North Coast Athletic Conference. The college offers ten intercollegiate sports for men (baseball, basketball, cross-country, golf, football, lacrosse, soccer, tennis, and indoor/outdoor track) and ten intercollegiate sports for women (basketball, cross-country, field hockey, golf, lacrosse, soccer, tennis, indoor/outdoor track, and volleyball). Club sports include Ultimate Frisbee, men's and women's rugby, Quidditch, equestrian and men's volleyball. 

Thirty percent of the students participate in intercollegiate athletics, and 50 percent participate in an extensive intramural program. Earlham athletic facilities include indoor and outdoor tennis courts; football, baseball, soccer, lacrosse, and hockey fields; an all-weather track; and a spacious athletics and wellness center. 
For more information:
Earlham College

Earlham College

Earlham College
801 National Road west
Richmond IN 47374
P: 765-983-1600
Bachelor Degree
Animal Science
Anthropology
Art History
Biochemistry and Molecular Biology
Biology
Biomedical Laboratory Science
Bridge Programs
Business
Business Administration
Cell and Molecular Biology
Chemistry
Computer Science
Earth Science
Economics
Education
English Literature
Environmental Studies and Sustainability
Finance
General Management
Geological Sciences
Global & Area Studies
History
Human Biology
Human Development and Family Studies
Humanities-Prelaw
International Relations
Internships
Liberal Arts
Linguistics
Literature in English
Marine Sciences
Marketing
Mathematics
Microbiology
Music
Music Composition
Natural Science
Neuroscience
Philosophy
Physics
Physiology
Plant Biology
Political Science
Premedical
Psychology
Public Health
Religion
Science
Sociology
Special Needs/Learning Disabilities
Sports
Statistics
STEM
Studio Art
Supply Chain Management
Technology/Computers
Theatre
Women's and Gender Studies
World Politics (BA)
Zoology