The English Language Learning Center at Governors State University

Fast Facts
School Size

Small

Tuition

$5,000—$10,000 Semester

Affiliation

Public

Type of School

Intensive English Program

Student Body Gender

Co-ed

Religious Affiliation

No Affiliation

Scholarships for International Students

No

Conditional Admission Available

Yes

Setting

Suburban

Accreditation and Certification

EnglishUSA Member, HLC

Type of Housing

Residence Hall, Apartment

Social Media
The English Language Learning Center
The English Language Learning Center (ELLC) at Governors State University, located in University Park, Illinois, the South of Chicagoland, is proud to be a part of the safest university in Illinois. Here, students experience full-immersion and integration into the Governors State University community and receive full access to campus resources while studying English.
The English Language Learning Center at Governors State is a member of EnglishUSA and accredited under Governors State University's accreditation by Higher Learning Commissions.
School Features
Programs
The English Language Learning Center is proud to be home to a diverse population with representation from countries around the globe. The ELLC at Governors State offers instruction in various areas of English language preparation:
Intensive English Program for students with student visas
Part-time English Program for students who are GSU international students, international faculty, staff and scholars, study abroad students and their families, community members
Summer Special Program for Foreign University Faculty
Short-term English program for people holding other than F1 visas
TOEFL/IELTS Test Preparation seminar
Private tutoring
Courses
The ELLC at Governors State specializes in courses for people interested in improving their English Language skills for academic, personal, and/or professional purposes. Course offerings include:
Listening, Speaking, Pronunciation
Reading and Vocabulary
Writing
Grammar
Multimodal Literacy (academic computer literacy and educational technology skills)
Introduction to American university and community
TOEFL test preparation
We offer four levels (beginning – advanced).
Classes are small and students receive attention to individual learning styles and needs.
Intensive English classes meet 20-21 hours per week.
Upon successful completion of all levels of the Intensive English Program, students' Governors State University English test requirement will be waived.
Faculty
All instructors at the English Language Learning Center at Governors State University have Master's degree in TESOL, English or a higher degree
Academic Year Schedule
Fall Semester Intensive English Program: late August - mid-December
Spring Semester Intensive English Program: early January - early May
Summer Semester Intensive English Program: mid May – early August
We also offer shorter customized length of studies; please contact the program for details
Tuition and fees
$5,500 per semester. This includes tuition, textbooks, placement and exit testing, insurance, cultural activities, GSU gym and swimming pool, GSU library, parking, free TOEFL seminar, and a TOEFL iBT exam.
Admission Criteria
Applicants under 17 years old must submit a signed agreement by their parents or legal guardians to study at the English Language Center at Governors State University
Admission Procedures
Submission of a completed application
Copy of passport
Required documents to obtain I-20 document for student visas
Evidence of financial support for students requesting an I-20 form.
Admission to the ELLC at Governors State does not constitute admission to any other program at Governors State University, and students are required to submit separate applications to their desired programs at Governors State.
Housing
If you are in need of housing during your attendance to our program, we offer living arrangements through Governors State University Housing.
If you do not wish to live in University Housing, but are still in need of lodging options, you can contact our Office of International Services for assistance.
Student Services
Immigration and academic advising
Access to all Governors State University services and facilities (gym, Olympic-size swimming pool, library, etc.)
Campus activities and excursions to local points of interest such as Navy Pier, Downtown Chicago, Museums, Governors State University activities and events
Student Clubs
Governors State University offers various student clubs. International Culture Organization is the club that supports international and domestic students to celebrate diverse cultures on campus.
About Governors State University
Founded in 1969, Governors State University (GSU) is a four-year public university in the state of Illinois that champions openness, innovation and flexibility. Serving more than 5,500 students, GSU offers 64 degree and 24 certificate programs and our students earn the qualifications needed to succeed in business, industry, healthcare, the arts and education.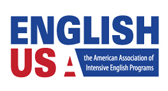 For more information:
The English Language Learning Center at Governors State University

English Programs
American Conversational English
Business English
English for Academic Purposes
English for Professionals
English for Specific Purposes Programs
English for Young Learners (ages 10-17)
English Language (ESL)
General English Programs
Intensive English as a Second Language
Intensive Language & Culture
Online Certificate Program
Summer Intensive English
TOEFL and University Preparation
Online
English for Academic Purposes
English Language (ESL)
Certificate/Short Term
English for Specific Purposes Programs
English Language (ESL)
Summer Intensive English
TOEFL and University Preparation
Summer
English for Specific Purposes Programs
English Language (ESL)
General English Programs
Summer Intensive English
TOEFL and University Preparation