Eastern Illinois University
Eastern Illinois University provides the best undergraduate education of any public university the region. This tradition of excellence is continued in a high-caliber master's program. EIU's strengths are evidenced by excellent teacher-preparation programs, and by an array of business, technology, engineering, arts and sciences programs.
Eastern Illinois University: Overview
Eastern Illinois University, located in the east central Illinois community of Charleston, provides the best undergraduate education of any public university the region. This tradition of excellence is continued in a high-caliber master's program. EIU's strengths are evidenced by by an array of excellent business, technology, engineering, education, arts and sciences programs. The University's more than 11,000 students come from over 40 nations.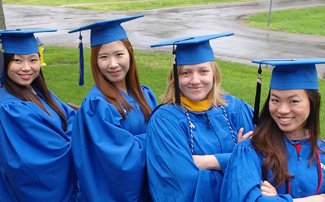 Why Should I Attend EIU?
Strong Academics: EIU is ranked in the top 5% nationally (and number 1 in Illinois) for preparing students for doctoral programs according to the National Science Foundation. In addition, US News and World Reports (2012) ranked EIU as the number two public university in Illinois. The University's high academic standing is reflected in high rates of student retention and graduation rates, alumni job placement, and satisfaction among alumni and employers.
Personal Attention from Distinguished Faculty: EIU features a small faculty-student ratio of 1:15 and 100% of professors have attained their PHD. Research collaboration between students and professors is strongly encouraged.
Safe and Friendly: EIU is located in a safe and friendly small town with many opportunities to get involved in the university and local community.
Prestigious Scholarships Available: Scholarships for high qualifying international students are available.
What degrees are available?
Eastern offers 44 undergraduate and 25 graduate degrees in the College of Arts and Humanities, the College of Business and Applied Sciences, the College of Education and Professional Studies, the College of Sciences, and the Graduate School. The University also features a Sustainable Energy degree option and research opportunities to go along with an impressive new Renewable Energy Center, the only one operated by a university in the US.
Where is EIU?
EIU is within three hours from Chicago, St. Louis, and Indianapolis, and within easy driving distance of Champaign-Urbana. Convenient rail service to downtown Chicago and Champaign-Urbana is available through the Amtrak train station in nearby Mattoon.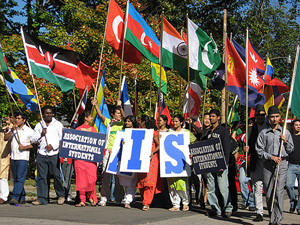 What is the cost?
Approximate cost for one year is about $32,800 for undergraduates and $24,600 for graduates. Undergraduate students with a GPA of 3.5 are eligible for the Undergraduate Excellence Rate worth about $12500 in scholarship money. Other scholarships are available for other undergraduates and graduate students.
What support is available for international students?
The Office of International Students and Scholars provides extensive services including transcript evaluations, orientation, immigration advising and cultural events and activities.
A free shuttle bus transportation to local stores and surrounding community.
On-campus housing including dorms, apartments, and married and family housing.
Over 150 registered student organizations.
Career services to assist with internships, resumes and job searching.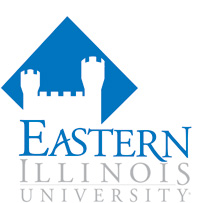 Read this real student's interview:
Elnaz Abedian, from Iran, majors in Art at Eastern Illinois University in Charleston, Illinois
Read more
Read less
Tuition
$15,000—$20,000 Semester
Fast facts
Affiliation
Public
Top Programs
Type of School
University
---
---
School Size

Medium

Student Body Gender

Co-ed

Religious Affiliation

No Affiliation

Scholarships for International Students

Yes

Conditional Admission Available

No

Setting

Small/College town

Type of Housing

Residence Hall, Apartment, Dormitory
---
Visit us
International Students and Scholars Charleston , IL
Learn about the U.S. education system and how to apply, read interviews with international students, and more.