TLA The Language Academy
Welcome to TLA- The Language Academy in Fort Lauderdale. Fort Lauderdale, Florida is one of the most beautiful ocean front locations in the U.S and the perfect place to study English. Our Academy is surrounded by beaches, canals and parks and there are facilities near the school for swimming, water sports, tennis, golf and soccer. Students from all over the world come to here to learn English, have fun, and make new friends!
TLA is a world-renowned language school located in the heart of downtown Fort Lauderdale, Florida. Offering year-round English, Business English for Professionals in our Executive Center, Test Preparation for TOEFL, TOEIC, IELTS and Cambridge FCE, CAE, CPE, BEC and TKT, University Preparation and High School Placement, TLA is the perfect place to immerse oneself in the American culture and English language.
At TLA, teachers and staff make it their mission to help our students feel like TLA is their home away from home. The compassion, patience and attention given to each individual student creates an environment where our students feel safe, comfortable and at home when in class and on trips.
We offer outstanding academic programs and excellence in student services at competitive rates and at an unsurpassed quality/price ratio.
LOCATION
Florida is known as the "Sunshine State" thanks to its 310 days of sunshine per year and 900 miles of beautiful palm-lined beaches. Our City is one of the most delightful locations in the U.S. It is only 25 minutes by car from Miami and it is surrounded by parks and beaches. Fort Lauderdale is an attractive residential area and offers countless free-time activities. The Museum of Modern art is within walking distance and so is world-renowned Las Olas Boulevard, a shopping and restaurant heaven. 
The state offers a variety of natural attractions, such as a long chain of islands off the southern coast, over 30,000 lakes and the Everglades National Park. This park preserves the natural habitat for thousands of tropical plants and animals and is still home to Indian tribes. Fort Lauderdale itself is internationally known as the "Venice of America" with 85 miles of navigable waterways and canals.
GENERAL ENGLISH
Intensive English
Progress quickly
Enrich your fluency while nurturing your confidence and conversation skills
Practice skills using real life situations and materials
Improve your level effectively with clear goals and objectives
Be introduced to vocabulary, idioms and pronunciation technique and error correction
Semi-Intensive English
Practice skills using real life situations and materials
Improve your level effectively with clear goals and objectives built on the European Framework
Be introduced to vocabulary, idioms, pronunciation technique and error correction
Mini Group (Maximum 5 students) General English-Platinum Course
Learn with other motivated students
Receive greater individual attention, guidance and feedback from your teachers
Get additional error correction and pronunciation critique
Achieve more confidence
EXAM PREPARATION
Cambridge FCE CAE CPE
Concentrate on exam skills
Immerse yourself in English for the purpose of taking a specific test
Take practice exams regularly
Be assessed on your performance through assignments
Develop personalized reading and study plan exam techniques
Improve your overall level and fluency
Cambridge Summer Course
Immerse yourself in English for a month
TOEFL
Set goals and receive assessment and track your progress through homework, quizzes and practice exams
Improve all areas of your English while concentrating on exam skills and strategies
Receive a recognized English qualification for your future entrance to college or University in the USA or your profession
Show your employer a measure of your English proficiency success
Take afternoon dedicated writing and accent reduction seminars in full day option
IELTS
Prepare to enter a college or university or use the score to show your employer
Improve all areas of your English
Get an IELTS score to measure your level of proficiency in speaking, listening, writing and reading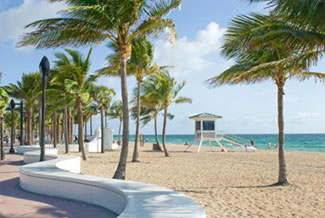 PROFESSIONAL AND CAREER DEVELOPMENT
Executive English for Business Professionals
Learn in separate small classes (max 5) for A2-C2 levels
Practice general business terminology, idioms and phrases
Discuss your needs as well as your classmates needs in order for our teacher to plan a program that covers these topics and achieves your objectives
Improve your career by making presentations, using critical thinking and problem solving, conducting negotiations and writing professional reports, emails and letters
Gain intercultural awareness by interacting with professionals from other countries
English Course Plus Practicum
Combine your course with an American experience
Develop your language skills
Prepare your resume
Practice successful interviewing techniques
Use new skills in English
Gain valuable, authentic American experience in a work environment
LONG TERM
Academic Semester/Year Program
Concentrate on your studies in order to enter a college or university participating in general English and test preparation courses such as TOEFL and IELTS
Focus on your English skills to expand your career opportunities taking a variety of courses including TOEIC and Cambridge
Develop fluency, accuracy and appropriate uses of English
Receive excellent guidance, monitoring, feedback and assessment throughout your course through class homework and regular progress and level tests linked to the CEF, presentations and essay writing
Meet with the DOLP regularly to review learning objectives and outcomes and review independent research
HOUSING
TLA will arrange and look after your accommodation needs. We arrange dormitory style guest houses, homestay, apartments and hotels.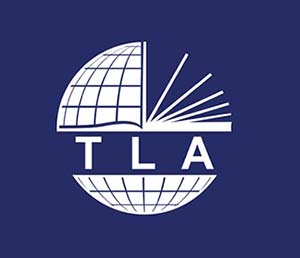 JUNIOR PROGRAMS
For young learners aged 13-18.
Winter, Spring and Summer program available includes:
20 lessons
3 accommodation choices (Hotel-triple occupancy, Homestay -double occupancy (*does not include weekend lunches, evening activities or excursions) and Campus dormitory-double occupancy (available summer only)
All meals
24 hour care, supervision, and support
2 full-day including 1 Orlando amusement park) and 3 half-day excursion per week including Miami South Beach and The Everglades
2 beach days and social activities including shopping!
Junior Program locations:
City Center Ft. Lauderdale, Florida – (14-18 yrs)
St. Thomas University, North Miami, Florida – (13-18 yrs)
Read more
Read less
Tuition
$0-$500 Session
Fast facts
Affiliation
Private
Top Programs
English for Professionals, Intensive English as a Second Language, TOEFL and University Preparation
Type of School
Intensive English Program
---
---
School Size

Medium

Student Body Gender

Co-ed

Religious Affiliation

No Affiliation

Scholarships for International Students

No

Conditional Admission Available

No

Setting

City

Accreditation and Certification

ACCET Accredited, EnglishUSA Member

Type of Housing

Residence Hall, Homestay, Apartment, Dormitory
---
Visit us
200 South Andrews Avenue, Suite 401 Fort Lauderdale, FL