Fresno City College
State Center Community College District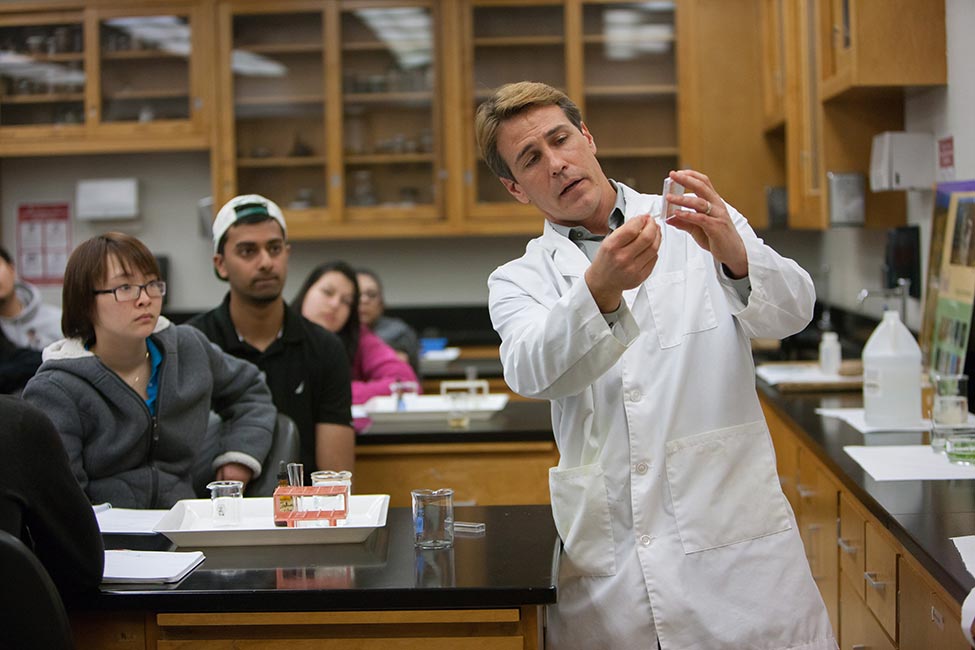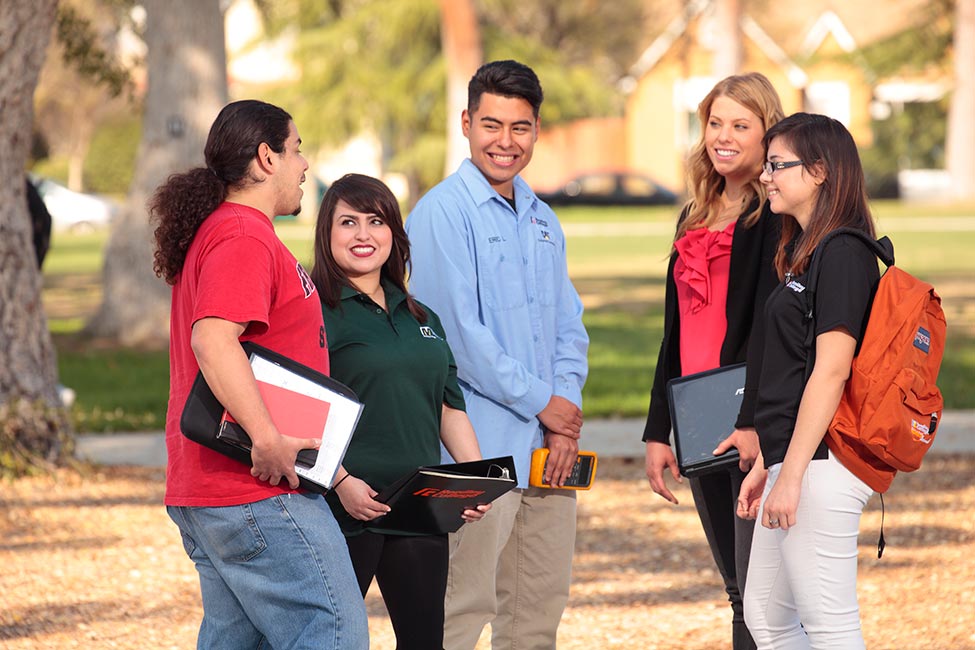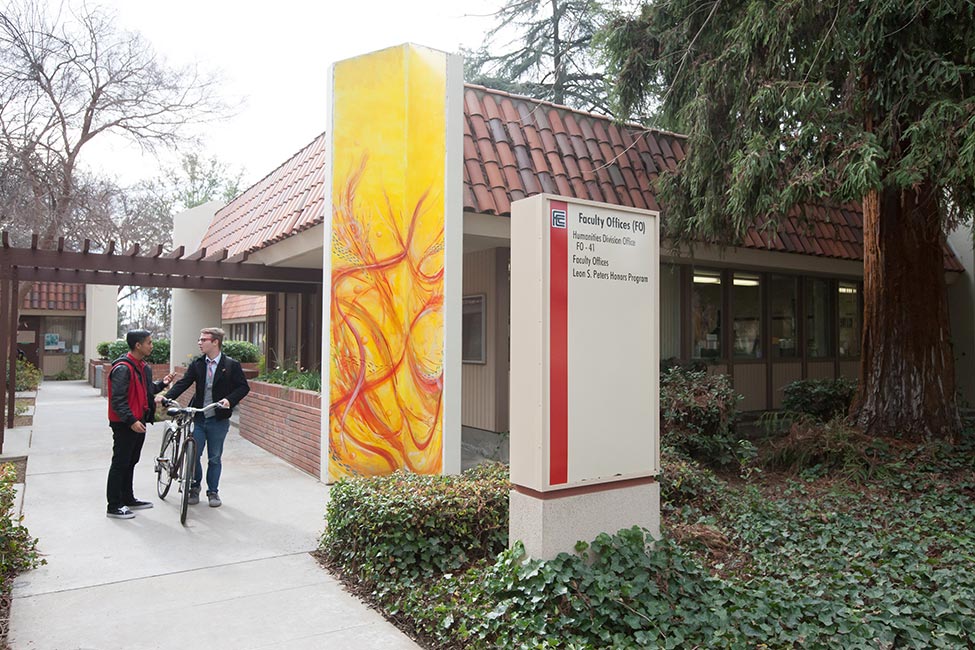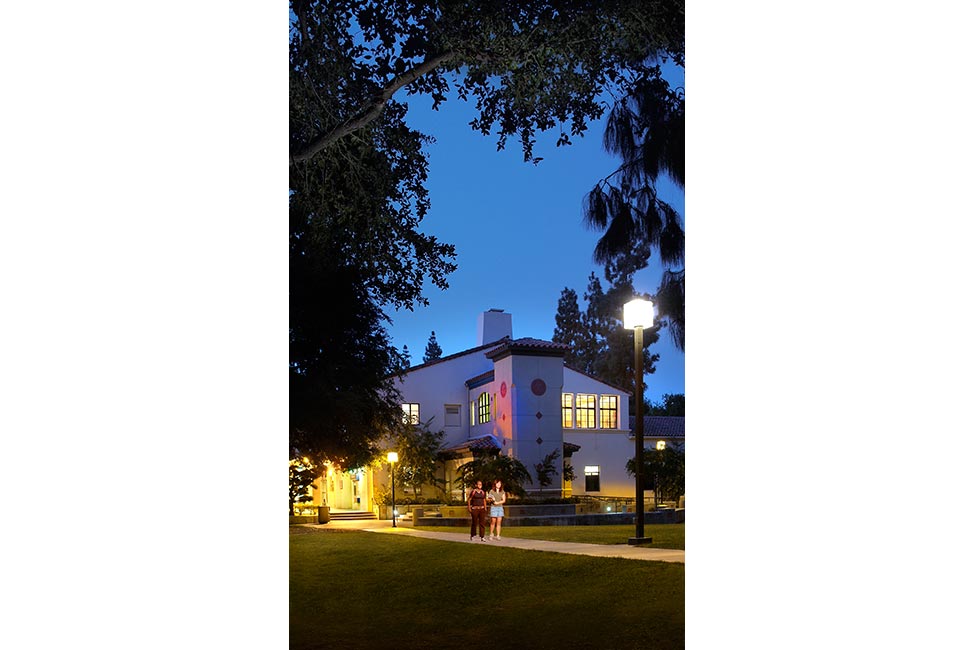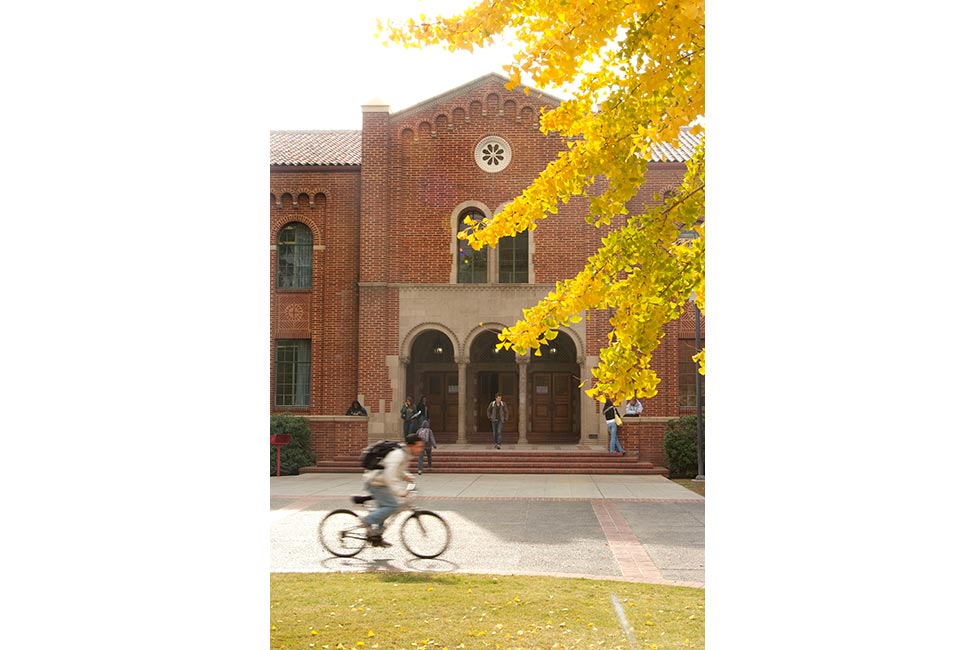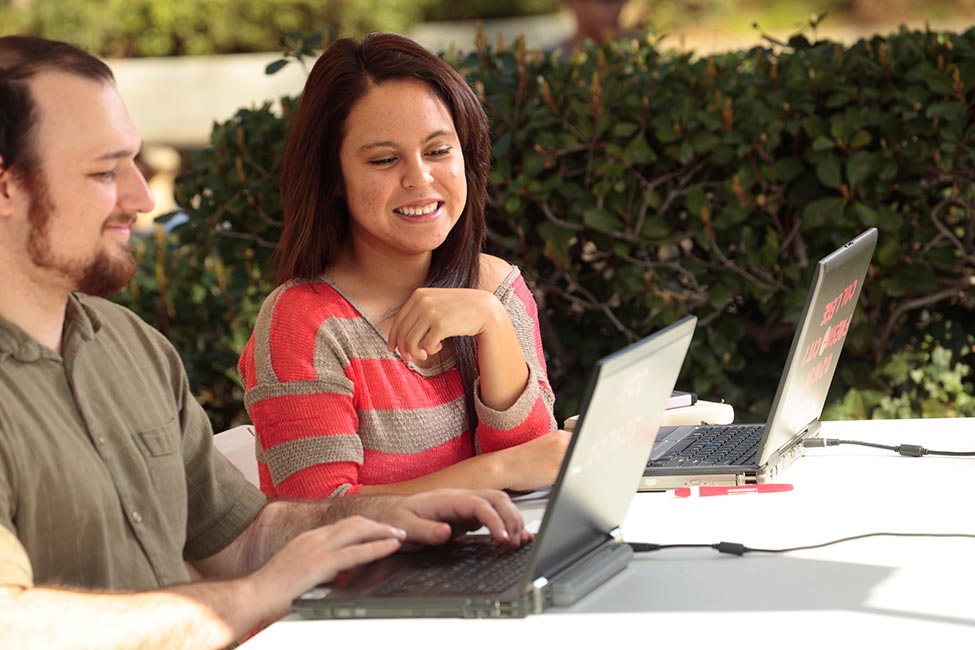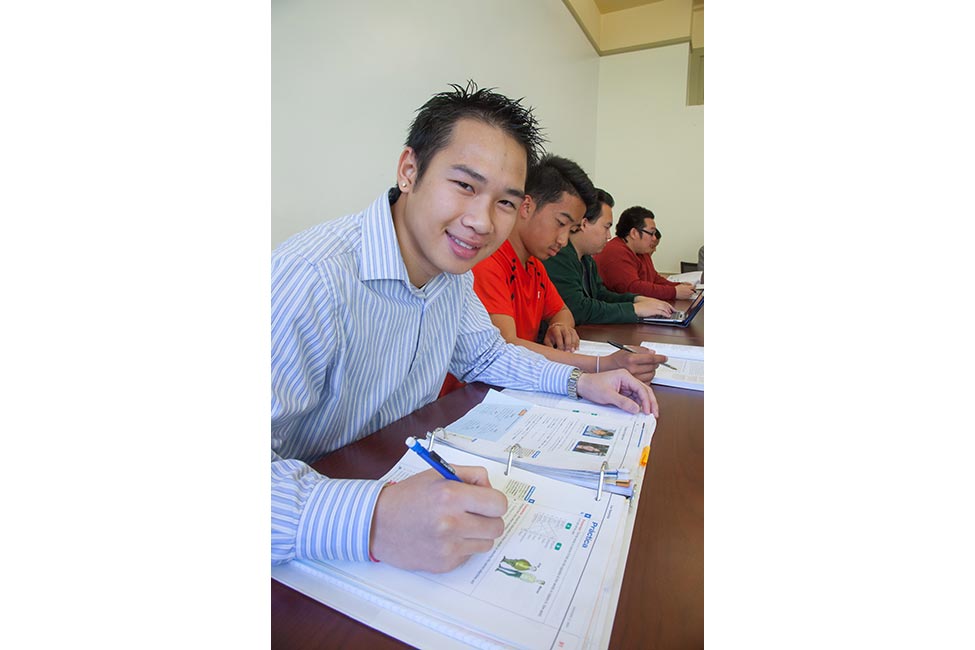 Fast Facts
School Size

Large

Tuition

$3000—$6000 Semester

Affiliation

Public

Type of School

2yr/Community College

Student Body Gender

Co-ed

Religious Affiliation

No Affiliation

Scholarships for International Students

No

Conditional Admission Available

No

Top Programs

Arts and Humanities, General English Programs, Business Administration

Setting

City

Accreditation and Certification

WASC

Type of Housing

Apartment

Test Scores

IELTS: Band 5+, TOEFL: 61+

Social Media
Welcome to Fresno City College!
Fresno City College is proud of its diverse student population and its enrollment of over 24,000 students. Our international students represent more than 45 countries from all continents and the academic curriculum includes over 200 majors of study from which to choose.  Fresno City College offers English language courses to increase the English skills in the process of earning a degree or preparing to transfer to a University.
The International Students Program at Fresno City College provides a one-stop service with trained counselors and staff to meet the needs of the international students.  Students enjoy and benefit from individualized academic counseling, college activities, clubs, the honors program, athletics, and other extra-curricular activities.
Fresno City College is centrally located in California and is approximately three hours by car to San Francisco or Los Angeles. Beautiful coastal cities can be reached in about two hours. Fresno is located in the prosperous San Joaquin Valley where industry and agriculture thrive.
FCC is a two-year community college fully accredited by the Western Association of Schools and Colleges. Students may earn associate degrees, certificates of achievement, or may transfer to four-year universities.
The college is committed to offering high quality education at an affordable cost. For $311 per unit you can complete all of your general education and major requirements before transferring to a four-year college or university.  You can also complete a two-year degree or certificate program and become immediately employable.
Apply to Fresno City College and join our thriving and diversified student body. To determine whether you are eligible for admission to FCC, please complete and return the following documents;
TOEFL or IELTS
Bank Statement or Bank Letter
Affidavit of Support
High school or college transcripts (official copies in a sealed envelope will be required)
Online Application needs to be completed online.
Anticipated expenses include your insurance and living expenses:
Tuition Minimum per semester: 12 units x $336 = $4,032
Tuition Maximum per semester: 18 units x $336= $6,048
The insurance premium each year is estimated to be $1454.00 a year. Usually this is paid in two installments, one per semester. This includes repatriation and medical evacuation. Health insurance must be purchased at Fresno City College. Personal or Private insurance will need approval to be accepted as a substitute.
Living expenses are estimated at $12,500 per academic year but this can vary significantly depending on lifestyle.  You may also share an apartment with another student or friend and divide expenses.
Total Cost
Total expenses are estimated to be approximately $22,000 a year.
Hours of Operation: Monday-Friday 8:00 a.m.- 5:00 p.m.
Student Services Building, Room 108 (lower level)
1101 East University Avenue, Fresno, California 93741 USA
Phone: (559) 442-8256
For more information:
Fresno City College
State Center Community College District
Bachelor Degree
Accounting
Advertising
Anthropology
Architecture
Art History
Arts and Design
Arts and Humanities
Automotive Technology
Business
Business Information Systems
Chemistry
Child Development
Communication
Composition
Computer Science
Conservation Law
Construction Management
Criminal Justice
Culinary
Digital Recording Arts
Earth Science
Economics
Education
Electronics
Engineering
English Literature
Fashion
Film Studies
Finance
Food Industry Management
Food Science
Geography
Geological Sciences
Global & Area Studies
Global Studies in the Arts and Humanities
Graphics/Multimedia & Web Design
Health and Wellness
History
Human Resource Management
Humanities-Prelaw
Information Technology
Internships
Journalism
Law
Liberal Arts
Linguistics
Literature in English
Marketing
Mathematics
Microbiology
Music
Music Composition
Nursing
Nutritional Sciences
Online Teaching and Learning
Philosophy
Physics
Physiology
Political Science
Premedical
Prenursing
Psychology
Science
Social Work
Sociology
Special Education
Special Needs/Learning Disabilities
Sports
Statistics
STEM
Studio Art
Teaching English Language
Technology/Computers
Theatre
Vocational Career
Women's and Gender Studies
Zoology
2yr/Community College - 2+2 Programs
Accounting
Advertising
Anthropology
Apparel and Textile Design
Architecture
Art History
Arts and Design
Arts and Humanities
Arts/Music Camps & Programs
Automotive Technology
Bridge Programs
Business
Business Administration
Business English
Chemistry
Child Development
Communication
Composition
Computer Science
Criminal Justice
Culinary
Digital Recording Arts
Earth Science
Economics
Education
Electronics
Engineering
English Language (ESL)
English Literature
Fashion
Film Studies
Finance
Food Industry Management
Food Science
General English Programs
Geography
Geological Sciences
Global Studies in the Arts and Humanities
Graphics/Multimedia & Web Design
Health and Wellness
Heating/Refrigeration/Air conditioning
History
Human Biology
Human Development and Family Studies
Human Resource Management
Humanities-Prelaw
Information Technology
Interior Design
Internships
Journalism
Law
Liberal Arts
Linguistics
Literature in English
Marketing
Mathematics
Medical/Dental
Microbiology
Music
Natural Science
Nursing
Nutritional Sciences
Online Teaching and Learning
Philosophy
Physics
Physiology
Political Science
Premedical
Prenursing
Psychology
Science
Social Work
Sociology
Special Education
Special Needs/Learning Disabilities
Special programs
Sports
Statistics
STEM
Studio Art
Summer Camps/Programs
Theatre
University Transfer
Vocational Career
Women's and Gender Studies
Summer
Art History
Arts and Humanities
Arts/Music Camps & Programs
Chemistry
Child Development
Communication
Earth Science
Film Studies
Finance
Food Industry Management
Journalism
Liberal Arts
Political Science
Sociology
Women's and Gender Studies
English Programs
Bridge Programs
Business English
English for Specific Purposes Programs
English Language (ESL)
General English Programs
Certificate/Short Term
Business
Graphics/Multimedia & Web Design
Heating/Refrigeration/Air conditioning
Special programs
Vocational Career