College of Marin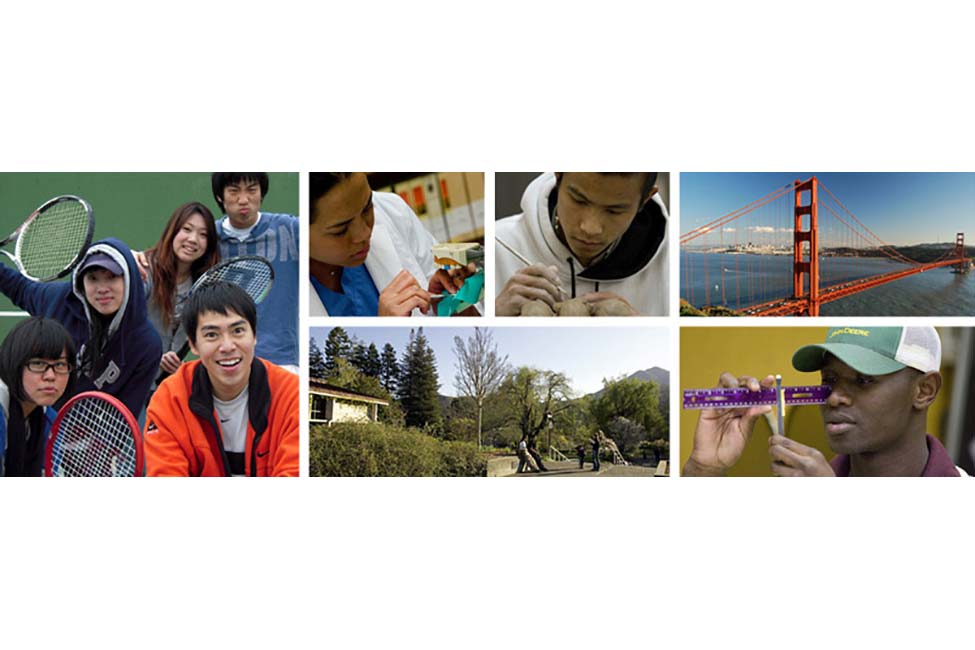 Fast Facts
School Size

Small

Tuition

$1,000—$5,000 Semester

Affiliation

Public

Type of School

2yr/Community College

Student Body Gender

Co-ed

Religious Affiliation

No Affiliation

Scholarships for International Students

No

Conditional Admission Available

No

Top Programs

Business, Child Development, Vocational Career

Setting

Suburban

Accreditation and Certification

EnglishUSA Member

Type of Housing

Homestay, Apartment

Test Scores

TOEFL: 60 +, IELTS: Band 6 +

Social Media
Great Reasons to Attend College of Marin
Our History of Success
Excellent Academic Program
Safe and Conveniently Located Campuses
University-Caliber Faculty Members
Personal Attention and Small Class Size
Excellent Counseling and Support Services
Student life: Clubs, Sports, and Activities
Our History of Success
College of Marin is a successful place to start your education. We are recognized by students from around the world as one of California's best preparatory programs for transferring to a four-year college or university.
Established in 1926, College of Marin is fully accredited by the Western Association of Schools and Colleges (WASC). WASC accreditation means that College of Marin credit instruction is fully approved for transfer to four-year universities, such as the University of California (UC) and California State University (CSU) schools.
College of Marin has one of the highest rates of transfer to UC-Berkeley in California because of the overall excellence of instruction and personal support students receive to attain their educational goals. Many international students who have completed studies at the College of Marin have been admitted to UC-Berkeley, UCLA and UC-Davis, among others.
Excellent Academic Program
College of Marin welcomes International Students from all over the world to join our Academic University Transfer Program and Intensive English Program.
Students may complete more than half of their bachelor's degrees at College of Marin. We offer courses that satisfy the lower division requirements for transfer as juniors to California State University, University of California, private universities, and out-of-state universities. Each year, hundreds of College of Marin students transfer to 4-year universities.
In addition, College of Marin offers a Transfer Admission Guarantee (TAG) to seven University of California campuses, including Davis, Irvine, Merced, Riverside, San Diego, Santa Barbara, and Santa Cruz.
Safe Campus Locations
Our two beautiful and safe campus locations in Marin County offer excellence in instruction, friendly multi-cultural students and instructors, and supportive student services to make you feel "at home," wherever you are from. Just minutes away from San Francisco across the world-famous Golden Gate Bridge, College of Marin's International programs bring you into a vibrant college campus life, with fun activities and superior instruction to keep you interested.
University-Caliber Faculty Members
College of Marin faculty members are recognized for their excellence in the classroom. Marin's instructors have degrees from such institutions as Stanford; Harvard; Yale; Columbia; UC Berkeley; California College of the Arts; SFSU; Royal College of Music, London; and many other top educational institutions.
Personal Attention and Small Class Size
At College of Marin you can enjoy a high quality college experience in a supportive setting. With about 20 students per class students will receive personal attention and opportunities to interact with their professors/
Excellent Counseling and Support Services
College of Marin offers a variety of services designed to help students get started and keep them on track, including academic counseling, career counseling, tutoring, Disabled Students Program and Services, Extended Opportunity Program and Services, and financial aid, among others.
Student life: Clubs, Sports, and Activities
College of Marin offers opportunities for you to participate in a variety of exciting activities, student clubs, including the International Society Club, and intercollegiate athletic sports.
Intensive English Program
College of Marin's Intensive English Program has more than 30 years of success educating English language learners. We welcome new and returning F-1 international students, F-1 transfer students from other schools, au pairs, and local residents who wish to improve English language skills. Under our Conditional Admissions Agreement, students who complete the advanced level are guaranteed admission into College of Marin Credit Program, without the TOEFL requirement. Students will also be granted a waiver of the $50.00 Application Processing Fee. All other conditions for admissions to the International Student Credit Program must be met.
Fees for the 2014-2015 year
Academic Program:
$50.00 non-refundable application fee
Estimated $6,142 Tuition and Fees per academic year (minimum 12 units per semester).
In addition, mandatory medical insurance is required. Approximately $1,340.00 per year.
Intensive English Programs:
$50.00 non-refundable application fee
$2,500 for 16-week program (required for F-1 students)
In addition, mandatory medical insurance is required. Approximately $1,340.00 per year.
Admissions
Students seeking admission shall:
Provide evidence of English proficiency, if native language is not English. English proficiency requirements are: TOEFL 500 or 61 iBT, or IELTS of 6.0, or completion of the Intensive English Program
Show means of adequate financial support.
Submit $50.00 Application Processing Fee (non-refundable).
Provide an "Enrollment Status Form" completed by the last school attended in the United States, if applicable.
Provide evidence of High School graduation and transcripts from all colleges/universities attended in the United States.
Conditional Admissions: If your English test score is below our minimum for admission, you may wish to attend our Intensive English Program for guaranteed admission upon completion of the advanced level.
Intensive English Programs: You must be at least 18 years of age by the first day of the semester, AND you must have completed at least one year of prior English studies; under 18 possible with authorization form.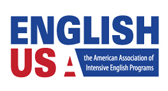 College of Marin

College of Marin

Office of International Education
835 College Avenue
Kentfield CA 94904
P: 415.457.8811 x 7740
Intensive English Program
1800 Ignacio Blvd
Novato CA 94947
P: 415.457.8811 x 8528
Bachelor Degree
Arts and Humanities
Business
Business Information Systems
Child Development
Communication
Computer Science
Environmental Studies and Sustainability
Geological Sciences
Kinesiology
Liberal Arts
Medical/Dental
Nursing
Prenursing
Theatre
Vocational Career
2yr/Community College
Arts and Humanities
Business
Business Information Systems
Child Development
Communication
Computer Science
English Language (ESL)
Environmental Studies and Sustainability
General English Programs
Geological Sciences
Kinesiology
Liberal Arts
Medical/Dental
Nursing
Prenursing
Theatre
University Transfer
Vocational Career
English Programs
English Language (ESL)
Summer Intensive English
TOEFL and Test Preparation