Academy by the Sea/ Camp Pacific
ANA Summer Programs is located on a beautiful oceanfront campus in northern San Diego and offers a wide range of dynamic opportunities for students and campers. Whether you are interested in a traditional recreation experience, would like to learn a new skill, or are looking to enhance your leadership skills, there is something for everyone.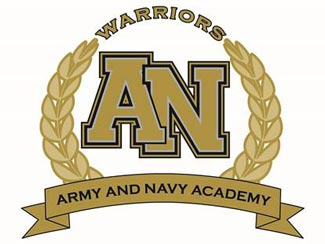 Camp Challenge Leadership Camps
Camp Challenge (JROTC Leadership)
July 6th – August 1st, $4800
Co-ed, Entering Grades 9-12
This camp is the only credit-producing Junior Reserve Officer Training Corps (JROTC) summer leadership course west of the Mississippi. Designed for high school students, Camp Challenge (JROTC Leadership) course will reward successful participants with 180 hours of Leadership Education and Training (LET). During our four-week course, participants will develop self-confidence as leaders and active team members.
Camp Challenge Middle School
Session 1: July 6th – July 18th, $2800
Session 2: July 20th - August 1st, $2800
Co-ed, Entering Grades 6-8
The primary objective of this two-week program is to gain a basic understanding of the principals and styles of leadership as well as building "Foundations for Success" which incorporate broad, life-long skills that every young person needs for success in future life and career endeavors. For example, campers will focus on the development of good citizenship, team building skills, effective oral and written communication, global awareness, wellness, and physical fitness. This is an excellent introductory course for the four-week JROTC program.
Camp Challenge High School
Session 1: July 6th – July 18th, $2800
Session 2: July 20th – August 1st, $2800
Co-ed, Entering Grades 9-12
The high school course also consists of leadership and "Foundations for Success" subject matter similar to the middle school course but at a more sophisticated level. With a focus on the principals and styles of leadership, this course is also designed to add leadership skills and accomplishments to resumes and college applications.
Camp Pacific Academic Camps
Camp Pacific Enrichment
July 6th – August 1st, $4325
Co-ed, Ages 10-16
The enrichment session balances academics in the morning with recreation in the afternoon to stimulate engagement and to cultivate specific interests. This program will help students acquire new skills through hands-on elective classes, such as Study Skills or Robotics. In the afternoons and evenings, campers enjoy a variety of options including beachfront activities, arts and crafts, and more.
Camp Pacific ESL
Session 1: July 6th – July 18th, $2300
Session 2: July 20th – August 1st, $2300
Co-ed, Ages 10-16
The English as a Second Language program offers a three level (beginning, intermediate, and advanced) standards-based integrated skills course. This course provides engaging content that allows students to learn more about United States culture while developing strong listening, speaking, reading, and writing skills. Participants engage in whole group, small group, paired and individualized instruction, utilizing a variety of instructional mediums and appropriate technology support. While not in ESL, campers are involved in various recreation activities with the other camps. Day option is also available; please contact us for details.
Camp Pacific Recreation Camps
Camp Pacific Classic
Session 1: July 6th – July 18th, $1850
Session 2: July 20th – August 1st, $1850
Co-ed, Ages 10-16
During this recreation session, we focus on teamwork, sportsmanship, and personal development. Campers learn new skills, gain self-confidence, and develop strong friendships with their peers through a wide variety of classes.
Campers participate in daily skill classes (e.g. surf, body board, sport instruction) and afternoon free-choice activities. An intensive morning surf option is available for intermediate level swimmers. Evening activities include talent shows, scavenger hunts, camp fires, and much more!
Thrilling weekend trips to local attractions, theme parks, and educational destinations are included, while additional mid-week excursions can be added on to campers' schedules for minimal fees. Contact us for the full schedule.
Camp Pacific Adventure
Session 1: July 6th – July 18th, $2200
Session 2: July 20th – August 1st, $2200
Co-ed, Ages 10-16
This camp gives participants the opportunity to experience all that Southern California has to offer with additional trips to local attractions. Excursions include a diverse range of experiences from kayaking at the La Jolla shores to the historic Balboa Park to Disney's California Adventure. Participants also take part in Camp Pacific Classic's dynamic summer camp activities, including surfing, sports, creative games, arts, crafts, and others.
Camp Pacific Summer Days
Session 1: July 6th – July 17th, $750
Session 2: July 20th – July 31st, $750
Co-ed, Ages 10-16
Experiencing fun and adventure while staying close to home, day-campers will enjoy a wide range of entertaining and fun daily activities, instructional classes, and seaside games, similar to Camp Pacific Classic.  Whether your camper is an experienced veteran or an excited first-timer, these sessions offer something special for everyone.
Read more
Read less
Tuition
$1,000—$5,000 Session
Fast facts
Affiliation
Public
Top Programs
Summer Camps/Programs, Summer Intensive English, Summer Pre-University
Type of School
Secondary/Boarding
---
---
School Size

Small

Student Body Gender

Co-ed

Religious Affiliation

No Affiliation

Scholarships for International Students

Yes

Conditional Admission Available

Yes

Setting

Suburban

Type of Housing

Residence Hall
---
Visit us
2605 Carlsbad Blvd. Carlsbad, CA
Learn about the U.S. education system and how to apply, read interviews with international students, and more.