Orange Coast College
Global Engagement Center

Fast Facts
School Size

Medium

Tuition

$5,000—$10,000 Year

Affiliation

Public

Type of School

2yr/Community College

Student Body Gender

Co-ed

Religious Affiliation

No Affiliation

Scholarships for International Students

Yes

Conditional Admission Available

Yes

Top Programs

Film Studies, Hospitality and Tourism, Architecture

Setting

Suburban

Accreditation and Certification

CEA, WASC , ACCJC

Type of Housing

Homestay, Apartment

Test Scores

TOEFL: 60+, IELTS: Band 5.5+, iTEP: 3.6

Social Media
Orange Coast College
Orange Coast College (OCC) is a 2-year California community college with it's main campus located in Costa Mesa and the OCC School of Sailing and Seamanship in Newport Beach. OCC is located in Orange County between Los Angeles and San Diego minutes from Disneyland Resort and California's most popular beaches.
OCC is a comprehensive community college offering more than 130 associate degree and certificate programs covering land, air and sea. The most popular programs for international students are Architecture, Business Administration, Computer Science, Culinary Arts, Engineering, Fashion, Film, Theatre, and Travel.
Top Transfer Community College
Orange Coast College is consistently the #1 community college in Orange County and #3 overall for the number of transfer students to the University of California (UC) and California State University (CSU) combined.
Transfer Programs Include:
UC TAG (University of California Transfer Admissions Guarantee)
CSU ADT (California State University Associate Degree for Transfer)
UCLA TAP (Transfer Alliance Program)
Georgetown University Transfer Admission Nominee
OOC international students have transferred to nearly 200 universities across the U.S. including Columbia University, Cornell University, Massachusetts Institute of Technology (MIT), New York University (NYU) and the University of Southern California (USC).
Distinctions
Named #1 community college in Southern California and #2 in the U.S. for value based on data supported by the Bill and Melinda Gates foundation.
#2 largest host community college for international students in Southern California (IIE Open Doors, 2017). Currently OCC enrolls nearly 1,300 students from 76 countries.
Largest community college marine science program in the U.S.
The OCC "Pirates" athletic program has won more than 100 national, state, and conference championships in 15 sports.
Winner of several state and national competitions for speech and debate, culinary arts, and interior design. 
Alumni are leaders in art and design, business, politics, athletics, and the entertainment industry.
OCC is Progressive offering...
More than 60 student clubs including student government, cultural clubs, and sports/leisure clubs.
14 academic honors societies.
80 buildings including a planetarium (set to open in Fall 2019) 3-D metal printers, art and design studios, aquariums, computing center, and much more.
The only community college with a competitive men and women's crew.
Admission Requirements
18 years of age or proof of high school/secondary completion for applicants under 18 years of age.
Proof of English Proficiency
*For details on how to apply as an international student visit the International Admissions website
Application Deadlines
Summer 2018: Friday, April 27 (applicants abroad), Friday, June 1 (transfer students in the U.S.)
Fall 2018: Friday, July 13  (applicants abroad), Friday, August 27 (transfer students in the U.S.)
Spring 2019: Friday, December 14 (applicants abroad), Friday, January 18 (transfer students in the U.S.)
Estimated Annual Expenses
| | |
| --- | --- |
| Tuition + Health and Enrollment Fee | $7,608 |
| Room and Board | $10,400 |
| Incidentals, Books & Supplies | $1,600 |
| Medical Insurance | $1,320 |
| Total | $21,052 |
IEC@OCC Intensive English Program
OCC offers a short term-intensive English language program called IEC@OCC. Students who enroll may apply for conditional acceptance to OCC and will be fully admitted after completion of level "Advance B". For the most updated information on sessions dates, deadlines, and cost visit http://iec-occ.org
OCC International Students
Haruno Hiroshima, Japan, Transferred to UCLA, Fall 2017

"My professors were always helpful especially with improving my English ability which helped me get accepted to the University of my dreams"

Cherng Chyn Loh, Malaysia, Transferred to UC Berkeley, Fall 2017

"I chose OCC because of its low tuition cost but in the end, I got a really good value education".

Shulammite Hung, Malaysia, Transferred to Arizona State University, Spring 2018

"I like the fact that there are a lot of international students at OCC which makes me feel more comfortable to learn English."

Enzo Flores, Brazil, transferred to the School of Visual Arts in New York City.

"I chose Orange Coast College because of the reputation of the film program and its high transfer rates to the universities I desire and the convenient location in Orange County, allowing me to visit big cities like Los Angeles and also to visit my relatives in San Diego. I could not have chosen a better place to start the journey towards my dream."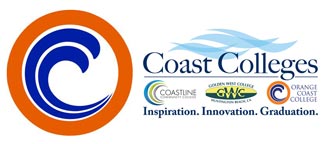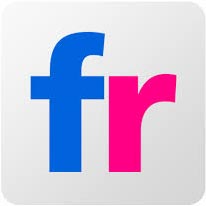 Orange Coast College
Global Engagement Center
Orange Coast College
Global Engagement Center
Global Engagement Center
2701 Fairview Road
Costa Mesa CA 92626
P: (714) 432-5940
Orange Coast College - Global Engagement Center
2701 Fairview Road
Costa Mesa CA 92626
P: +17144325940
Certificate/Short Term
Accounting
Advertising
Architecture
Business
Communication
Computer Science
Culinary
Digital Recording Arts
Education
English Language (ESL)
Fashion
Food Industry Management
Graphics/Multimedia & Web Design
Heating/Refrigeration/Air conditioning
Hospitality and Tourism
Hospitality Business Management
Interior Design
Internships
Kinesiology
Marine Sciences
Marketing
Music
Nutritional Sciences
Plumbing
Sports
Study and Travel
Theatre
University Transfer
Video and Audio Production
2yr/Community College
Accounting
Advertising
Aeronautical Engineering
Aeronautical Science
Aeronautics and Astronautics
Agriculture and Natural Resources
Animal Science
Anthropology
Apparel and Textile Design
Applied Engineering Sciences
Applied Mathematics
Applied Statistics
Architectural Engineering
Architecture
Art History
Arts and Design
Arts and Humanities
Arts/Music Camps & Programs
Astrophysics
Astrophysics and Astronomy
Aviation
Aviation Maintenance
Biochemistry and Molecular Biology
Biology
Biomedical Laboratory Science
Biosystems Engineering
Business
Business Administration
Business Analytics
Business English
Business Information Systems
Business Research
Cell and Molecular Biology
Chemical Engineering
Chemical Physics
Chemistry
Child Development
Civil Engineering
Clinical Laboratory Sciences
Communication
Composition
Computer Engineering
Computer Science
Construction Management
Criminal Justice
Culinary
Earth Science
Economics
Education
Electrical Engineering
Electronics
Engineering
Engineering Mechanics
English Language (ESL)
English Literature
Environmental Biology/Microbiology
Environmental Studies and Sustainability
Fashion
Film Studies
Finance
Food Industry Management
Food Science
Forensic Science
Forestry
General English Programs
General Management
Genetics
Geographic Information Science
Geography
Geological Sciences
Global & Area Studies
Global Studies in the Arts and Humanities
Graphics/Multimedia & Web Design
Health and Wellness
Heating/Refrigeration/Air conditioning
History
Horticulture
Hospitality and Tourism
Hospitality Business Management
Human Biology
Human Development and Family Studies
Human Nutrition
Human Resource Management
IELTS in the USA
Information Technology
Interior Design
International Relations
Internships
Journalism
Kinesiology
Landscape Architecture
Liberal Arts
Literature in English
Marine Sciences
Marketing
Marketing and Communications
Marketing Research
Mathematics
Mechanical Engineering
Media and Information Studies
Microbiology
Microbiology & Molecular Genetics
Music
Music Composition
Natural Science
Neuroscience
Nursing
Nutritional Sciences
Philosophy
Physics
Physiology
Plant Biology
Plumbing
Political Science
Predental
Premedical
Prenursing
Psychology
Public Health
Public Policy
Public Relations
Science
Social Work
Sociology
Special Needs/Learning Disabilities
Sports
Statistics
Studio Art
Study and Travel
Supply Chain Management
Technology/Computers
Telecommunication and Media
Theatre
University Transfer
Veterinary Technology
Video and Audio Production
Women's and Gender Studies
World Politics (BA)
English Programs
Bridge Programs
Business English
English for Academic Purposes
English Language (ESL)
General English Programs
IELTS in the USA
Intensive English
Summer Intensive English