University of South Alabama

Fast Facts
School Size

Medium

Tuition

$15,000—$20,000 Year

Affiliation

Public

Type of School

University

Student Body Gender

Co-ed

Religious Affiliation

No Affiliation

Scholarships for International Students

Yes

Conditional Admission Available

No

Top Programs

Computer Science, Engineering, Nursing

Setting

Small/College town

Accreditation and Certification

EnglishUSA Member, SACSCOC, AACSB, ABET

Type of Housing

Residence Hall

Test Scores

IELTS: Band 5.5+, TOEFL: 61+

Social Media
The University
The University of South Alabama is a comprehensive, global research and teaching university that provides our students with an exceptional education. Located in Mobile, Alabama on the Gulf Coast, we provide over 100 quality academic programs. Our beautiful campus, equipped with state-of-the-art facilities, is rich in diversity and student life. Home to over 14,000 students from over 50 countries, we are committed to fostering global perspectives on our campus and strengthening connections between the University and the world.
---
Academics
According to the U.S. News & World Report, the University is ranked in the Top 5% of colleges and universities in the US and is home to one of the Top 100 undergraduate engineering programs in the country. The University is located in an international commercial hub providing unprecedented opportunities for scholars and students to explore their fields. As a high-level research institution, our research efforts span from medical research, to cybersecurity, to engineering, to marine science, to sociology. We offer programs ranging from undergraduate to doctoral levels in our colleges –
College of Allied Health Professionals
College of Arts and Sciences
Mitchell College of Business
School of Computing
College of Education and Professional Studies
College of Engineering
College of Medicine
College of Nursing
---
Admission Requirements
Undergraduate
Official copies of academic records
GPA of 2.5 from high school
English Language Proficiency (one of the following):

TOEFL 61
IELTS 5.5
iTEP 3.6
PTE Academic 44
ACT English 19
SAT Reading 26

Financial affidavit and bank statement
Photocopy of passport
Students who do not meet the English Language Proficiency requirements may apply for the English Language Center.
---
Campus Life & Activities
More than 3,500 students live on campus, and a variety of opportunities are available nearly every day. With over 250 active organizations on campus, you are able to meet and make new friends from all over the world. The University also offers a recreation center with a resort-style pool, a rock wall, and fitness classes 7 days a week.
On campus, there are 33 residence halls with several room styles ranging from private rooms to apartment style living. Students will have access to free laundry, housing staff 24/7, and will be in walking distance to everything on campus.
---
The Community
The University is located by the beautiful Gulf of Mexico in Mobile, Alabama. The Port of Mobile has always played a key role in the economic health of the city and has been supplemented with growing sectors in aerospace. Mobile boasts a rich history, prime location, and is a fast-growing cultural, recreational, and economic center. Recently, the city has become a manufacturing and industrial center and has long been the cultural center of the Gulf Coast. It is home to America's original Mardi Gras that rolls through the streets of our historic downtown, dozens of festivals, art shows, or culinary cook-offs year-round.
---
Scholarships
The University of South Alabama is proud to offer a number of scholarship opportunities for our international students. As many of these are competitive awards, students are encouraged to apply for admission prior to the priority deadline dates to ensure consideration. 
Global Freshman Scholars Award
Global Transfer Scholars Award
Dr. Richard and Angela Carter Global USA Endowed Scholarship
Hinson International Student Endowed Scholarship
International Students Endowed Scholarship
Kubik-Hooker Scholarship
Theodore and Brenda Pitsios Endowed Scholarship
Additional University Scholarships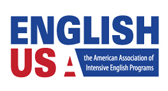 For more information:
University of South Alabama

Masters
Accounting
Arts and Design
Biology
Business Administration
Business Information Systems
Chemical Engineering
Civil Engineering
Communication
Communication Disorders
Computer Engineering
Computer Science
Creative Media
Creative Writing
Education
Electrical Engineering
Engineering
English
English Literature
Environmental Studies and Sustainability
Exercise Science
Health and Wellness
History
Literature in English
Marine Sciences
Mathematics
MBA
Mechanical Engineering
Medical/Dental
Music
Nursing
Occupational Therapy
Physical Education
Physical Therapy
Psychology
Public Relations
Sociology
Special Education
Sports Management
Teaching English Language
Bachelor Degree
Accounting
Acting (BFA)
Anthropology
Applied Business (Entrepreneurship)
Applied Business (Management)
Applied Business (Marketing)
Art
Art History
Arts and Design
Biochemistry and Molecular Biology
Biology
Biomedical Laboratory Science
Business
Business Information Systems
Chemical Engineering
Chemistry
Child Development
Civil Engineering
Communication
Computer Engineering
Computer Science
Creative Writing
Criminal Justice
Crop and Soil Sciences
Earth Science
Economics
Education
Electrical Engineering
Engineering
English
English Literature
Environmental Studies and Sustainability
Exercise Science
Finance
Geographic Information Science
Geography
Geological Sciences
Graphics/Multimedia & Web Design
Health and Wellness
History
Hospitality and Tourism
Human Resource Management
Information Technology
Interdisciplinary Studies
International Business
International Relations
Journalism
Kinesiology
Literature in English
Marine Sciences
Marketing
Mathematics
Mechanical Engineering
Multimedia Journalism
Music
Nursing
Philosophy
Physical Education
Physics
Political Science
Psychology
Radiologic Sciences
Religion
Social Work
Sociology
Special Education
Sports Management
Statistics
Strategic Communications
Studio Art
Supply Chain Management
Theatre
English Programs
English for Academic Purposes
English for Professionals
English for Specific Purposes Programs
English Language (ESL)
General English Programs
Intensive English as a Second Language
Summer Intensive English