Partners
U.S. Commercial Service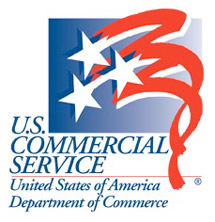 As a division of the U.S. Department of Commerce, the primary purpose of the U.S. Commercial Service is to help U.S. companies start exporting or increase sales to new export markets. The Commercial Service works to further President Obama's goal of doubling U.S. exports by the end of 2014 as part of the National Export Initiative, and has a global network of offices in more than 100 U.S. cities and in more than 75 countries around the world. The Commercial Service's team of education specialists helps connect U.S. education and training professionals with students, recruiters, and potential partners across the world by organizing informational webinars, recruitment fairs, virtual education events, and one-on-one meetings through the Gold Key Service. The Commercial Service education team also compiles newsletters and market research reports in order to inform clients on the latest international outreach opportunities.
---
English USA - The American Association of Intensive English Programs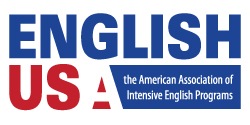 AAIEP promotes and supports ethical and professional standards for intensive English programs in the U.S.; communicates and champions the value of English language study; enhances the visibility of member programs; and fosters professional development among members.
AAIEP believes that this mission is best achieved through the advancement of Standards, Advocacy, and Outreach for Intensive English programs in the United States.
---
UCIEP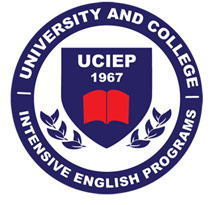 University and College Intensive English Programs (UCIEP), founded in 1967, is a consortium of intensive English programs that are governed by universities and colleges in the United States. The mission of UCIEP is to promote excellence in IEP administration, curriculum, and instruction by
establishing guidelines for member programs,
encouraging and sponsoring professional development as well as cooperation and communication among member programs, and
advocating on behalf of member programs, the organization, and the field of teaching English as a second language.
---
CEA
The mission of the Commission on English Language Program Accreditation (CEA) is to promote excellence in the field of English language teaching and administration through accreditation of English language programs and institutions worldwide. CEA achieves its mission by using widely-held standards to foster continuous program development through a rigorous process of regular self-assessment and peer evaluation.
---
CollegeWeekLive

CollegeWeekLive (http://www.CollegeWeekLive.com) provides the world's largest college fairs and online admissions events. With hundreds of colleges and universities exhibiting and more than 350,000 registrants, CollegeWeekLive revolutionizes college admissions, making the process easier and more cost-effective by bringing students, parents, counselors and colleges together online, transcending time and distance. CollegeWeekLive is produced by PlatformQ, whose mission is to connect people, companies, organizations and associations worldwide to meet, interact and learn from leading experts and thought leaders through proven interactive tools at online events.
---
YouVisit

YouVisit's mission: "To inspire, motivate, and help students from all backgrounds find the right college as they get immersed in the technologies of the future"
Prospective students and their family members often lack the time and money to travel to every campus they would like to visit. YouVisit's proprietary technologies make it easy for you to reach them - no matter where they are in the world - to experience the next-best thing: virtual college tours.
YouVisit uses its proprietary technologies to develop affordable virtual campus visits for colleges and universities, enabling prospective students and their families to explore campuses online. As the only technology company that provides campus virtual tour technology, we are recognized nationwide as a leader in the field. Unlike traditional college tours, our Virtual Visits feature walking tours with rich-media, video content and 360-degree panoramic views. Our interactive, three-dimensional virtual visits stimulate visitor engagement and interest while driving physical college campus visit, inquiries, applications, and enrollment for our partner schools.
---
iXplore Universities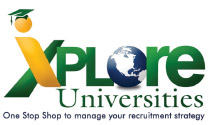 iXplore Universities is committed to providing innovative and dynamic technological tools that will maximize the efforts of higher education recruitment. iXU's products are based on real challenges that schools have expressed over the years. As a result, dynamic presentation, tracking, and the adaptation of digital technology will help our clients recruit the next generation student.
iXplore's goal is to provide a marketing platform for the tech savvy student. Our products can be viewed from a variety of digital devices such as smart phones, tablets, & computers, which will not only engage the students, but will also provide tracking analytics to measure our client's return on investments. Our company prides itself on customer service. By building a working relationship with our clients and listening to their evolving needs, we will strive for improvement and consistency.
---
Branta

Branta is a media and marketing firm focused on talent discovery. Based out of Washington state in the US and with project offices in India, it promotes global citizenry and internationalization by advancing educational exchanges between North America and India. It offers services for student recruitment, institutional branding, and higher education professional development. Branta's cross-cultural team of higher education experts, marketers, and multimedia designers employs a series of #TribeNotCrowd strategies such as national level, discipline-specific competitions, influence marketing, and stakeholder-focused campaigns to achieve specific and measurable results. You can learn more about Branta on www.goBranta.com.
---