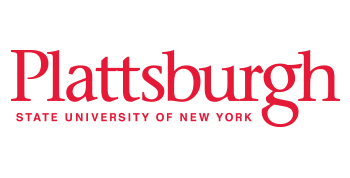 School Name
State University of New York (SUNY) at Plattsburgh
Program Name
Business Administration
Program Level
Undergraduate

Next Available Start Dates
Aug 24, 2020 Choose
Description
Gain a broad view of the best business principles and practices, and combine a strong liberal arts curriculum with a professional program.
What Will I Learn?
You will learn the basics of accounting, economics, finance, international business, management, and marketing. Beyond this, it is up to you. Your business electives are what you choose when selecting a minimum of 12 credits of upper-level coursework focusing on areas that best suit your skills, interests, and career goals.
What is Unique About Our Program?
Many of our business administration majors add to their program with a minor and, assuming you are as ambitious, you can minor within the School of Business and Economics or in other programs at SUNY Plattsburgh. Just think — knowing something about art history could serve you well at a business dinner, a minor in psychology could help you to better understand your clients, or maybe you just like music. Whatever your reason for choosing a minor, it is a great way to round out your education.
Application Requirements
Pay the $50 Application Fee and please submit:
Official Bank Statement or notarized letter from a financial institution, translated to English, verifying funds are available to cover expenses (30,000 USD)
Copy of your non-expired passport
Proof of completion of high school
Proof of English Proficiency
Eligibility Requirements
Freshmen: High school average of 85+ on a 100 point scale
Transfers: G.P.A. of 2.5+/4.0
Proof of English proficiency: IELTS 6.5+; TOEFL IBT 76+
Results on several other standardized examinations are also acceptable