Living with a Host Family in the U.S.
Safe space, warm company, and your family in a far foreign country.
Everyone chooses a different lifestyle when they move to a foreign land. Some want to stay independent and look for apartments, some stay in the college dorms, some pick roommates for companionship, and there are some like me who choose to stay with a host family.
What is a host family?
A host family is a family that takes on the responsibility of allowing a student from another country to stay at their home. The family provides the student with a decent room, closet space, a bathroom, study space, meals, as well as love and support. They act as great guides due to their experience, introduce you to the area, and share tips with you about the locality. They become your local guardians and your family in a foreign country.
My host family
As soon as I got my student visa approved, I began to look for a host family, and I was lucky to find an Asian couple from the Philippines who were settled in Nevada for about 30 years. We spoke on a video chat where they interviewed me, primarily asking about my school, my family, and my interests. Then they showed me the room, discussed the rent, and spoke about the kind of food I eat.
After a month, I landed in Reno and they warmly greeted me as I got home. I felt happy and secure to arrive among people who were elders and not just in a strange empty apartment. They had made my bed and provided me with necessary toiletries. They also prepared a nice vegetarian soup along with some fresh juice for me. After a 20-hour long flight from India to the United States, I felt blessed to arrive at my host family's house who were not only very caring towards me but also very considerate and thoughtful of my arrival.
Gaining a "tita"
After 6 months of living with them, I started calling my host mom, "tita," meaning "aunt" in the Philippines. After all, she actually was looking after me as an aunt. She would take me to buy groceries with her and would always offer me rides to places where there was no bus accessibility. She made an effort to serve me fresh fruit almost every day, and on various occasions, had vegetarian supper ready even before I got home. "Tita"' always reminded me of my mom back home. I would also try helping her out in the kitchen by washing the utensils and chopping vegetables for her.
We would go for walks and talk about my school, my new friends, and the local restaurants that I'd explored. The best talk sessions are in her little garden where we would sip some Indian chai and talk about each other's childhood, religions, and the similarities we shared in our culture. I would never get bored and would also be involved with my host family. If I would get late from my class, she would call and check on me. I felt there is someone for me here in a strange foreign land who cares about my well-being. She even guided me about areas I should be watchful of and gave me tips on leading a life independent and gracefully.
On my best behavior
For all the love and care she has showered me, I owe her an abundance of respect and I always make sure to abide by her house rules. She does not have a big list of rules, but she does not allow any guests over, and neither does she appreciate late-night cooking. It creates disturbance and upsets the personal space which is reasonably understandable. I try to be at my best behavior and if at all there is any conflict, I make sure to talk it out and make room for constructive criticism.
Feeling like family
Now it's been over 3 years that I have lived with her, and we both understand a few words in each other's language. She enjoys the spicy tofu curry that I cook, and I love her adobo sauce. We organize our custom barbecues on July 4th weekend and enjoy Chinese food on Thanksgiving. We set up a day in a month where we do karaoke or watch a movie late at night. How can I forget that she always beats me in our game of scrabble? No wonder she is a master at it. With fun and enjoyment, she has also taught me self-discipline. We organize the house together by making some alterations every season. We bring different wall decors and artificial arrangements to give a new look to the house. I have now been in the habit of keeping my room clean every day and arranging my laundry in the assigned spot.
Learning and living
Remember, different, new, and not the same don't have to mean bad. Things are done in other ways around the world and as long as everything works, this is a good part of the learning experience. Noticing and accepting cultural differences is part of expanding your horizons and thus making you more comprehensive and mature. I know this stay is temporary, but the relationship that we have built is going to leave an indelible impression on my heart forever. Wherever in the world I go, I will always be grateful to my "tita" for housing me and providing me with the most hospitable environment in a country other than my own.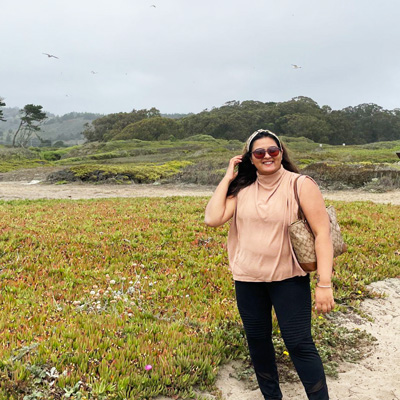 Aanchal Tangri from India is working towards an associate's degree in Communication Studies at Truckee Meadows Community College in Reno, Nevada.
Written by
Aanchal Tangri
Get matched to the best program for you
Let us know what you're looking for so we can find the best school for you.
$10,000 — $15,000 Year
2yr/Community College - 2+2 Programs
Certificate/Short Term
Undergraduate
$5,000—$10,000 Semester
Bachelor Degree
Certificate/Short Term
2yr/Community College - 2+2 Programs
$50,000—$60,000 Year
Undergraduate
Bachelor Degree
Start your U.S. adventure with Study in the USA
What's your dream? We can guide, advise, and connect you with your perfect U.S. school. We can also help you with the application process.
Partner Services
Learn About U.S. education financing, housing, and more
Choose an entire apartment, a studio, a shared room, or a private room, with 24x7 assistance from Personal Student Advisors. Book Now!
Follow your dreams with the TOEFL iBT® test, which has helped millions of students study abroad.
International STUDENT & SCHOLAR Health Insurance provides important protection against unexpected medical expenses for Accidents, Illnesses and Medical Evacuation while Studying or Traveling Abroad. Protect yourself and Study Safely, with a Stud...
Resources
Learn about American culture and education direct from our experts at Study in the USA. Read more